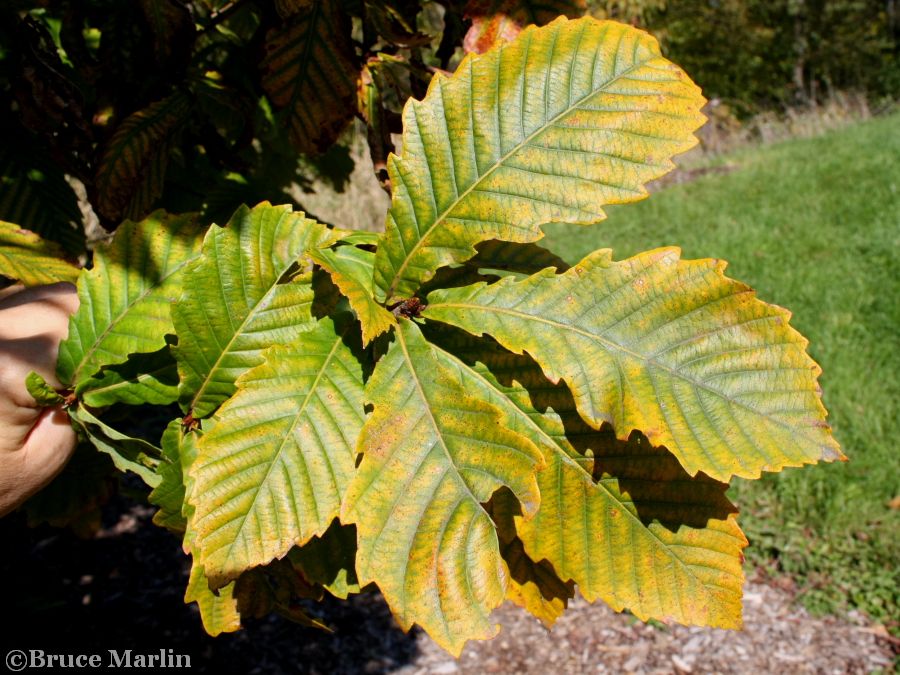 Variation grosserrata refers to the large serrated leaflet edges.
Native to temperate Asia, Siberia, Russian far east (Amur, Khabarovsk, Kurile Islands, Primorye, Sakhalin), Mongolia, China, Japan, and Korea [3]. Similar to Liaotung Oak – Quercus liaotungensis.

Mongolian oak is a deciduous tree growing to 30 meters. It is a widespread and highly variable species found in mesophytic forests between 200 – 2500 m. MSL [4].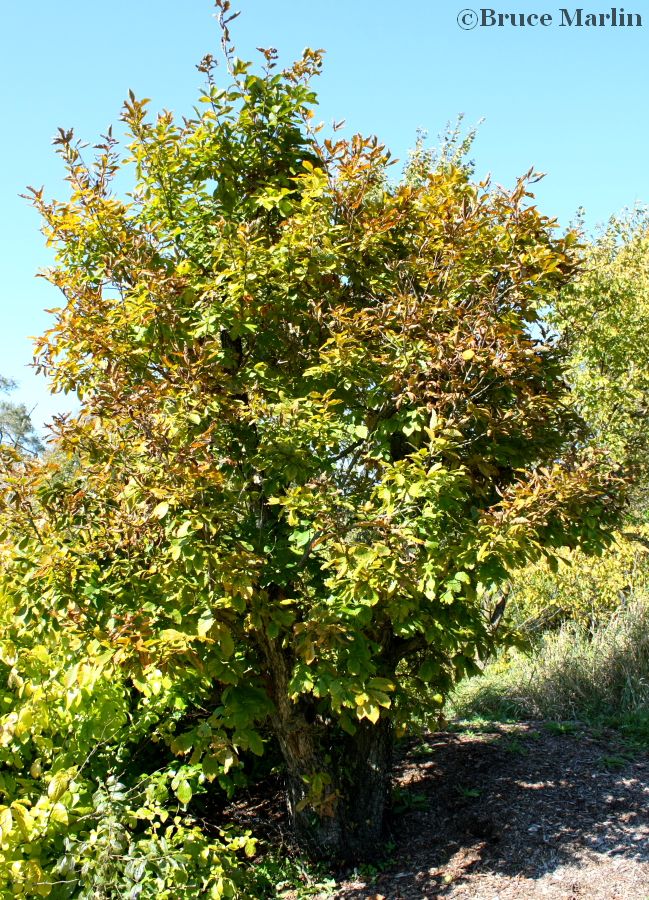 Mongolian Oak, from seed, is 39 years old [1]
Common names:
mongolian oak (Source: Hortus 3 ) – English
meng gu li (Source: F ChinaEng ) – Transcribed Chinese
mongori-nara (Source: F JapanOhwi ) – Japanese Rōmaji [3]