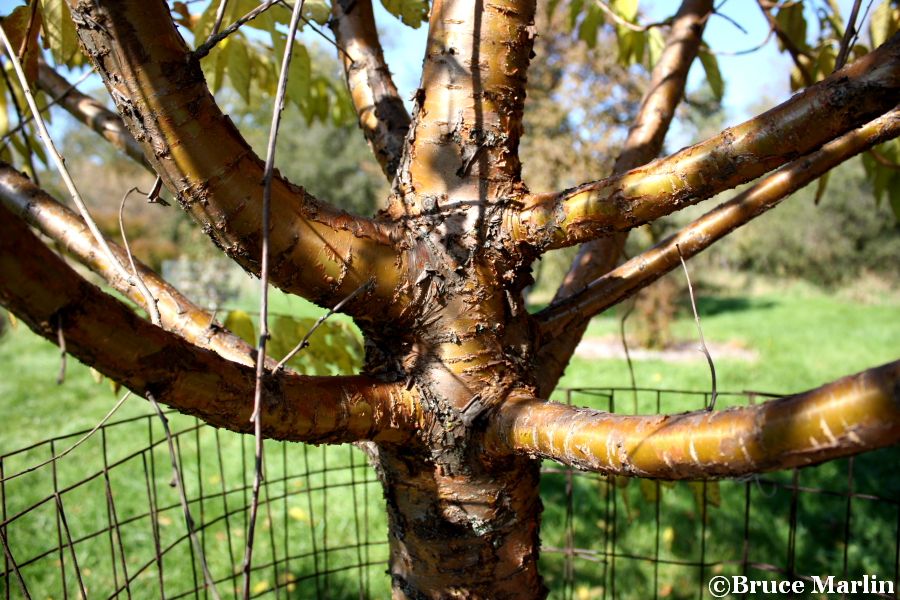 Outstanding bronze – green exfoliating bark
Range and habitat: Korea, China (Heilong Jiang, Jilin, Liaoning and Zhejiang), Russia (Khabarovsk, Primorye or Sakhalin), and Japan (Hokkaido, Honshu or Kyushu), often in mountainous, woodland regions and in clay soil.

Miyama cherry is useful in many ways; aside from eating the fruit, the flowers can be used as a condiment, preserved in brine. The wood is very hard, heavy, and close grained, making it excellent for carving and furniture making. Green dye is produced from the leaves. [5]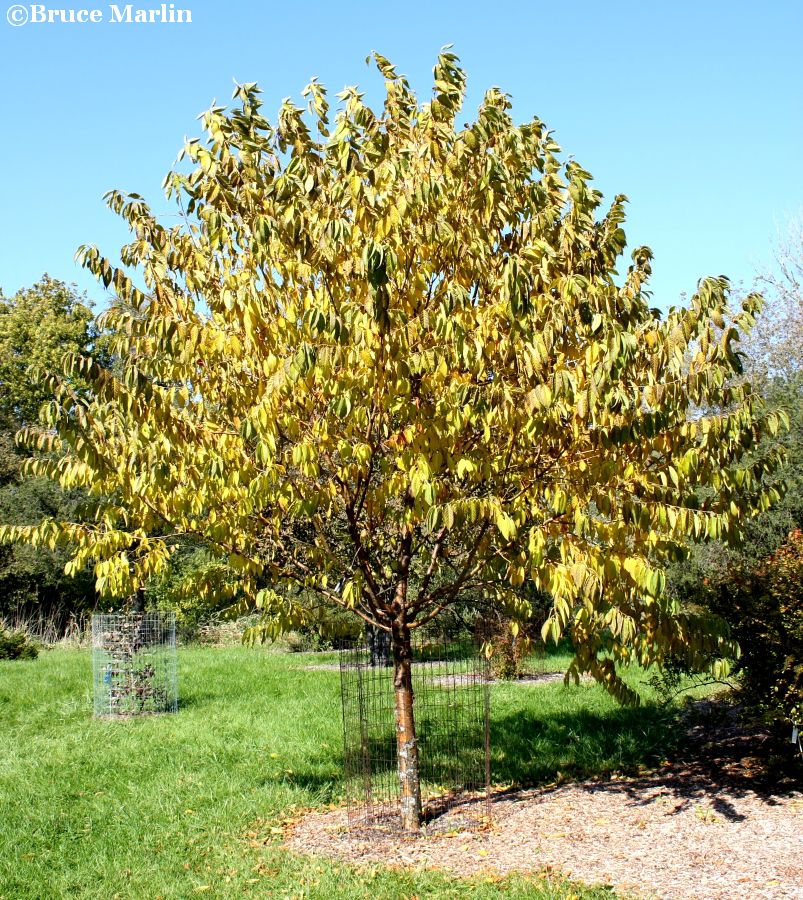 Miyama Cherry, from seed, is 10 years old