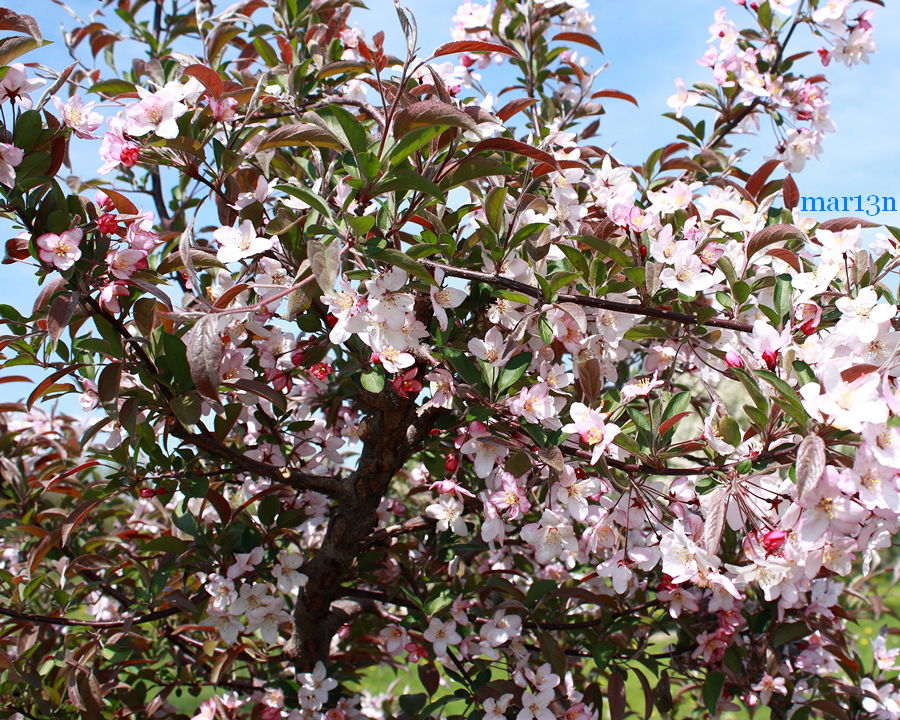 May's Delight
is a slow-growing hybrid crab from a seedling block of
Malus sargentii
and has a distinctive upright habit, bright red flower buds opening to pink. Crabapples are dark burgundy in color, but the tree is not a heavy fruiter. Foliage is reddish purple tinged with a light underside, with excellent disease resistance. A more vigorous grower than
M. sargentii
.
USDA hardiness zones: 4 through 8A
Planting month for zone 7: year round
Planting month for zone 8: year round
Origin: not native to North America
Description
Height: to 15 feet / Spread: to 15 feet / Plant habit: spreading / Plant density: dense / Growth rate: moderate / Texture: medium
Foliage
Leaf arrangement: alternate, simple, crenate, serrate, elliptic; Leaf venation: brachidodrome; pinnate / Leaf type and persistence: deciduous
Leaf blade length: 2 to 4 inches / Leaf color: green / Fall color: yellow / Flower color: pink, white: very showy; pleasant fragrance [4].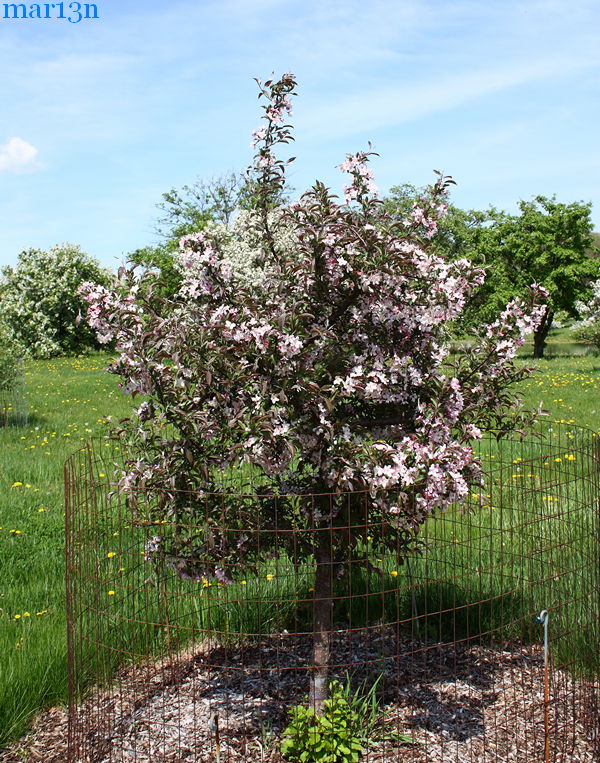 May's delight crab, from a planting, is 5 years old.
References
1. Morton Arboretum, Crabapple: A Tree For All Seasons
2. May's Delight Crabapple, Morton Arboretum acc. 420-2004*1, photos: Bruce Marlin
3. Morton Arboretum, Crabapples for the Home Landscape
4. R.E. Durham, R.E. McNiel, J.R. Hartman, D.A. Potter, and W.M. Fountain, University of Kentucky College of Agriculture, The Flowering Crabapple