Manchurian Fir – Abies nephrolepis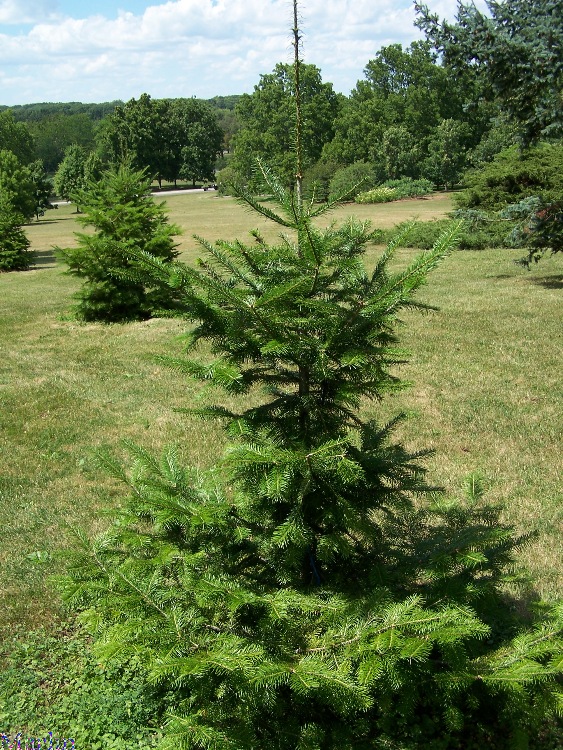 This Morton Arboretum specimen, about 3 meters tall, was started from seed 14 years ago [4]
Family Pinaceae: Pine, Cedar, Spruce, Fir
Manchurian Fir is native to northeastern China, the Korean peninsula, and southeastern Russia.
An evergreen, coniferous tree growing to 30 m tall, Manchurian Fir is closely related to Korean Fir (Abies koreana). With a trunk up to 1.2 m diameter and a narrow conic to columnar crown, the bark is grey-brown, smooth on young trees, becoming fissured as the tree ages.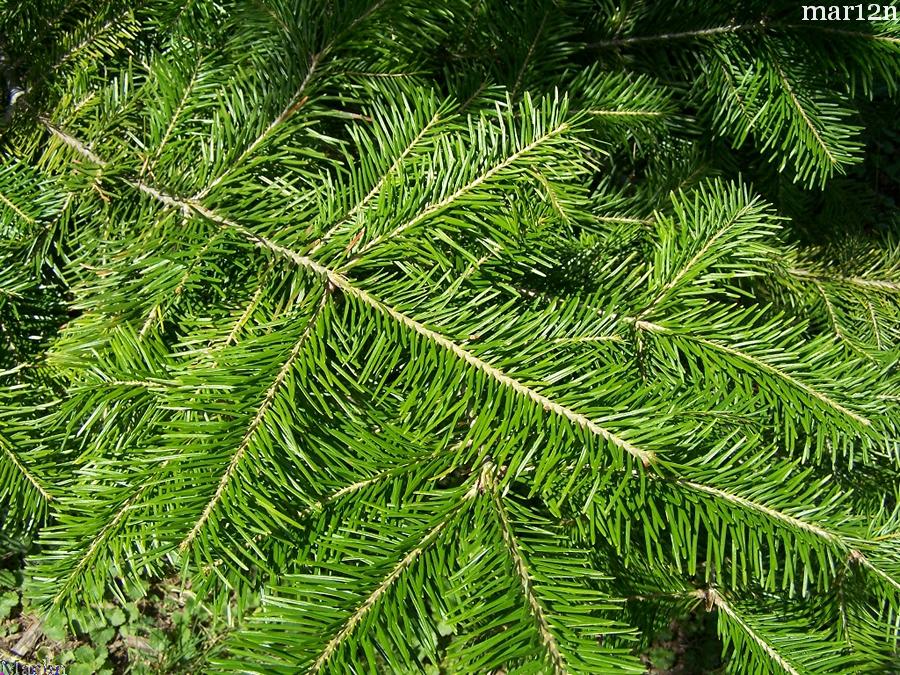 Leaves are flat needle-like, 10-30 mm long and 1.5-2 mm broad, green above, and with two dull greenish-white stomatal bands below; they are spirally arranged, but twisted at the base to lie flattened either side of and forwards across the top of the shoots. The cones are 4.5-7 cm (rarely to 9.5 cm) long and 2-3 cm broad, green or purplish ripening grey-brown, and often very resinous; the tips of the bract scales are slightly exserted between the seed scales. Each seed scale bears two winged seeds, released when the cones disintegrate at maturity in the autumn [3].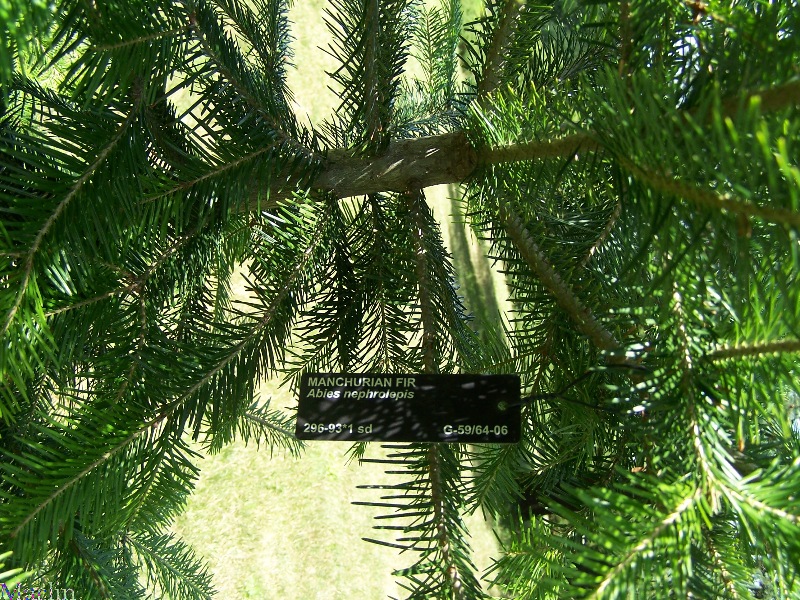 References
Wikipedia, Abies nephrolepis
Manchurian fir, Morton Arboretum accession 296-93-1 photos by Bruce Marlin
Family Pinaceae: Pine, Cedar, Spruce, Fir
Trees Index | Pine Family | Beech, Oak | Nut Trees | Birch Family | Magnolias
Tree Encyclopedia / North American Insects & Spiders is dedicated to providing family-friendly educational
resources for our friends around the world through large images and macro photographs of flora and fauna.
Online since 2002