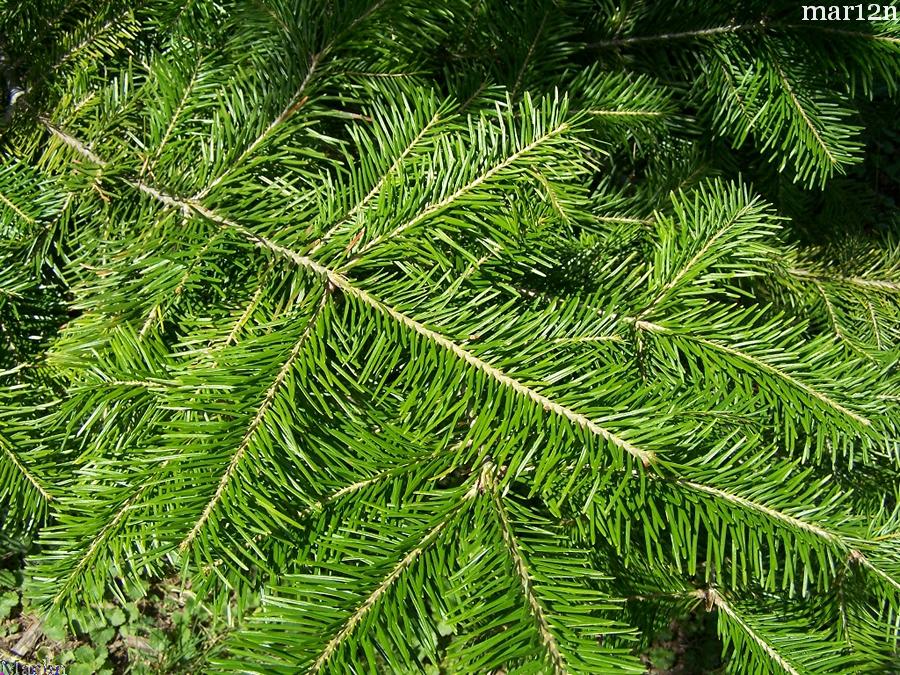 Manchurian Fir
is native to northeastern China, the Korean peninsula, and southeastern Russia.
An evergreen, coniferous tree growing to 30 m tall, Manchurian Fir is closely related to Korean Fir (Abies koreana). With a trunk up to 1.2 m diameter and a narrow conic to columnar crown, the bark is grey-brown, smooth on young trees, becoming fissured as the tree ages.
Leaves are flat needle-like, 10–30 mm long and 1.5–2 mm broad, green above, and with two dull greenish-white stomatal bands below; they are spirally arranged, but twisted at the base to lie flattened either side of and forwards across the top of the shoots. The cones are 4.5–7 cm (rarely to 9.5 cm) long and 2–3 cm broad, green or purplish ripening grey-brown, and often very resinous; the tips of the bract scales are slightly exserted between the seed scales. Each seed scale bears two winged seeds, released when the cones disintegrate at maturity in the autumn [3].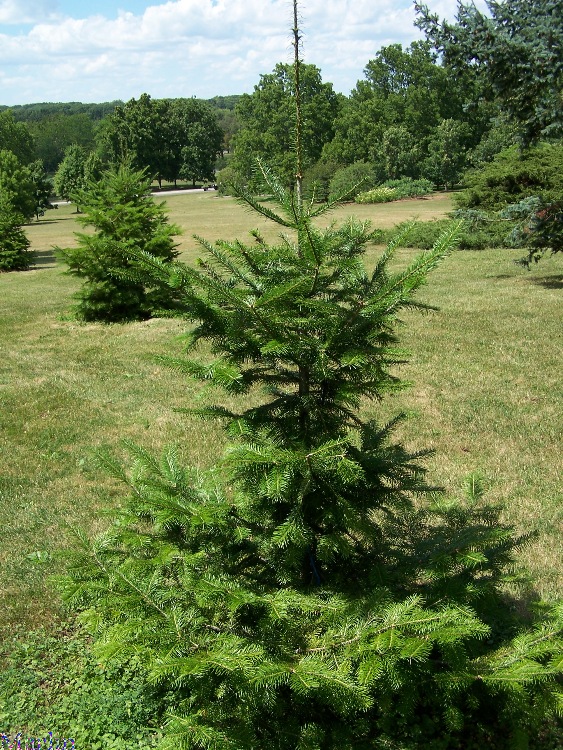 This Morton Arboretum specimen, about 3 meters tall, was started from seed 14 years ago [4]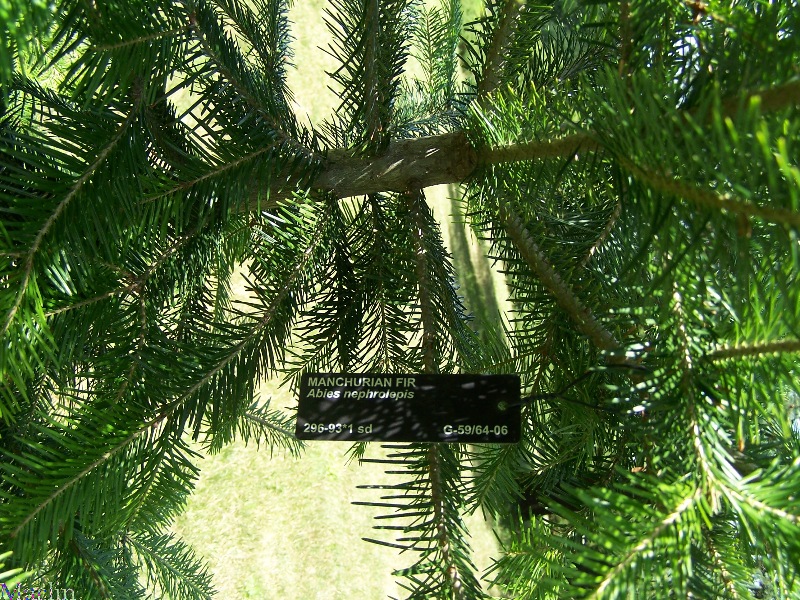 References
Wikipedia, Abies nephrolepis
Manchurian fir, Morton Arboretum accession 296-93-1 photos by Bruce Marlin
Tree Encyclopedia | Tree Index
Trees live longer than any other organism on earth. Trees commonly live more than 1,000 years, and many grow considerably older. Trees have been living on Earth for more than 370 million years, and today can be found almost everywhere from the Arctic Circle to the Sahara Desert. Explore over 2,000 large format pictures of trees in more than 400 species. Family Pinaceae: Pine, Cedar, Spruce, and Fir