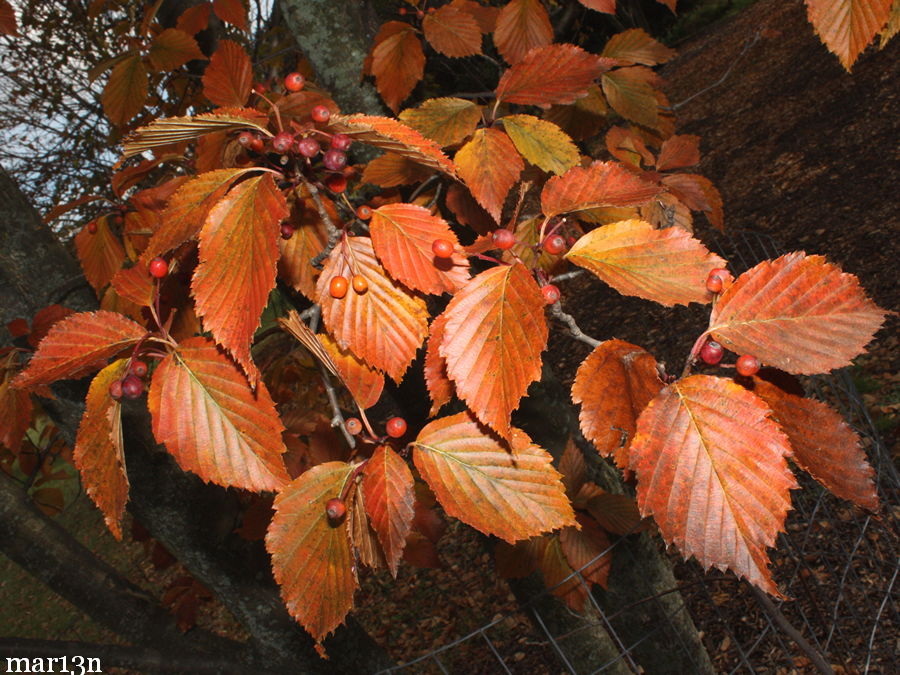 Tree is deciduous. Leaves are simple, alternate, elliptic, serrate and double serrate, venation is pinnate.
Korean Mountain-Ash grows rather quickly into a 50-foot-tall deciduous tree with a broad, rounded, 15 to 25-foot-wide, dense canopy which casts dense shade. Young trees form a dense oval. The two to four-inch-long, glossy, bright green, simple leaves change to attractive hues of yellow, orange, and rust in fall before dropping. In late spring the trees are decorated with two to three-inch-diameter, flat-topped clusters of white blossoms, which may appear in great number one year yet sparsely the next.
These blooms are followed by the production of small but very showy, red to yellow fruits which pendulously hang in five-inch clusters of two to ten berries from tree branches. Fruit clusters are not as dense as those of Sorbus aucuparia. The smooth, grey bark of the branches provides a nice contrast for these colorful fruits. These attractive, abundant fruits ripen and cling to the tree, providing a welcome feast for various types of weary, migrating birds. Fruit are displayed nicely after leaves fall in autumn.
Korean Mountain-ash grows best in full sun. It is tolerant of clay, loam and sandy soils. Moderately tolerant of drought and aerosol salt, but does not tolerate soil salt. [1]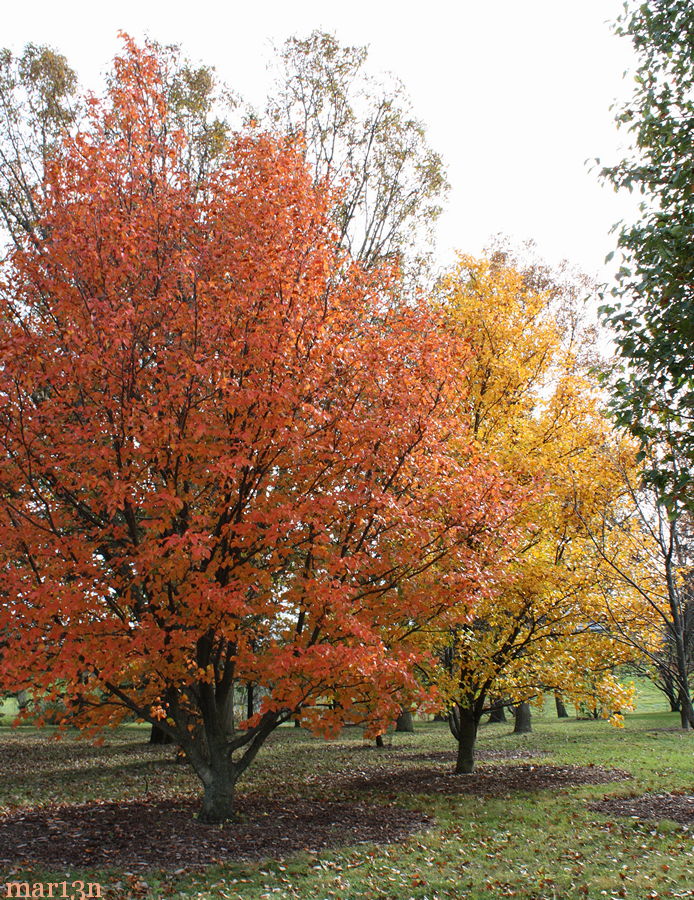 Both of these Korean mountain-ash are 29 years old

Partially due to the upright habit, weak crotches can develop on branches which are allowed to grow to larger than about half the diameter of the trunk. Pruning early in the life of the tree will improve the structure of the tree and help increase longevity in the landscape. It is tempting to plant this tree due to the nice flowers, nice fruit display and bright fall color, but it may be short-lived and is susceptible to fireblight. But it is the most resistant of the Mountain-Ashes to borers. It is probably best to locate the tree where there is adequate open soil space for root development so the tree will not be subjected to much stress.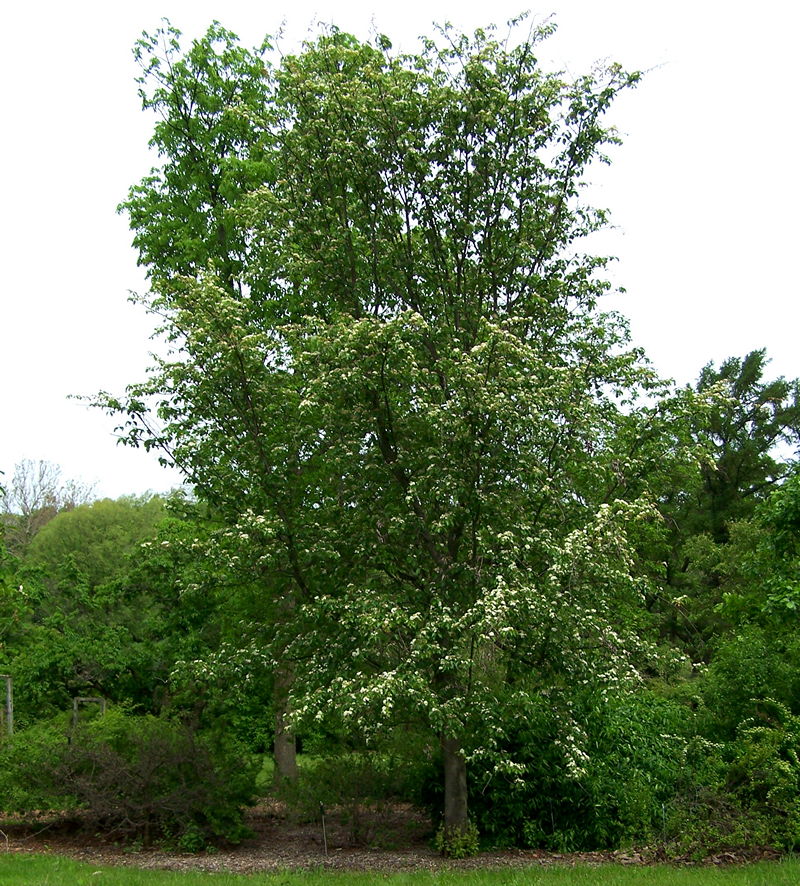 This specimen is also 29 years old. Note extreme variation is size of these 3 trees – this tree stands in full sun vs. the crowded, semi-shaded location of the two trees shown in autumn colors [4].
Aphids, pear leaf blister mite, Japanese leafhopper, Mountain-Ash sawfly, and scales may infest this tree. Korean Mountain-Ash is somewhat resistant to borers which affect other Sorbus species, and probably should be planted instead of European Mountain-Ash. Fireblight, crown gall, canker, leaf rusts, and scab may infect this tree. [1]