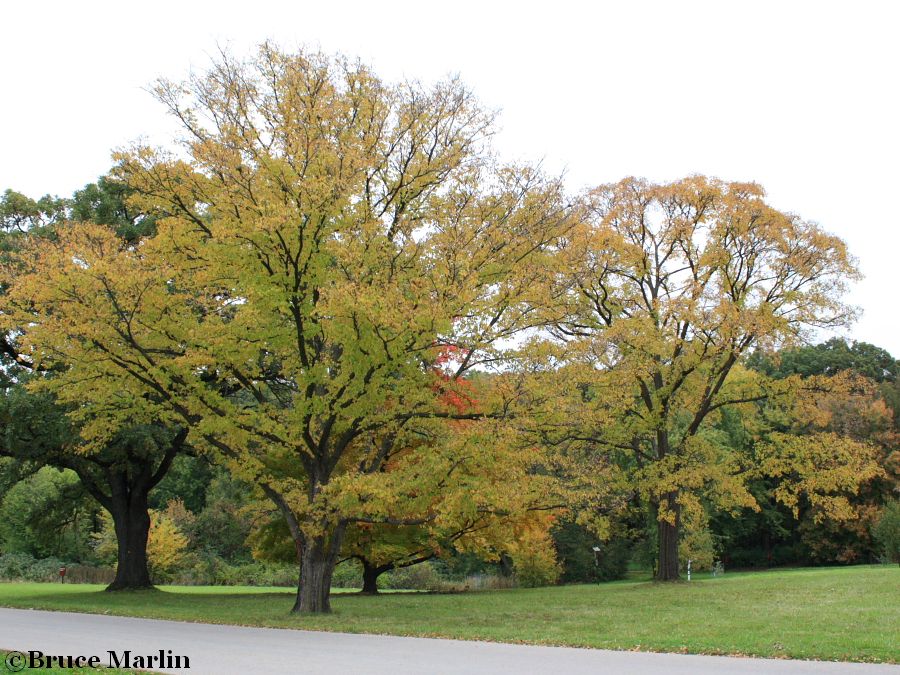 Leaf: alternate, simple, ovate to oblong, 3 to 5 inches long, 1 to 3 inches wide, margin coarsely and sharply doubly serrate, base conspicuously inequilateral, upper surface green and glabrous or slightly scabrous, paler and downy beneath.
This tree, native to Korea, China, and Japan, grows quickly when young, forming a broad or upright, vase-shaped silhouette, 80 to 100 feet high. The deciduous leaves are dark green throughout the year, fading to yellow before dropping in fall. In early spring, before the new leaves unfold, the rather inconspicuous, small, green flowers appear on pendulous stalks. These blooms are followed by green, wafer-like seedpods which mature soon after flowering is finished and the seeds are quite popular with both birds and wildlife. Trees have an extensive but shallow root system.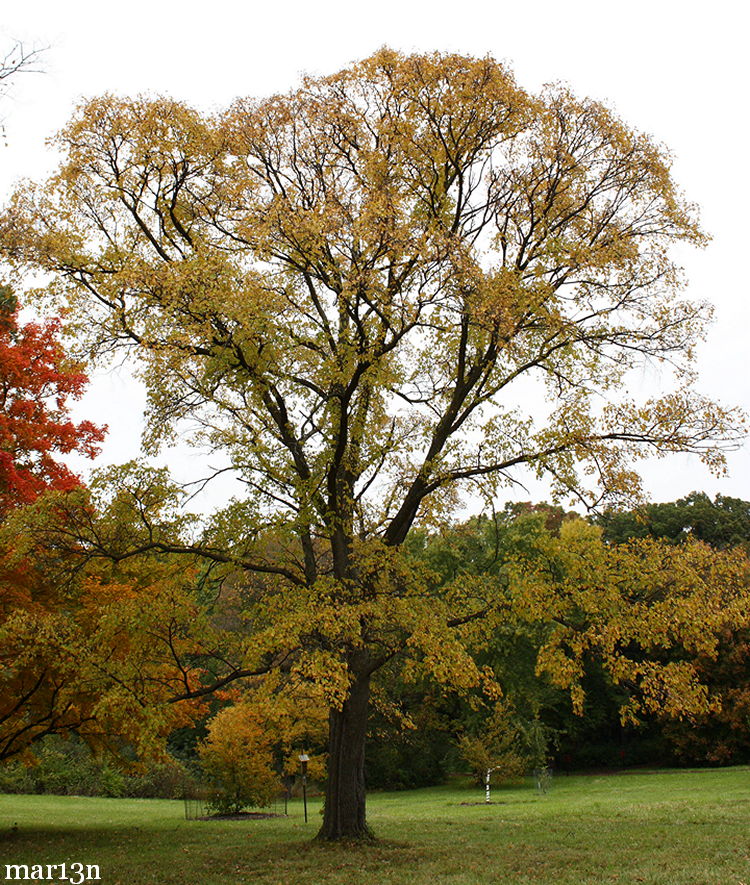 Flower: Monoecious; small, in drooping clusters of 3 to 5, appear in early spring before leaf buds open.

Fruit: Rounded, flat, papery, wafer-like samaras, 3/8 to 1/2 inch across, deeply notched at apex, hairless except for margin; ripen in spring. Twigs are slender, glabrous, slightly zigzag, reddish brown; buds ovate, over 1/4 inch long, reddish brown with darker edged scales, often placed a little to one side of the twig.

Bark is dark, ashy gray, flat-topped ridges separated by diamond-shaped fissures; outer bark when sectioned shows distinct, alternating, buff colored and reddish brown patches.