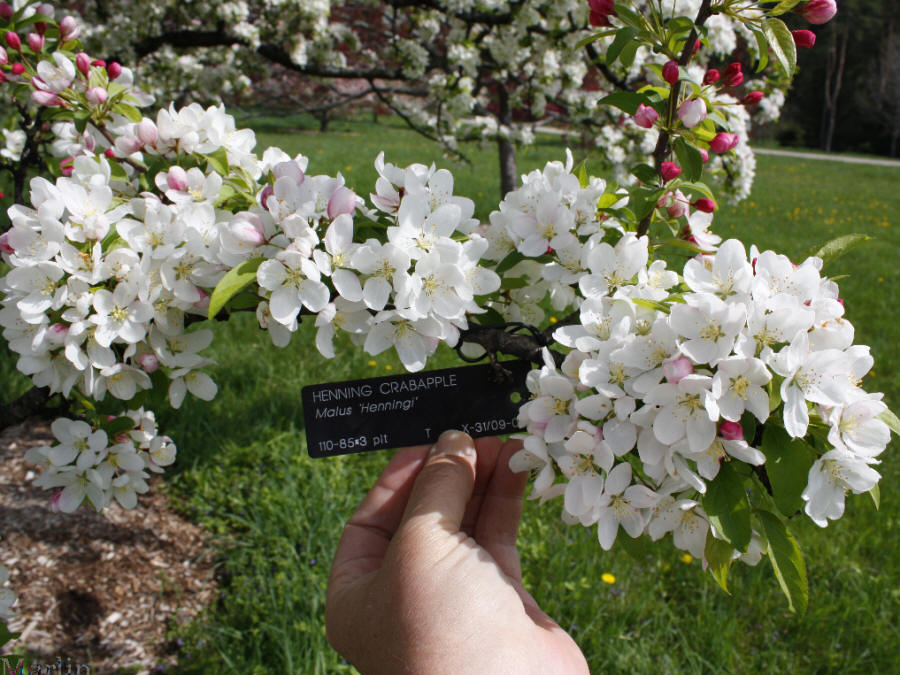 As you can see from these pictures, Henning crab has a stately, semi-vase spreading form with gobs red buds opening to blinding-white blossoms. These tree are absolutely covered with blossoms! And in the autumn picture below, look at all that luscious winter-persistent red fruit.
One picture is worth a thousand words, as they say.

Most growers list this tree as growing to 30 feet. These trees are 14 years old, so they may be right – but I've also found the size of crabapple trees almost always exaggerated. I only know of a very few crabs that reach 30 feet, and this is not one of them.

Like all crabs, Louisa likes full sun and rich, well-drained soil but will tolerate poor soil too (although flowering might be inhibited).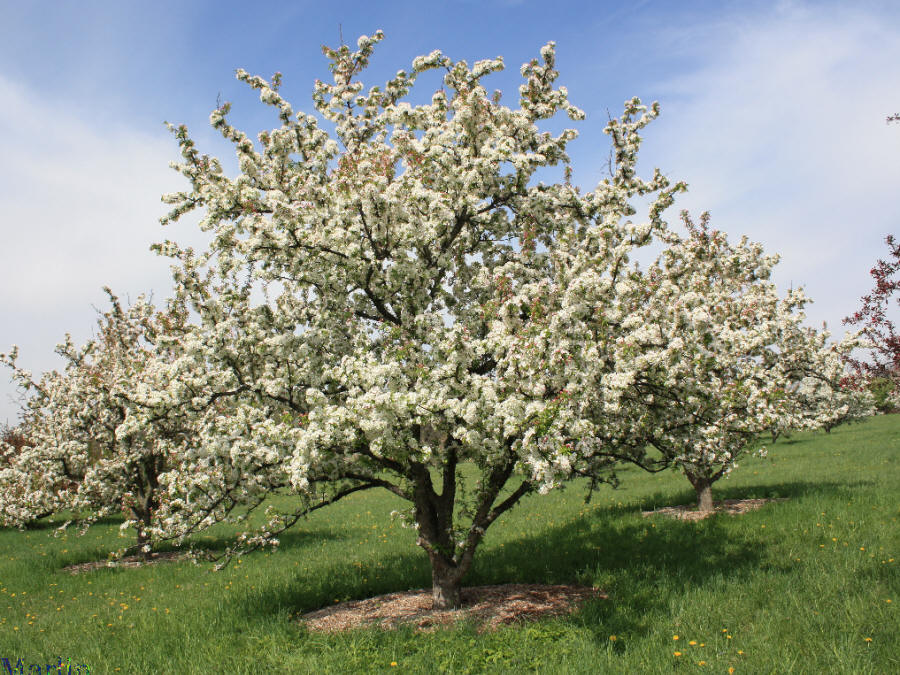 May 4th (above) October 19 (below) – Henning Crabapples [2]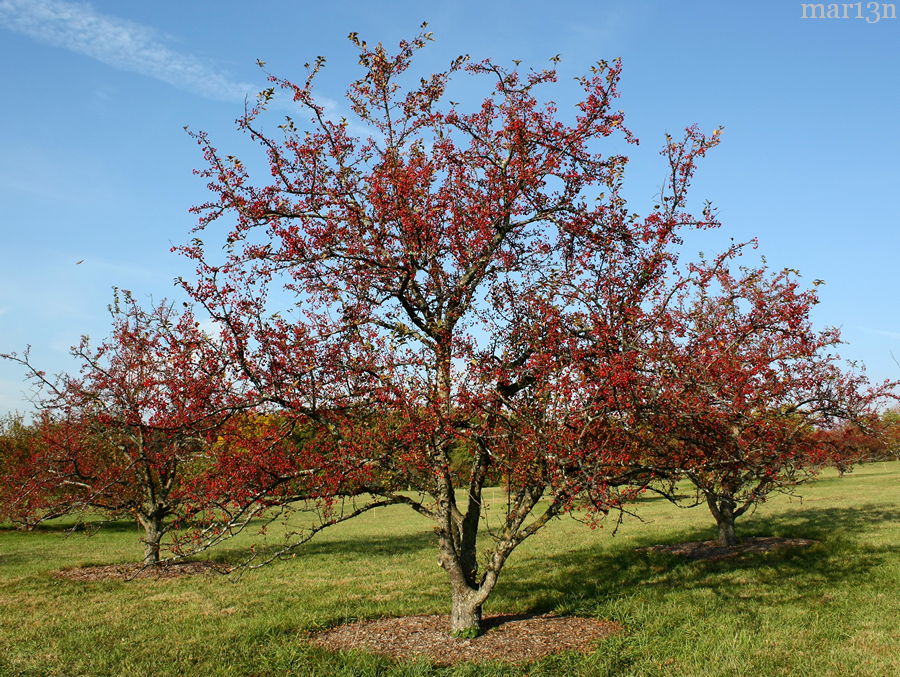 References
Henning Crabapples, Morton Arboretum acc. 110-85-1,2 &3, photos © Bruce Marlin