European Silver Fir –  Abies alba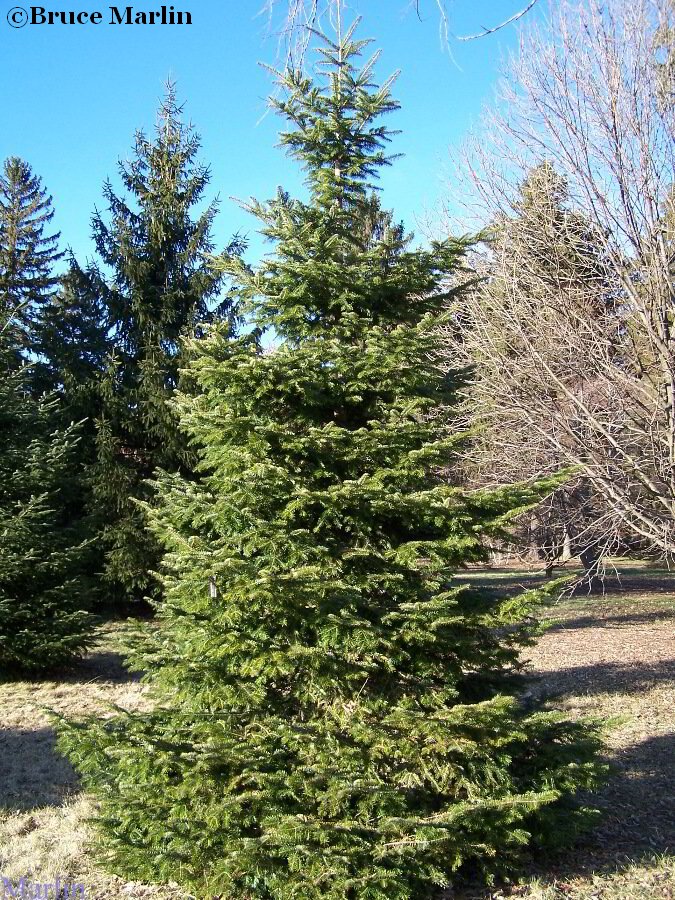 This lovely tree, native to the mountainous regions of Europe, can grow to 60 meters [4]. Anecdotal evidence suggests silver fir was the first tree used in Europe as a Christms tree. The custom of decorating small evergreens originated in Germany and Switzerland. The United States now reportedly consumes 35 to 40 million trees each Christmas season [5]. Most are raised on tree farms or plucked ceremoniously from a friendly, neighborhood woodlot or forest.
Silver Fir is native to Austria, Czechoslovakia, Germany, Poland, Switzerland, Albania, Bulgaria, Greece, Italy, Romania, France and Spain [1]. Common names for this tree include Christmas tree, European silver fir, silver fir, abete argentato, abete bianco, abeto blanco [3].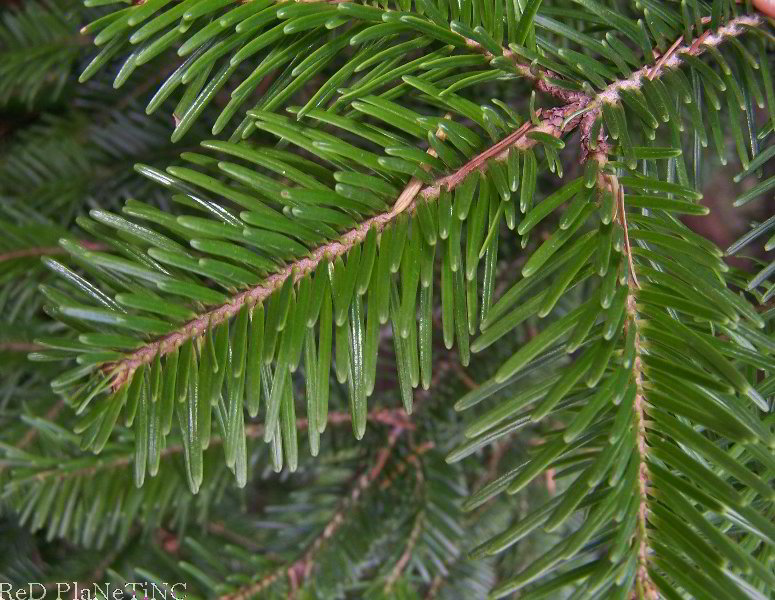 References
USDA, ARS, National Genetic Resources Program, "Abies alba"
ITIS standard report Abies alba
Zelimir Borzan. "Tree and Shrub Names", University of Zagreb, 2001.
Wikipedia, "Abies alba"
Wikimedia Commons, File:Illustration Abies alba0.jpg
Tree Encyclopedia | Tree Index | Family Pinaceae: Pine, Cedar, Spruce and Fir