Christmas Holly Crabapple – Malus 'Chrishozam'
A compact ornamental, Christmas Holly Crab has a profusion of fragrant, long-lasting flowers and bright red winter fruit.
The crabapple collection at Crabapple Lake in the Morton Arboretum in Lisle, Illinois is one of the most beautiful places on earth in the springtime. Put it on your bucket list if you live anywhere near Chicago.
Christmas Holly Crabapple requires very little pruning but any that is needed should be completed before late spring, to ensure dormant flower buds are not removed. Trees used as street trees should be trained to develop a central trunk and should be occasionally thinned to eliminate water sprouts or crossed-branches, and to open up the crown. This allows for better air circulation through the crown and helps reduce disease.
Crabapples are versatile, small, ornamental trees used in the urban landscape. Crabapples bloom in spring, usually in May, bearing flowers that vary a great deal in color, size, fragrance ,and visual appeal. It is common for flower buds to be red, opening to pink or white flowers. The fruit ripens between July and November, and varies in size from ¼ to 2 inches long or wide.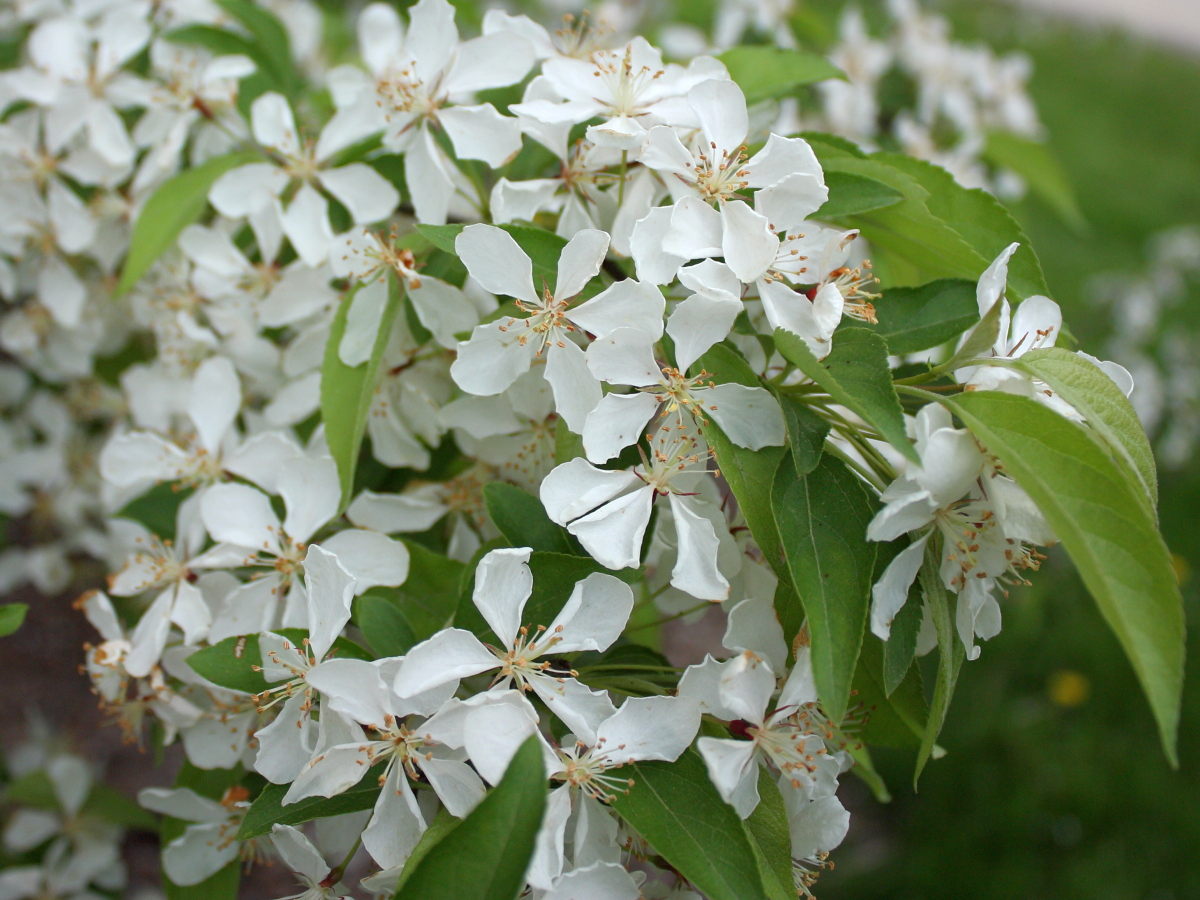 Family Rosaceae – Rose Family; Fruit Trees | Tree Encyclopedia | Tree Index