Amur Maackia – Maackia amurensis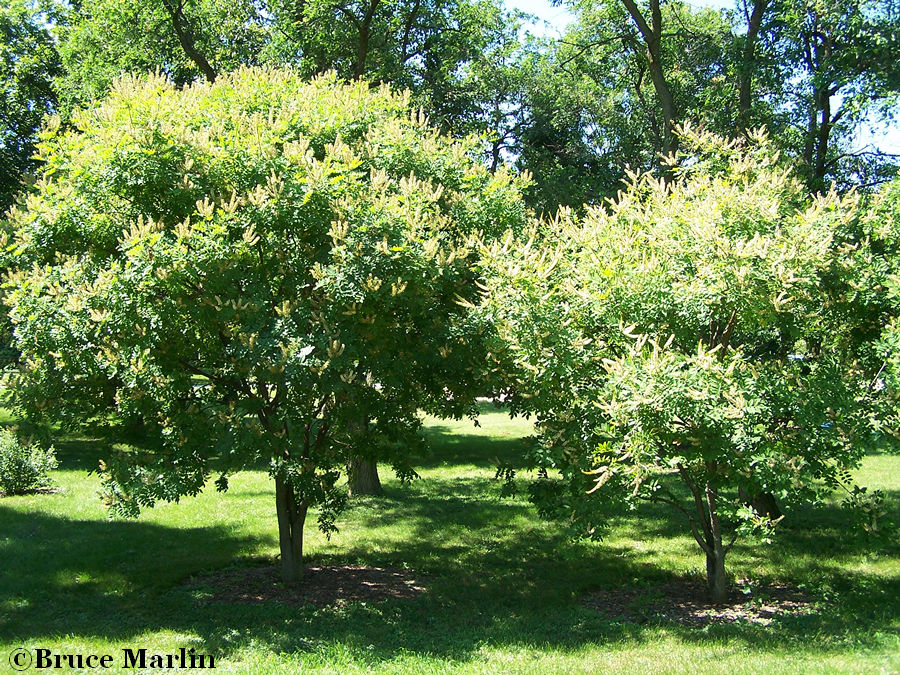 Amur Maackia is a slow-growing, deciduous tree which reaches 45 feet in the wild but is most often seen at 20 to 30 feet in landscapes. Native to Manchuria. USDA Hardiness Zones 3-7.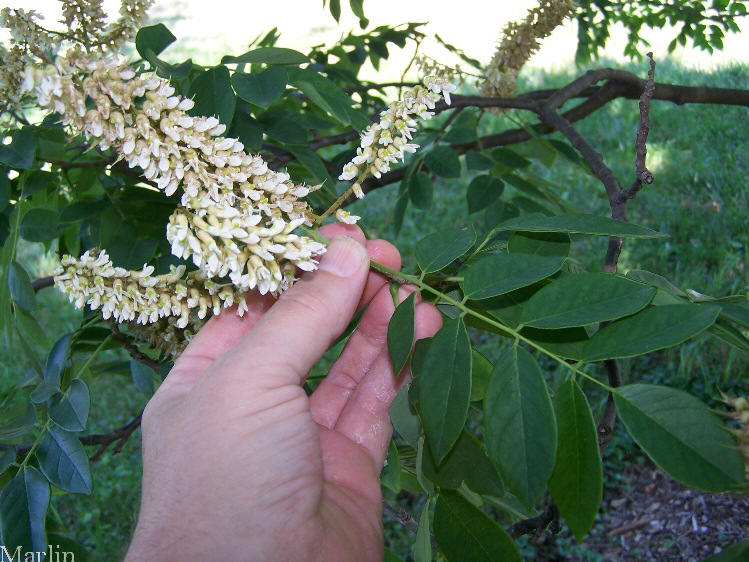 White flowers in upright clusters, in early to mid summer; bark is bronze to copper and peels on older branches. Culture: Full sun; moist, well drained soil; pH adaptable. These blooms are followed by the appearance of flat, two to three-inch-long pods. Amur Maackia may be well-suited to use as a street or container tree (or in other confined soil spaces in urban areas), where the peeling, orange/brown, shiny bark is especially noticeable.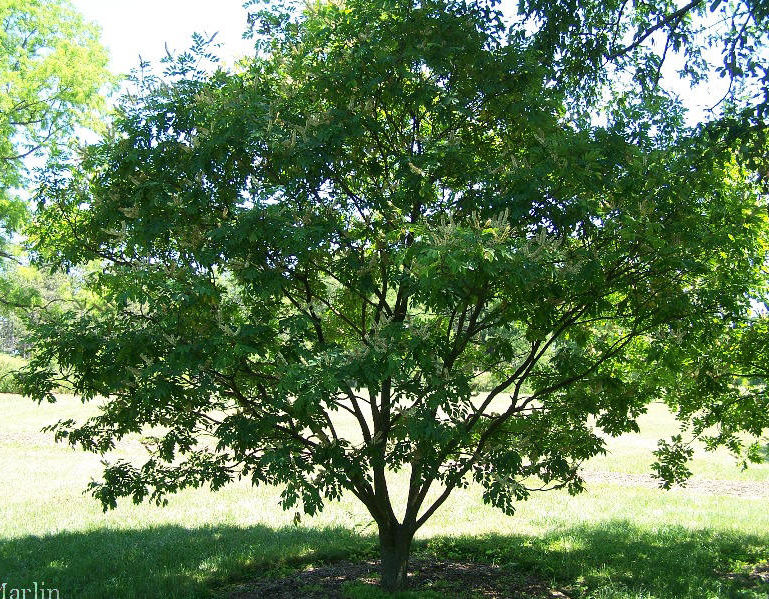 Amur Maackia, Morton Arboretum accessions 147-71*4 & 5
Family: Fabaceae (Leguminosae)
The Fabaceae, or legumes, are mostly herbs but include also shrubs and trees found in both temperate and tropical areas. They comprise one of the largest families of flowering plants, numbering some 400 genera and 10,000 species. Peanuts, beans, peas, wisteria and locust trees are among the family.
Tree Encyclopedia | Tree Index | Fabaceae Index | Birch | Oak