Adirondack Crabapple requires very little pruning but any that is needed should be completed before late spring, to ensure dormant flower buds are not removed. Trees used as street trees should be trained to develop a central trunk and should be occasionally thinned to eliminate water sprouts or crossed-branches, and to open up the crown. This allows for better air circulation through the crown and helps reduce disease.

Many differences were found in growth rate, height, crown width, and trunk diameter. Most cultivars had healthy foliage, though some injuries were caused by apple scab and several insects. Centurion, Harvest Gold, Red Jewel, Spring Snow, and Sugar Tyme are recommended as street trees based on the most extensive data. Adams, Donald Wyman, Prairiefire, Red Barron, and Calocarpa also appear promising.  [3]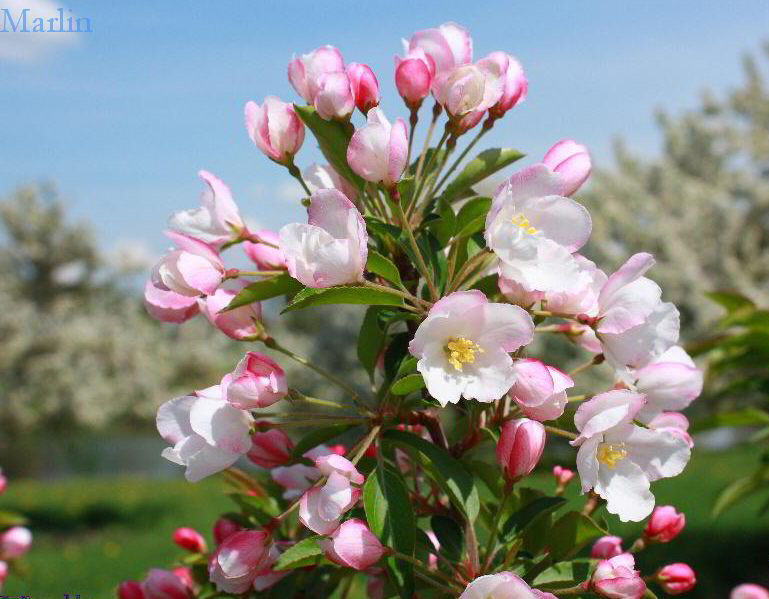 Crabapples are also useful as median trees where the fruit will not fall on people, sidewalks, cars, or your sister. Placed in the lawn area as an accent so they receive occasional irrigation, crabapple will give you years of wonderful flowers and showy fruit.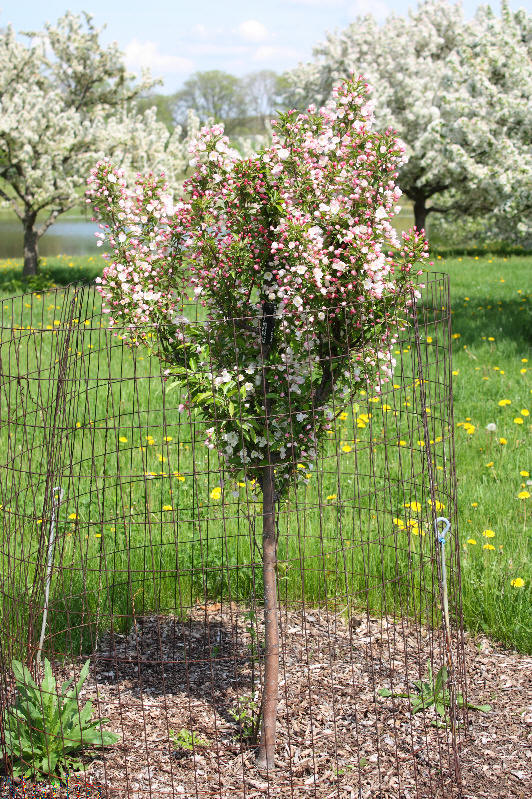 Adirondack Crabapple – Malus 'Adirondack', Morton Arboretum acc. 411-2004*1 [2]