Jumping Spider – Phidippus clarus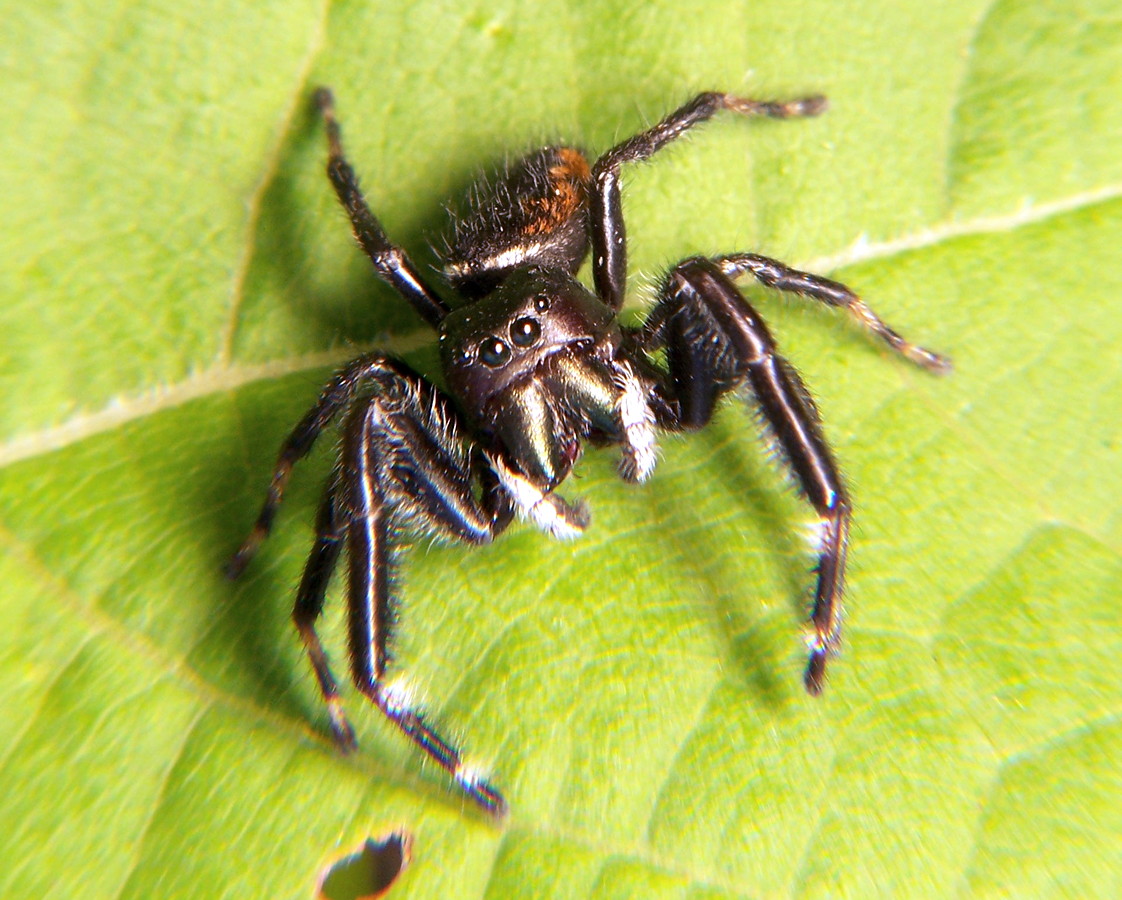 This wily little hunter was out and about in early spring of northern Illinois. Her very acute binocular forward vision gives her the ability to spot prey far away – and then use the "wait and pounce" or "jump on and subdue" method of capture. They are always dragging a silken line behind them – which they use to return to their previous spot should a jump go awry. I have seen them capture insects flying by in mid-air – then instantly pull themselves back to the object from which they jumped! It's amazing. I love watching these charming creatures.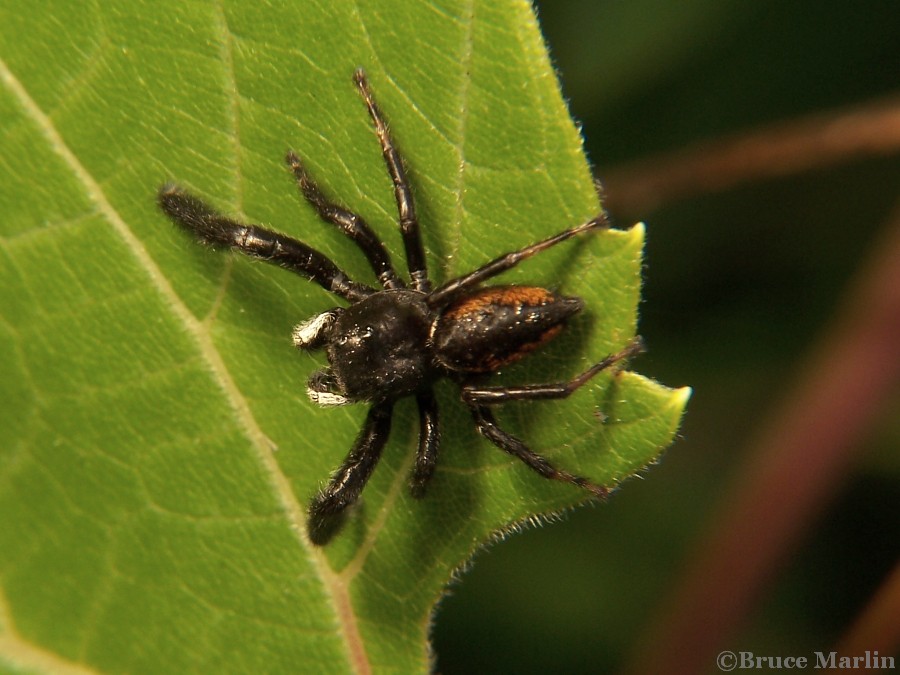 Unfortunately, these are the best pictures I have of this species, taken way back in 2005 with a Kodak point-and-shoot camera.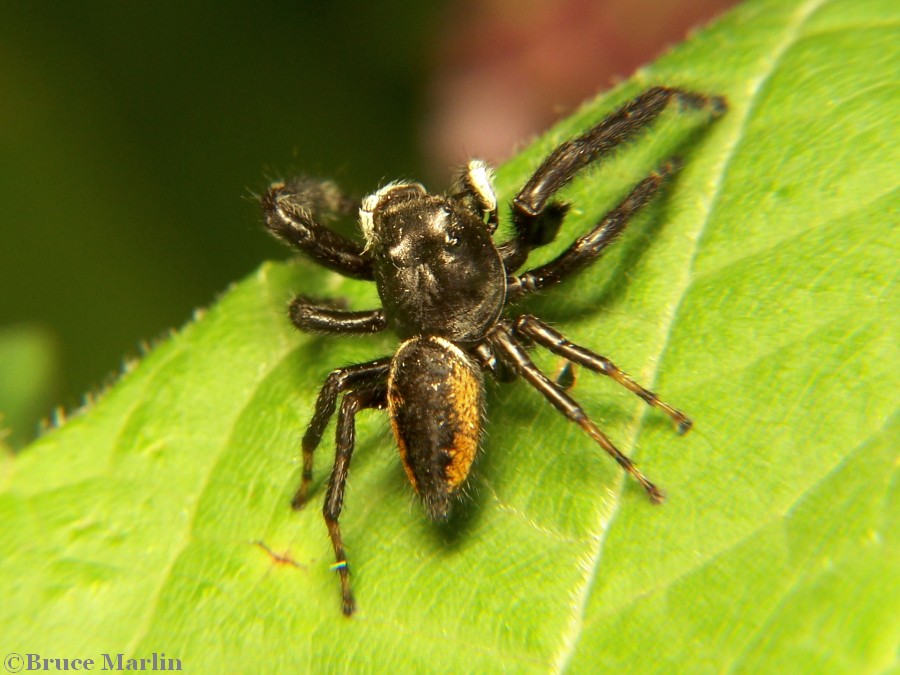 Spiders Index | Spiders Main | Jumping Spiders | Orb Weavers | Nursery Web
Tree Encyclopedia / North American Insects & Spiders is dedicated to providing family-friendly educational
resources for our friends around the world through large images and macro photographs of flora and fauna.
Online since 2002