Hobomok Skipper Butterfly – Poanes hobomok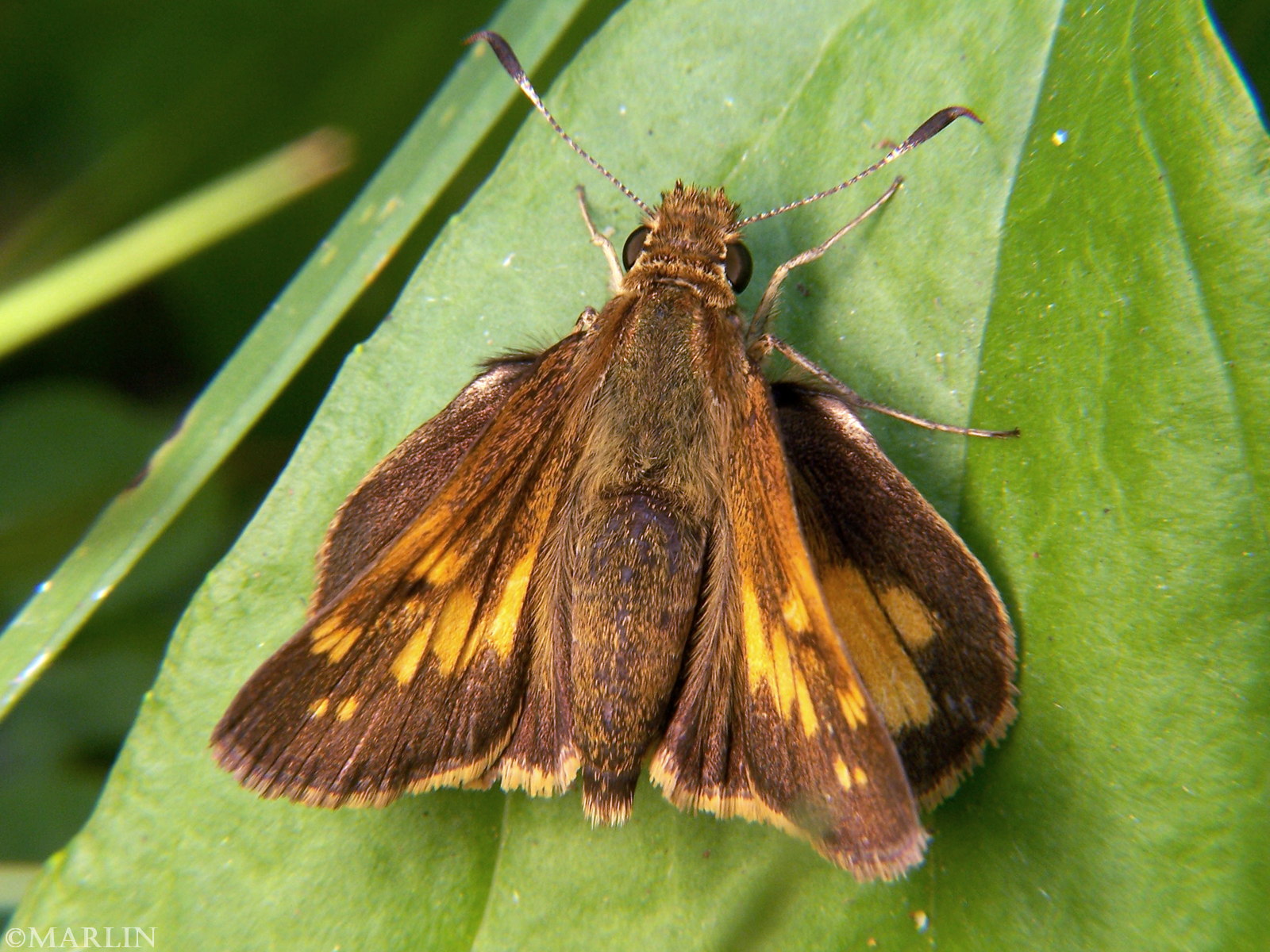 Family: Hesperiidae – Skipper Butterflies
Live adult male skipper butterfly photographed at Glen Ellyn, Illinois, USA.
Family Hesperiidae: Skipper Butterflies comprise nearly 3,000 species worldwide, 250 of which call North America home. Roughly one third of North American butterflies belong to this family. Skippers are named for their rapid, erratic flight. Skippers differ from the true butterflies in their proportionately larger bodies, smaller wings, and hooked antennae, among many other structural differences.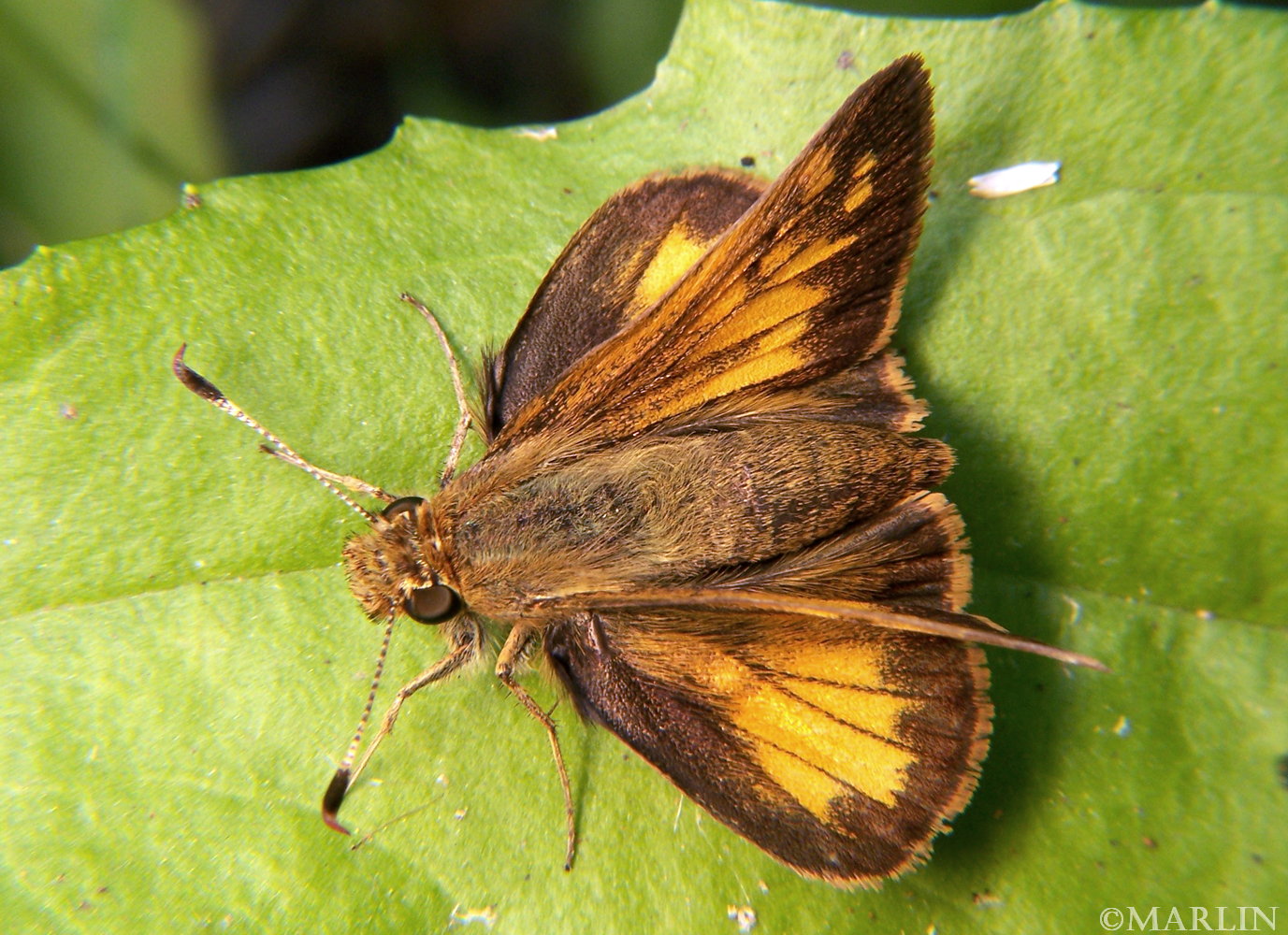 I love chasing these little butterflies around in the spring and summer. They are a joy to be around – so feisty and energetic. I've seen skippers chase away other butterflies – even hummingbirds! Ruby throats don't even argue with them – they just vamoose.
Butterfly Index | Moth Pictures | Moths Index | Skipper Butterflies
Tree Encyclopedia / North American Insects & Spiders is dedicated to providing free, family-friendly
educational resources for our users through large images and macro photographs of flora and fauna.
Online since 2002