Amur Honeysuckle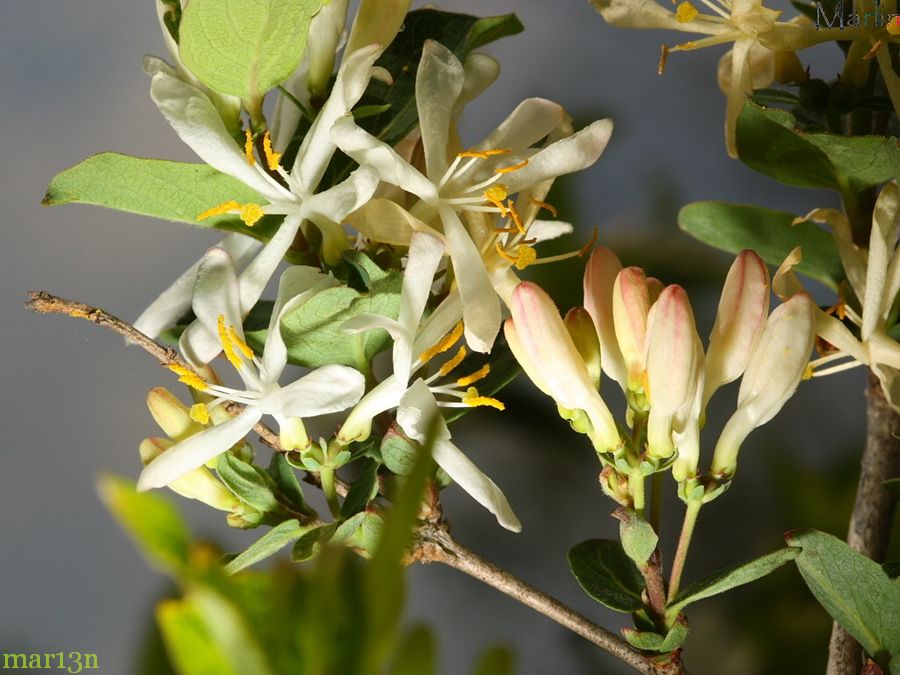 Native Origin: Native to eastern Asia; introduced into North America in 1896 for use as ornamentals, for wildlife cover and for soil erosion control. In forests, the plant can adversely affect populations of native members of the community. It can spread rapidly due to the seeds being dispersed by birds and mammals. It can form a dense understory thicket which can restrict native plant growth and tree seedling establishment.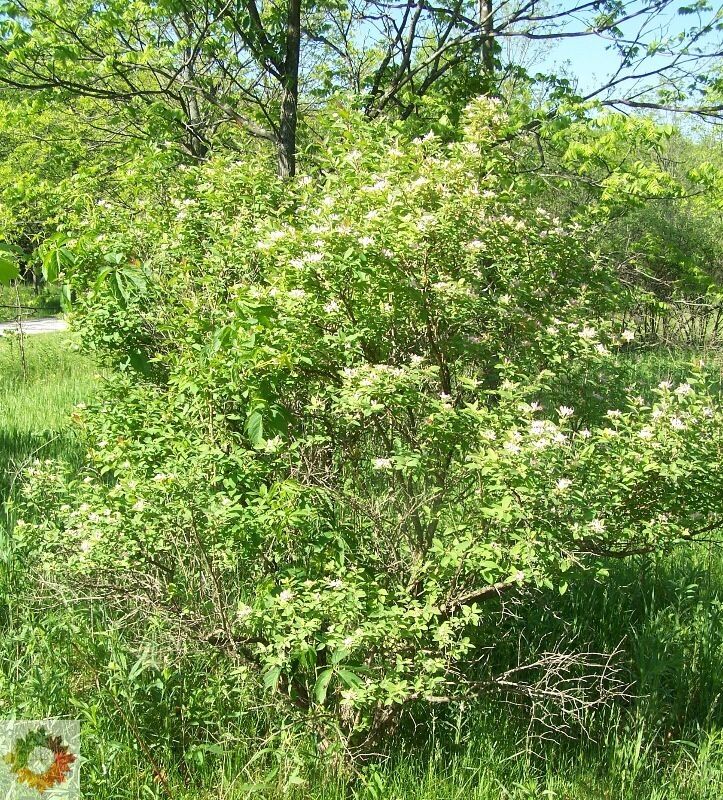 Amur Honeysuckle is a big problem at DuPage County, Illinois Forest Preserves
Since I first created this page circa 2007, The DuPage county Forest Preserve District has made a concerted effort to remove this invasive (along with European buckthorn) from its vast holdings all over the county. I cannot tell you what a profound change in the landscape this has made. Visiting there in 2022, I was astounded at the vistas opened up everywhere. I had been well acquainted with the environs, having photographed insects at all of their venues for nearly 20 years; what was once completely screened and closed in forests now offer miles of view! Well done, DuPage! Amazing!
Tree Encyclopedia | Trees Index | Elms & Zelkovas | Fruit Trees