Aculeata – Bees, Ants, and Stinging Wasps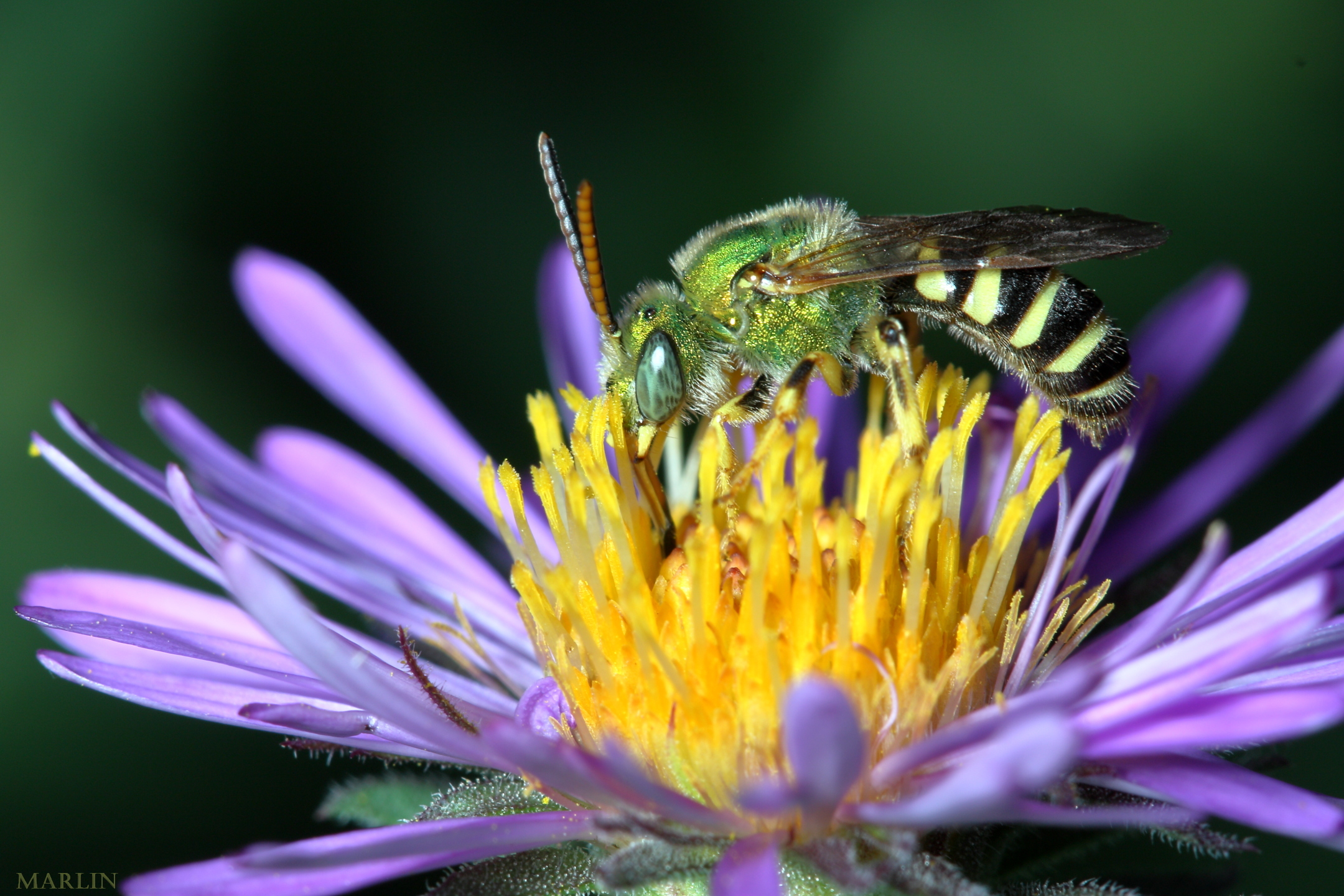 Halictidae: Agapostemon splendens
Ovipositors are well-developed and modified into a stinger in the Aculeate Hymenoptera. Because the stinger is evolved from the ovipositor (egg-laying organ) possessed only by females, male wasps can't sting (some display large fake stingers). All social bees and wasps use their stinger to defend the colony. The sting consists of a venom reservoir and three "needles": two lancets (sometimes barbed) and a stylet, linked together to form a hollow tube through which venom can be pumped. The stylet makes the initial penetration, and then the two lancets, which slide on "rails" alongside the stylet come forward to deepen the wound.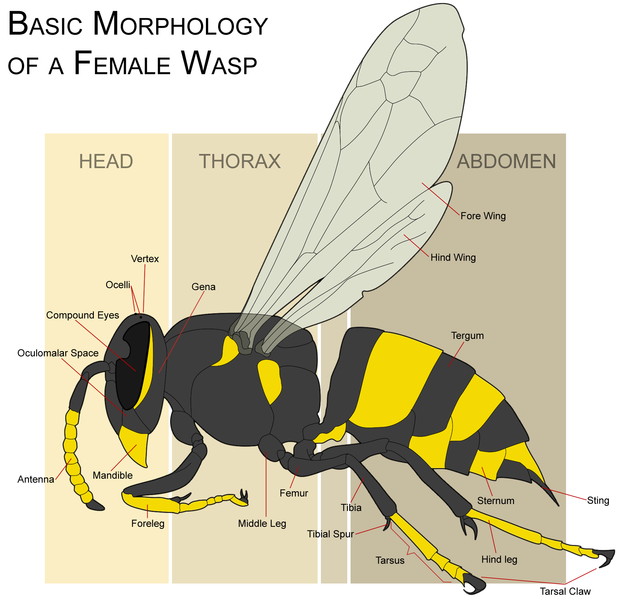 Female wasp anatomy [3]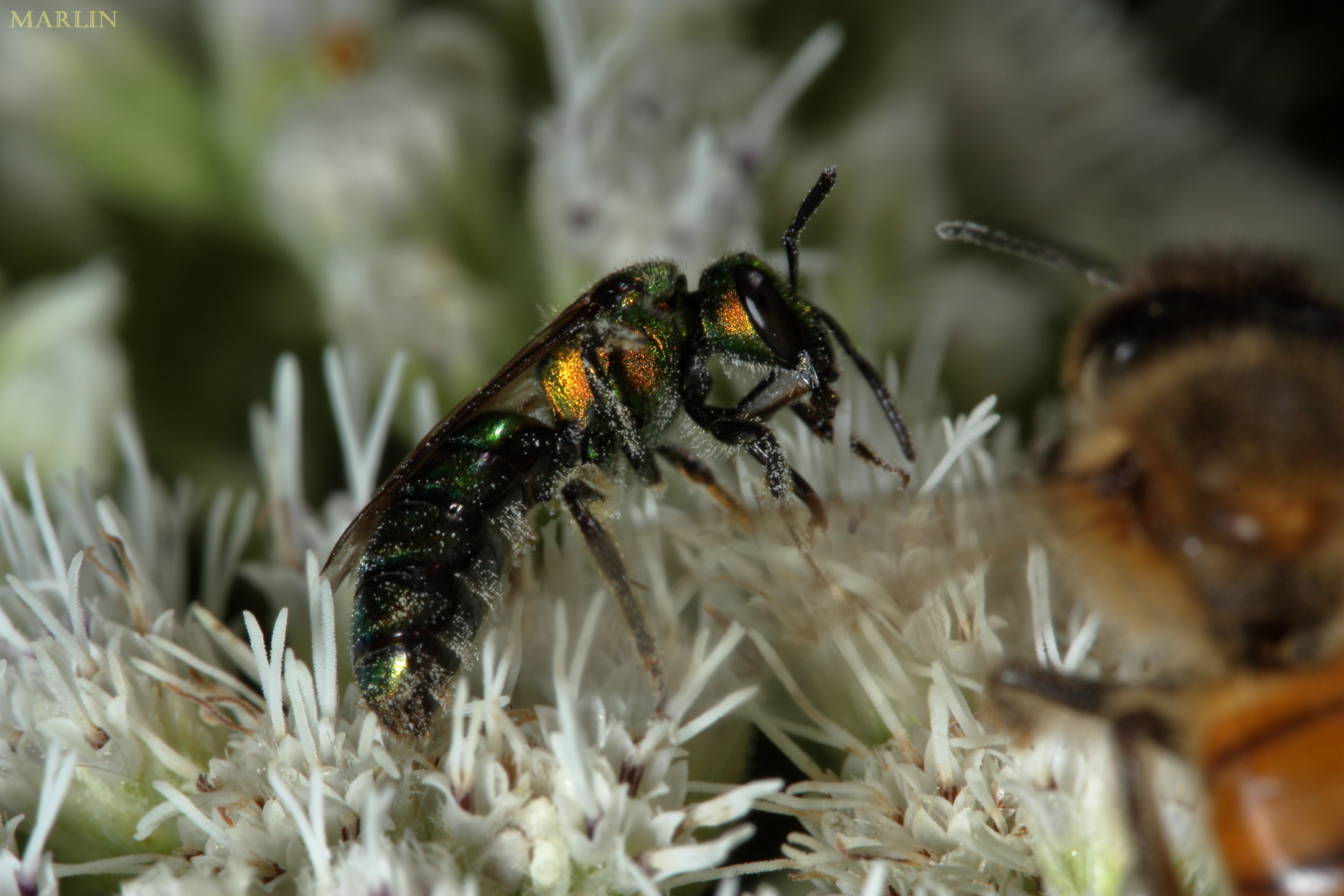 Halictid bee Augochlora pura (with honeybee pal)
Wasps and bumblebees can withdraw the stinger and reuse it, but bees have barbs on their sting; they cannot be withdrawn and the bee sacrifices herself for the colony: when she withdraws, the venom sacs are pulled from her abdomen. The venom apparatus continues to function, however, pumping venom into the wound long after the fatally wounded bee has departed. [1]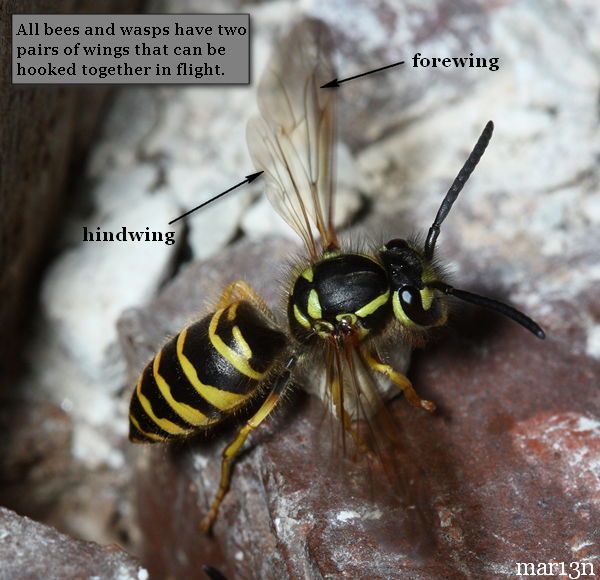 This eastern yellowjacket worker is exiting her underground nest. As she begins the transition to flight,  the fore and hindwings get hooked together and so act as one large thrust-generating surface; much like a modern aircraft extending its flaps, this larger surface is more efficient. The wings are unhooked automatically when the creature alights so  they can be kept out of the way folded back over the abdomen.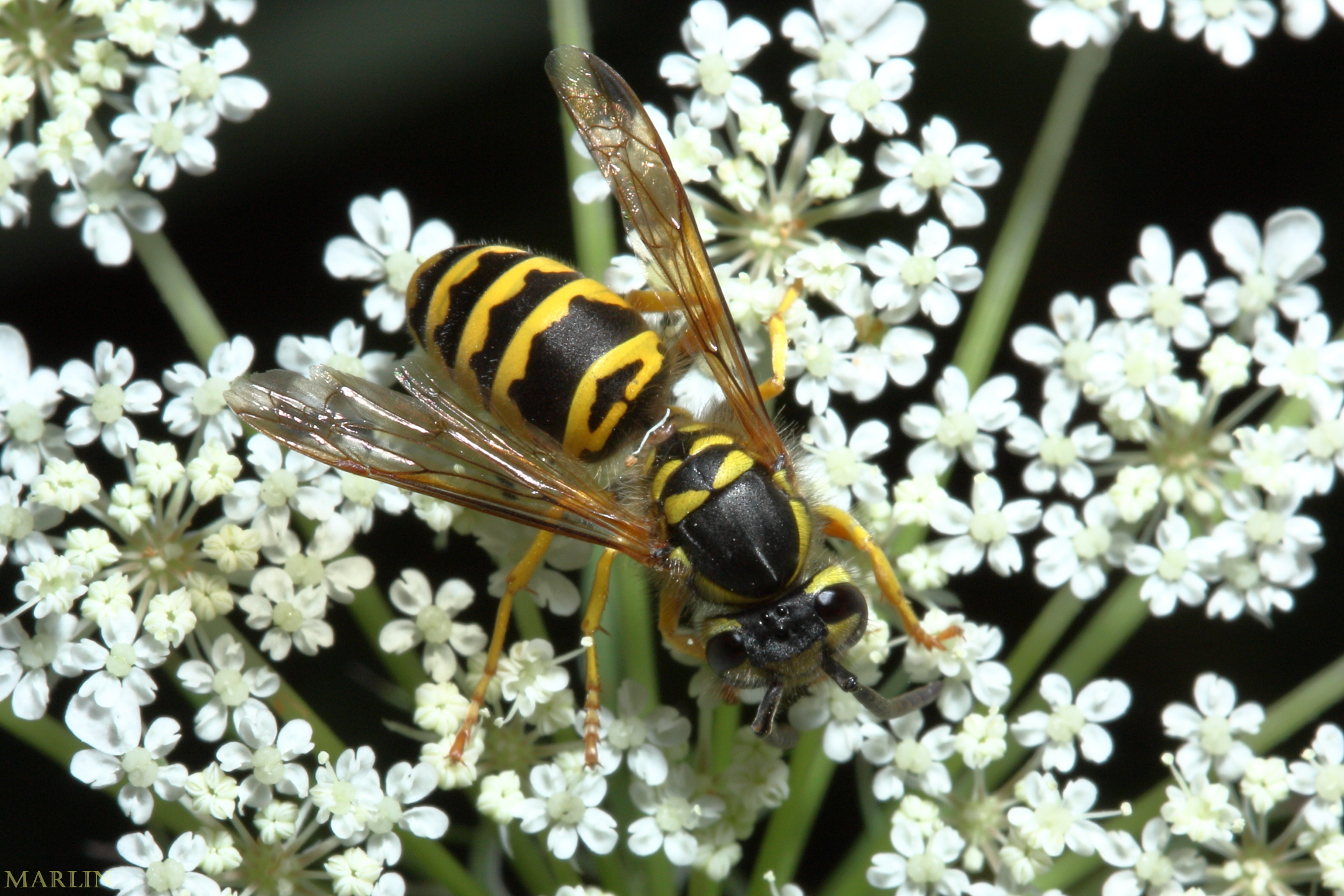 References
Ingraham, John L., "March of the Microbes: Sighting the Unseen" Belknap Press, 2010
University of California Statewide Integrated Pest Management Program, Aphids
wasp_morphology.png under GNU Free Documentation License
Insects & Spiders | Bees & Wasps Index
Tree Encyclopedia / North American Insects & Spiders
Online since 2002