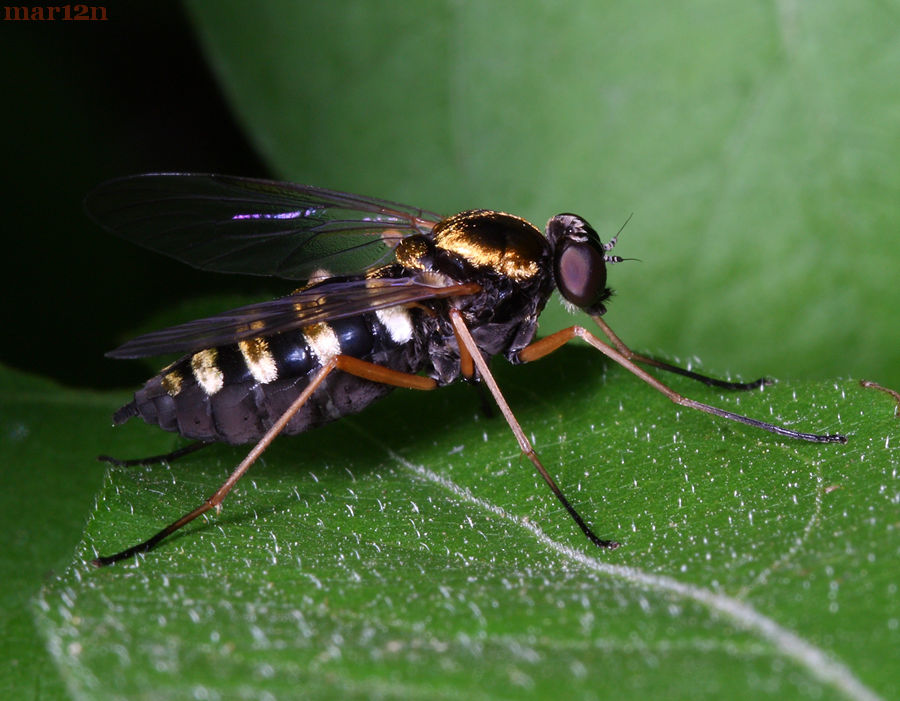 This female looks decidedly pregnant
The ornate snipe fly is certainly one beautiful fly. This is a large female at 13mm, found flying about amidst low foliage along a forest path. I found her male counterpart there as well. All I ever see them do is sit; all show and no go, so to speak.
Within the superfamily Tabanoidea, family Rhagionidae is recognized as a monophyletic group consisting of four subfamilies: Arthrocerinae, Chrysopilinae, Rhagioninae, and Spaniinae. There are at least 15 recognized genera. Subfamily Arthrocerinae consists of a single genus [3].
Flies in Rhagionidae have slender, tapered often pubescent bodies and stilt-like legs. The mouthparts are adapted for piercing and some species (i.e. those in genus Symphoromyia, commonly called "Rocky Mountian bite flies") are haematophagous (blood-sucking) as adults, and attack humans and other large mammals, while others are predatory on other insects.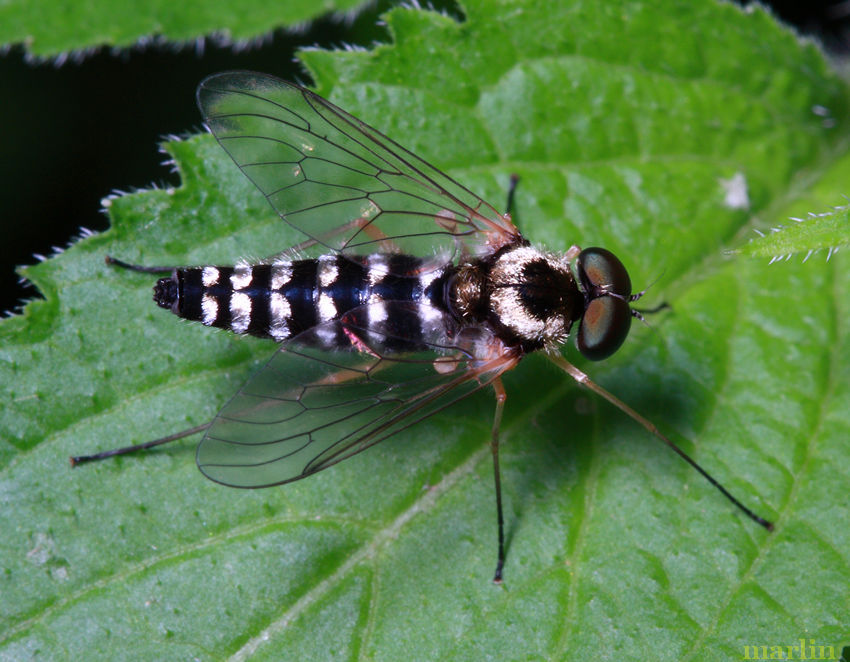 Here's a male specimen. At 11mm, he's slightly smaller than the female