Lockheed F-104 Starfighter
Through the years, Dryden Flight Research Center has used a variety of chase and support aircraft. First acquired in August 1956, F-104s were the most versatile work-horses in Dryden's stable of research and support aircraft, with 11 of them flying mostly research missions over the next 38 years. Tail number 826 flew the last of these missions on 31 January 1994. By then the 11 F-104s had accumulated over 18,000 flights at Dryden in a great variety of missions ranging from basic research to airborne simulation and service as an aerodynamic testbed. [1][2]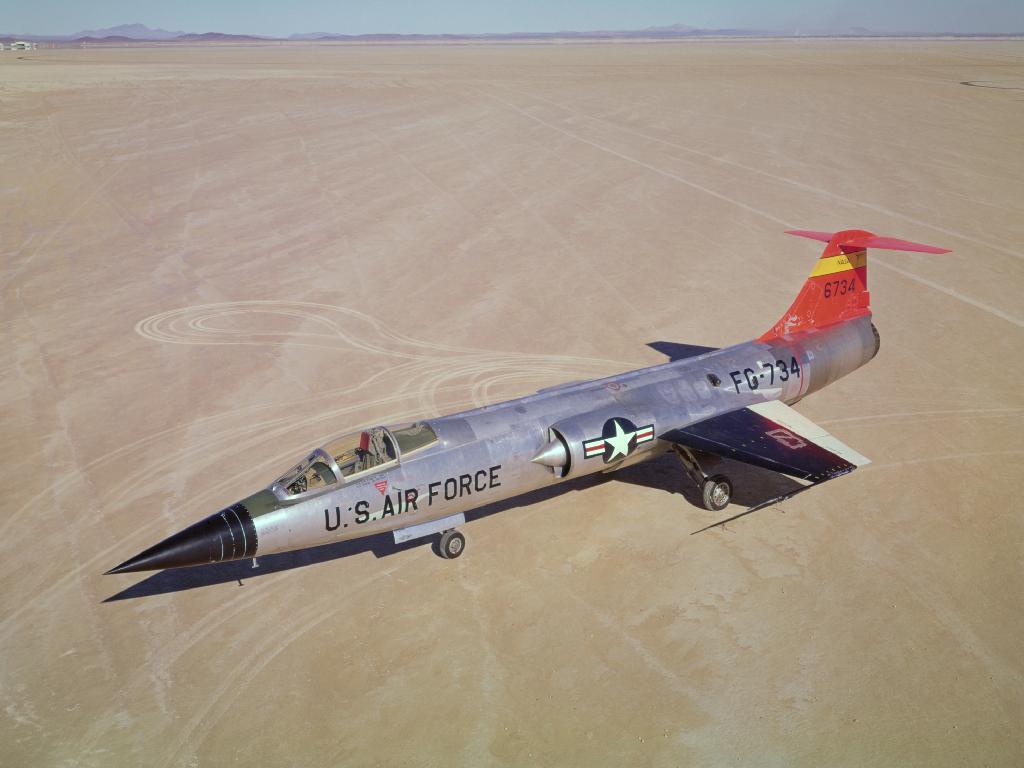 F-104A #734 on lakebed. November 16, 1960 NASA Photo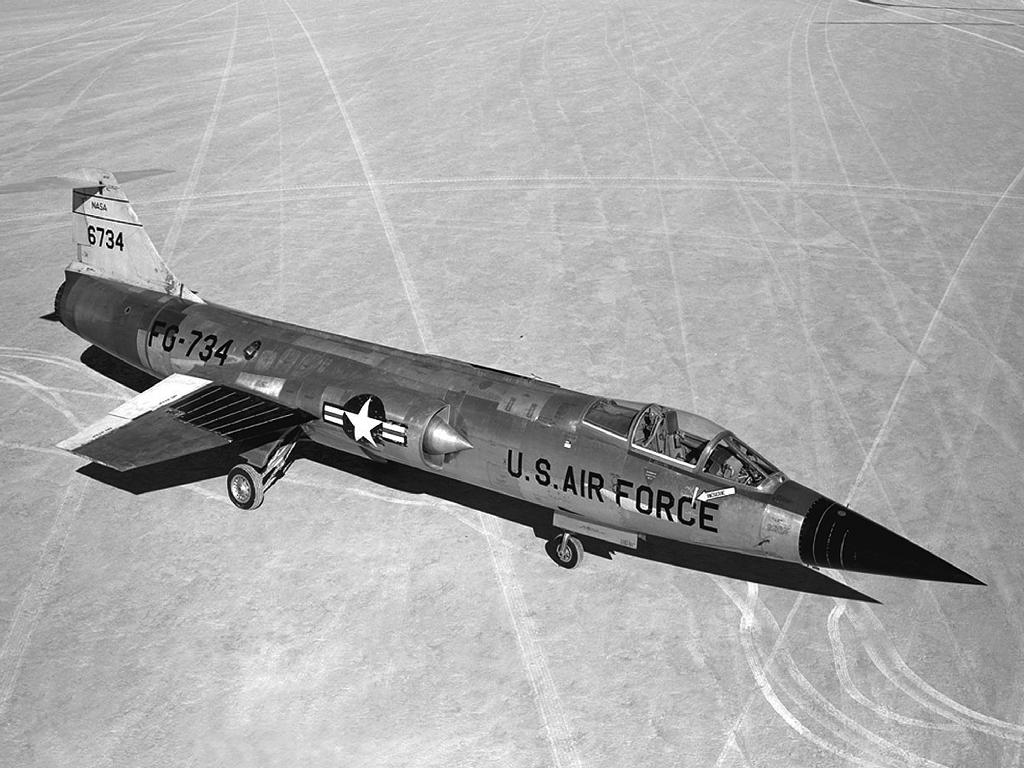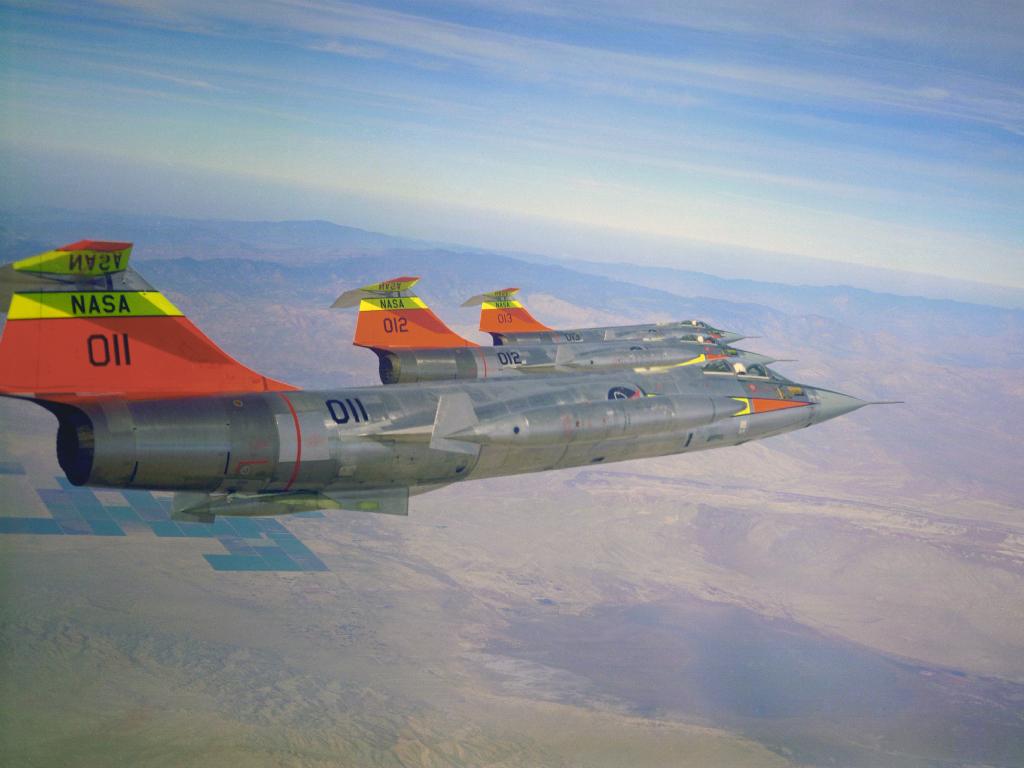 All three NASA F-104N's flying in formation. Originally assigned the aircraft numbers 011, 012 and 013, they would later be changed to 811, 812 and 813 in 1965. Piloting the F-104s in this photo are Bruce Peterson in 011, Milt Thompson in 012 and Joe Walker in 013.
October 24, 1963 NASA Photo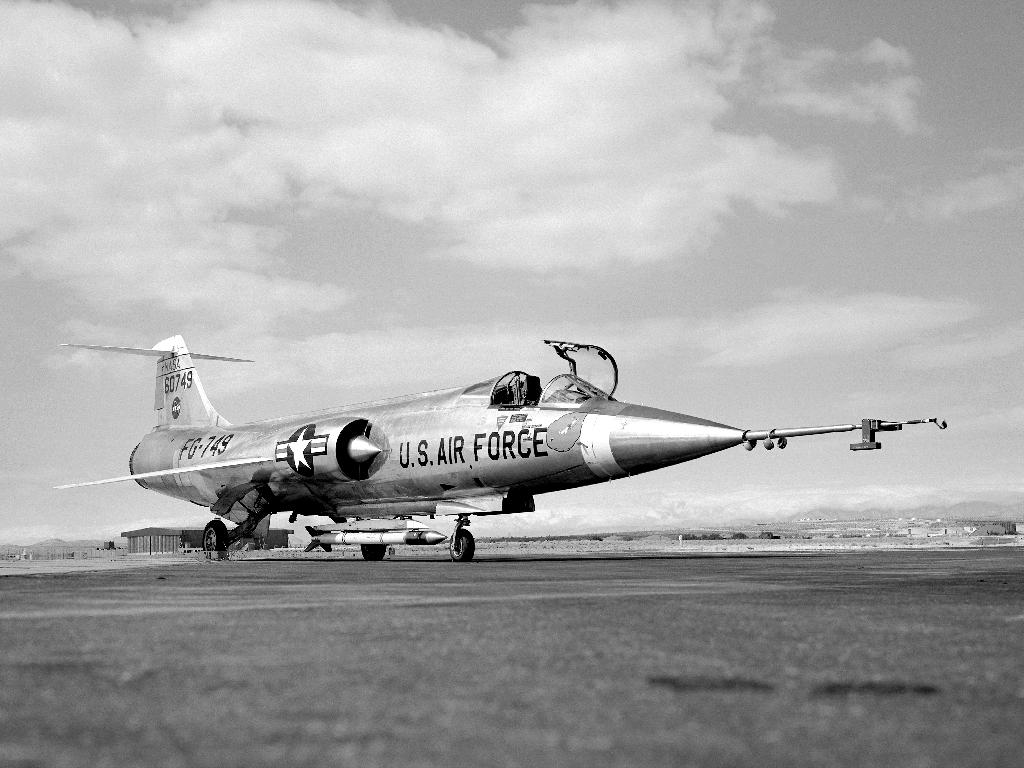 JF-104A (56-0749) with ventrally-mounted Air Launched Sounding Rocket (ALSOR). NASA test pilot Milton O. Thompson ejected from this aircraft on 20 December 1962, after an asymmetrical flap condition made the jet uncontrollable. (Note two hearing-protection earmuffs draped over probe)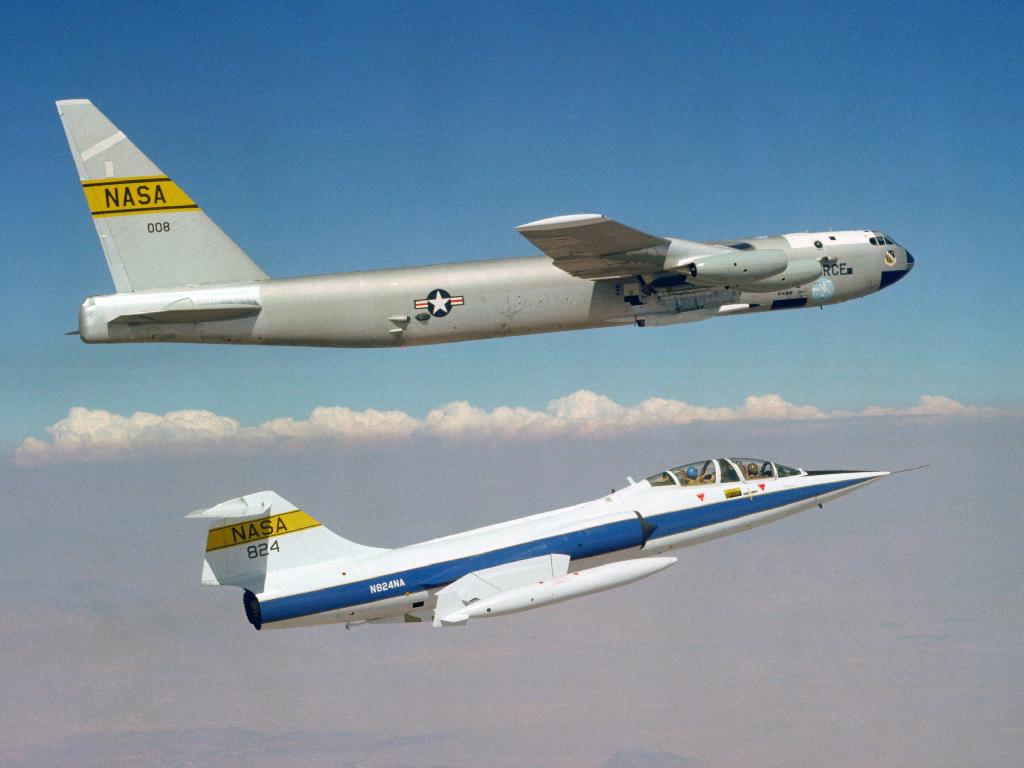 TF-104G Starfighter #824 flies chase on NB-52B durng a DAST ARW-1 captive flight.
September 14, 1979 NASA Photo / Bob Rhine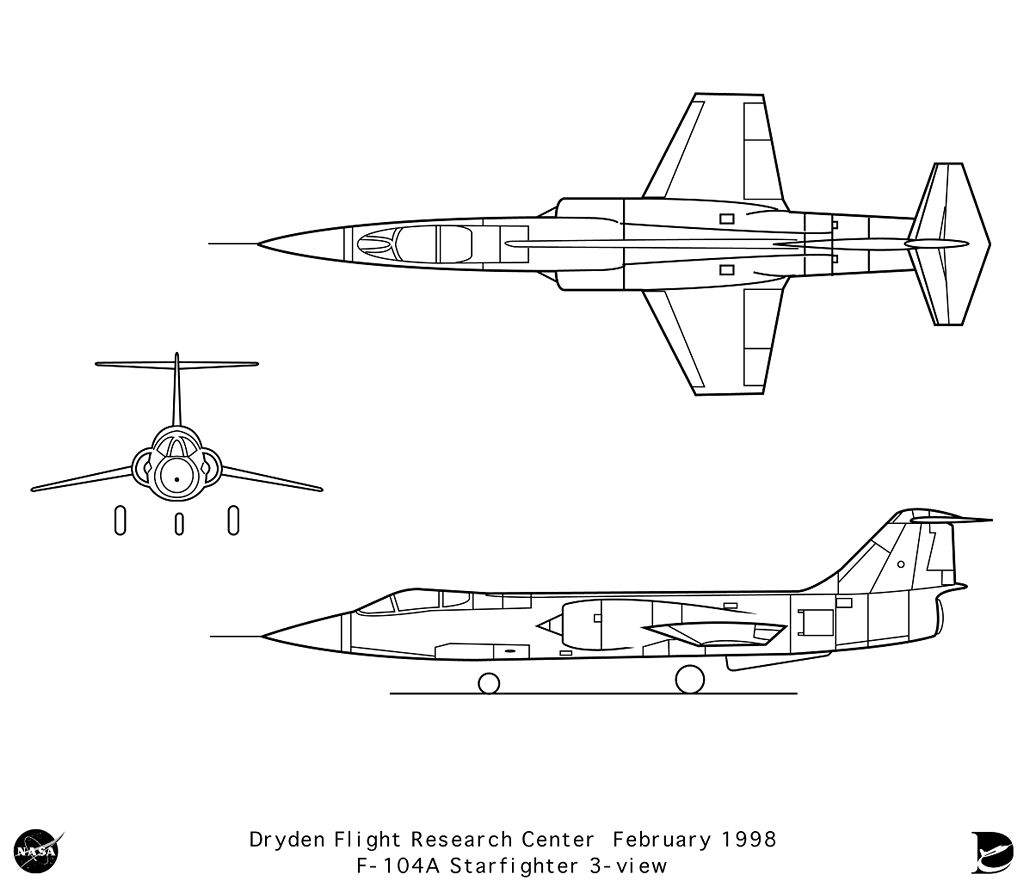 Insects and Spiders | Spider Pictures | Historical Aircraft | Beetles Index | Butterflies | Tree Encyclopedia

Custom Search
Red Planet Inc.