White Tigress Maple
Acer 'White Tigress'
Family Aceraceae
USDA Hardiness Zones 5-8 / Range: cultivated

Custom Search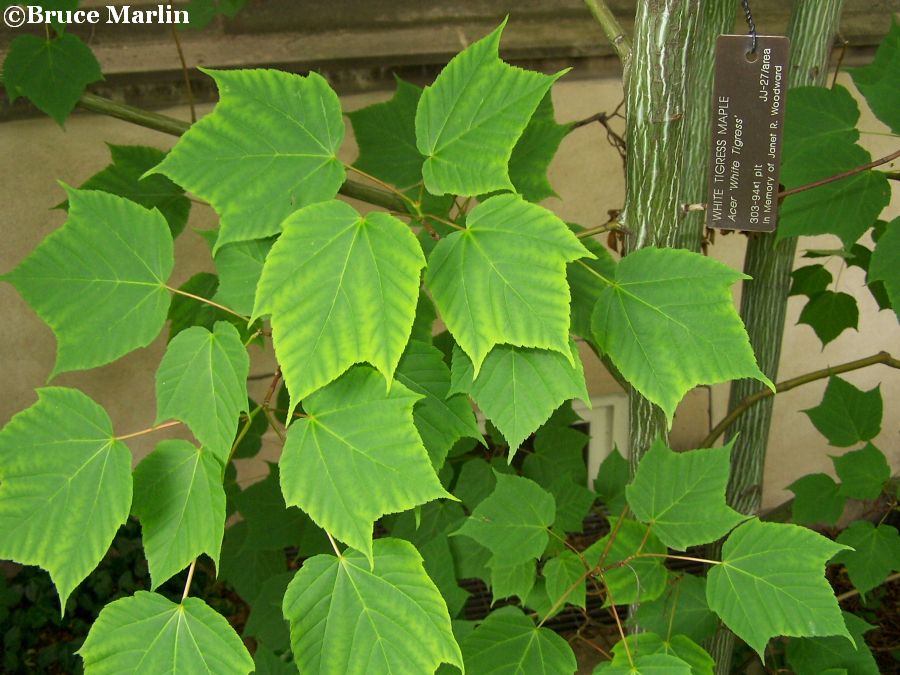 The white tigress maple is a small to medium-sized ornamental tree, to 20 feet, with excellent delicate green foliage and stunningly white-striped green bark. Some suggest the common name refers to the bark's appearing as if a tiger has clawed it, but I think it is because of the resemblance to tiger's stripes. Sometimes also called snakebark maple.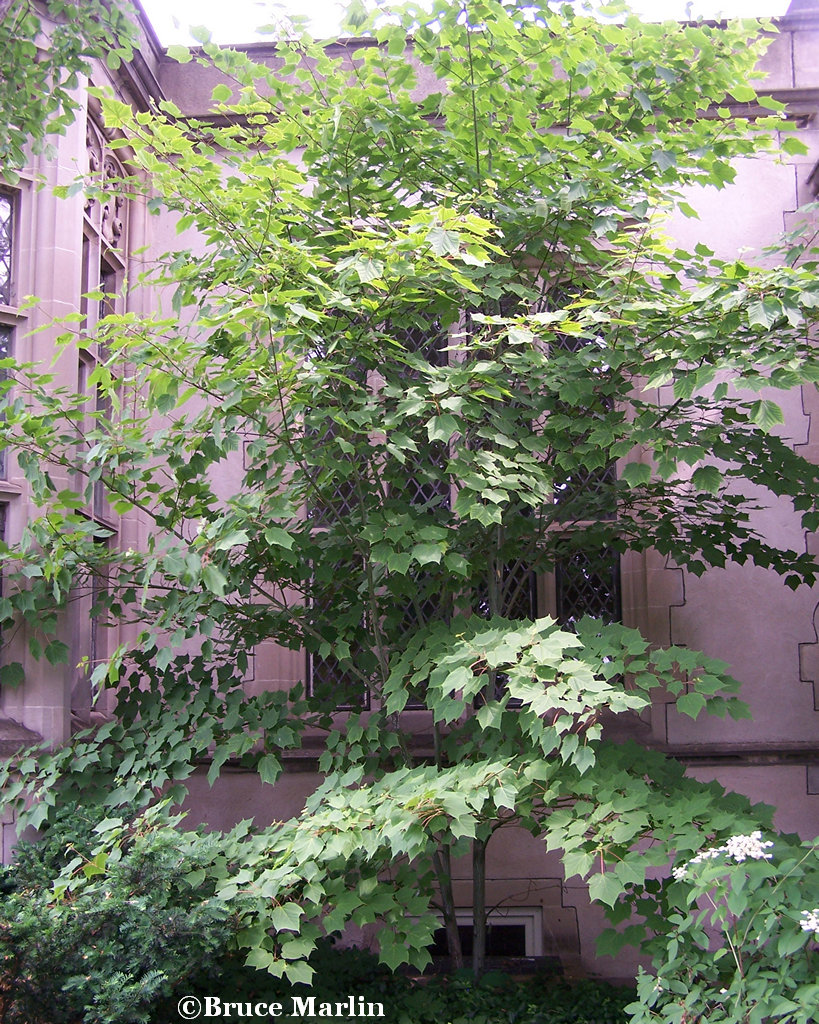 Grows best in moderate shade and consistently moist soil. This specimen at The Morton Arboretum is growing in a partially shaded nook beneath a gigantic Honey Locust.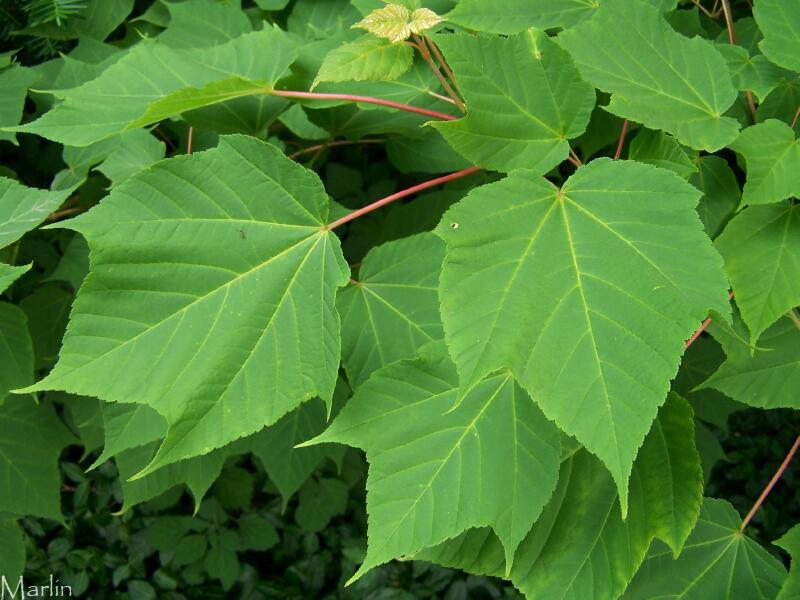 Large, soft green leaves make this tree an attractive accent in partially-shaded planting beds. Can be grown by grafting, budding, or from seeds allowed to dry on the plant; sow after last frost.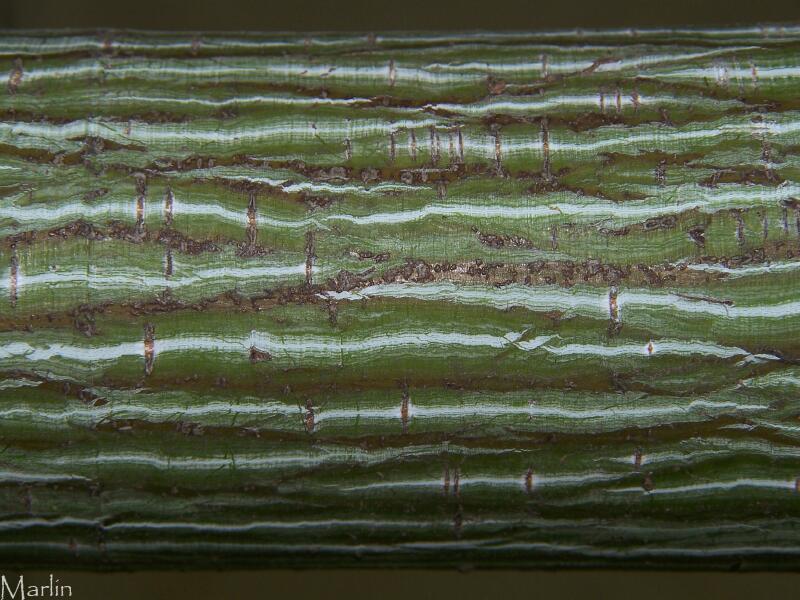 Did the tigress scratch the bark or is her fur striped likewise?