Golden Larch – Pseudolarix amabilis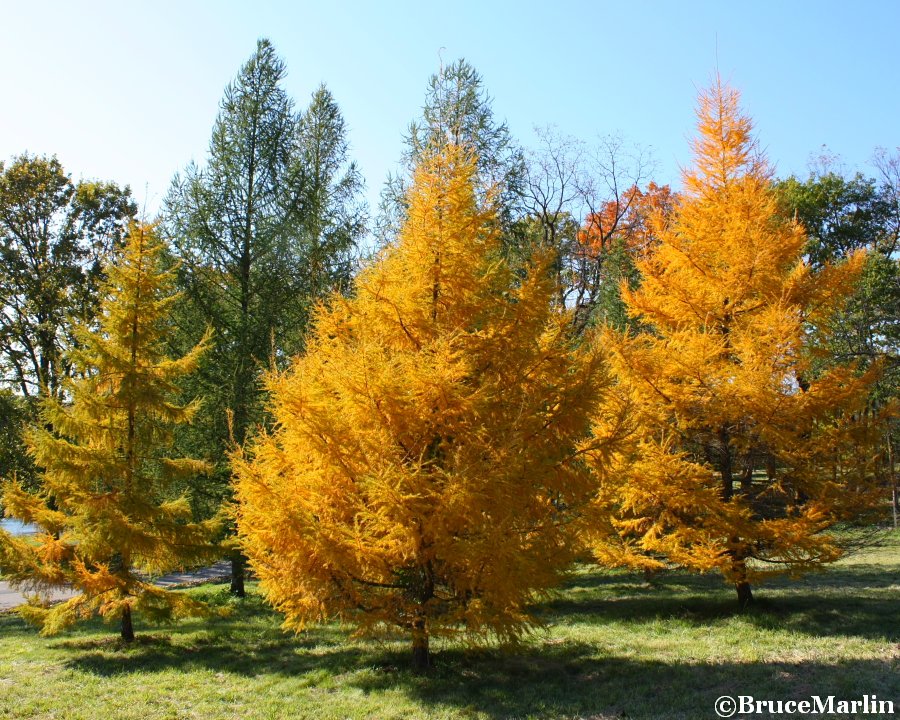 Family Pinaceae: Pine, Cedar, Spruce, Fir
Pseudolarix is a montypic genus. Native to China, golden larch is a popular ornamental tree in the U.S.
Golden larch is not a true larch (genus Larix). It is more tolerant of heat and drought than true larches, making it a popular choice for ornamental or specimen tree use.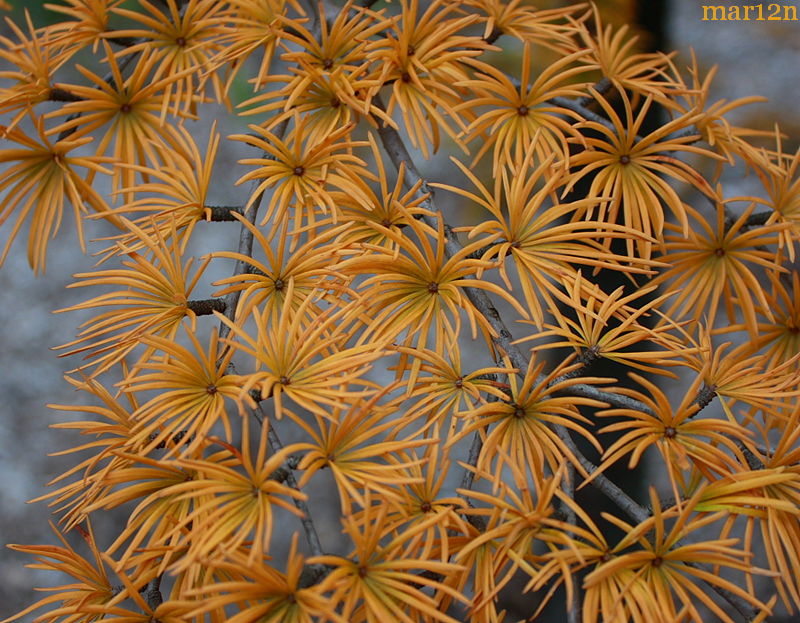 Larch wood is tough and durable, and is particularly valued for veneer and timbers for in yacht building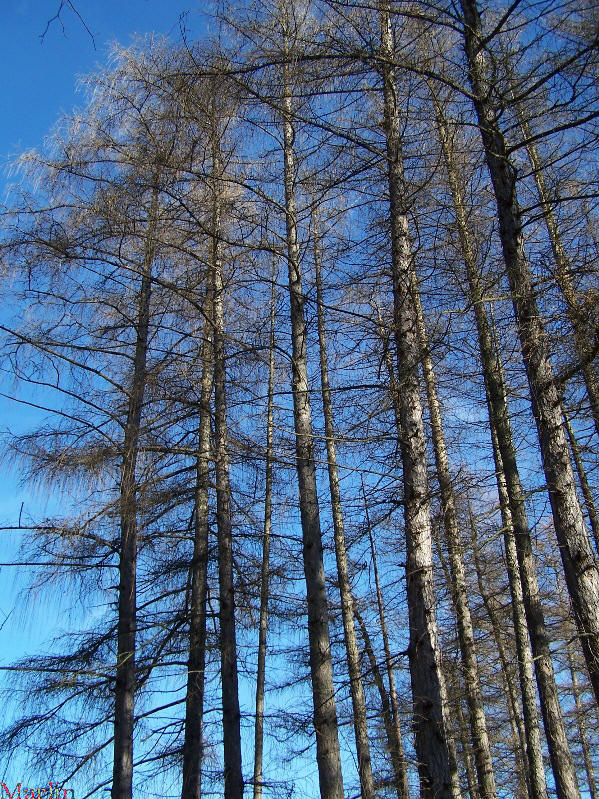 Deciduous winter: European larch are Morton Arboretum specimens of unknown age
References:
1. Golden Larch, Morton Arboretum accessions 426-82*1,2,3 photographed by Bruce Marlin
2. Olga Bay Larch – Larix gmelinii photographed by Bruce Marlin
3. USDA, ARS, National Genetic Resources Program. Germplasm Resources Information Network