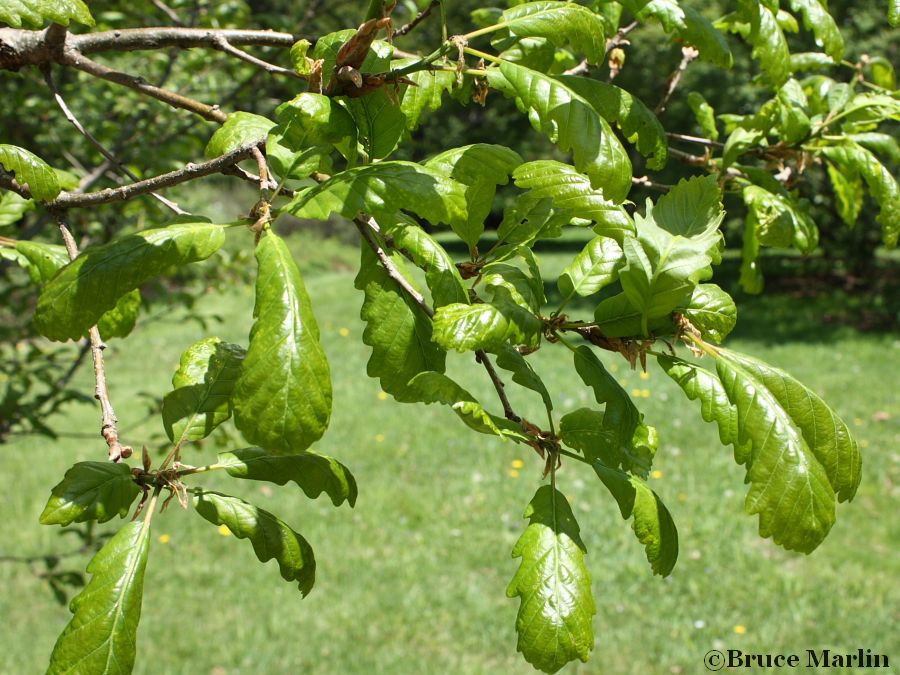 Sessile Oak is a deciduous tree growing 40 m. Leaves are 7-14 cm long and 4-8 cm broad, evenly lobed with 5 to 8 lobes on each side, and a 1-2 cm petiole. Acorn 2-3 cm long and 1-2 cm broad, maturing in about 6 months. Sessile and English, or pedunculate oak (Quercus robur) hybridize naturally with each other, producing trees of intermediate characteristics, and this can make it difficult to accurately identify a tree to the species level.

USDA hardiness zones: 6B through 8. Height: to 40m / Spread: 10 to 15 meters. Crown uniformity: irregular outline or silhouette. Crown shape: round / Crown density: moderate. Growth rate: medium / Texture: medium [1]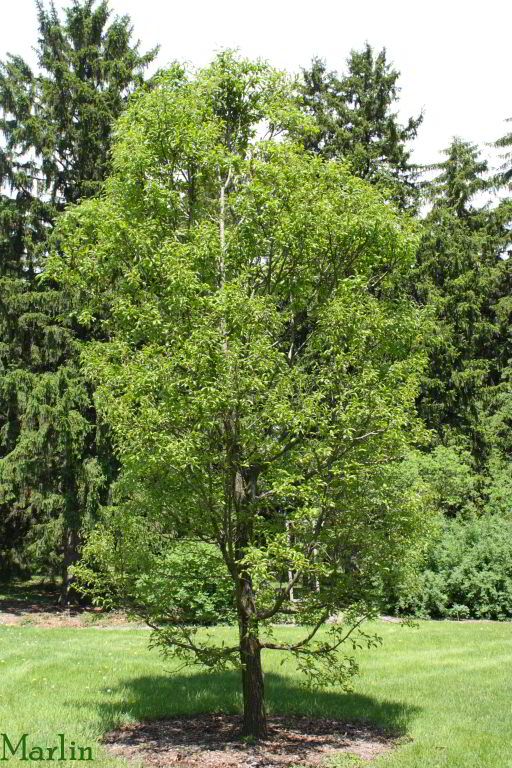 Durmast Oak, from seed, is 21 years old. [2]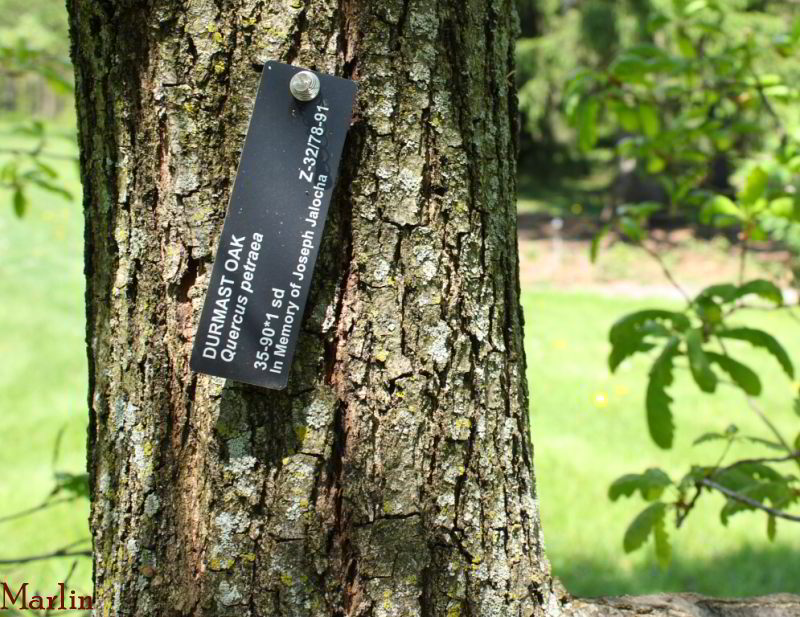 References
Edward F. Gilman and Dennis G. Watson, USDA, NFS Fact Sheet ST-554, Durmast oak
Durmast Oak – Quercus petraea, Morton Arboretum acc.35-90-1, photos by Bruce Marlin