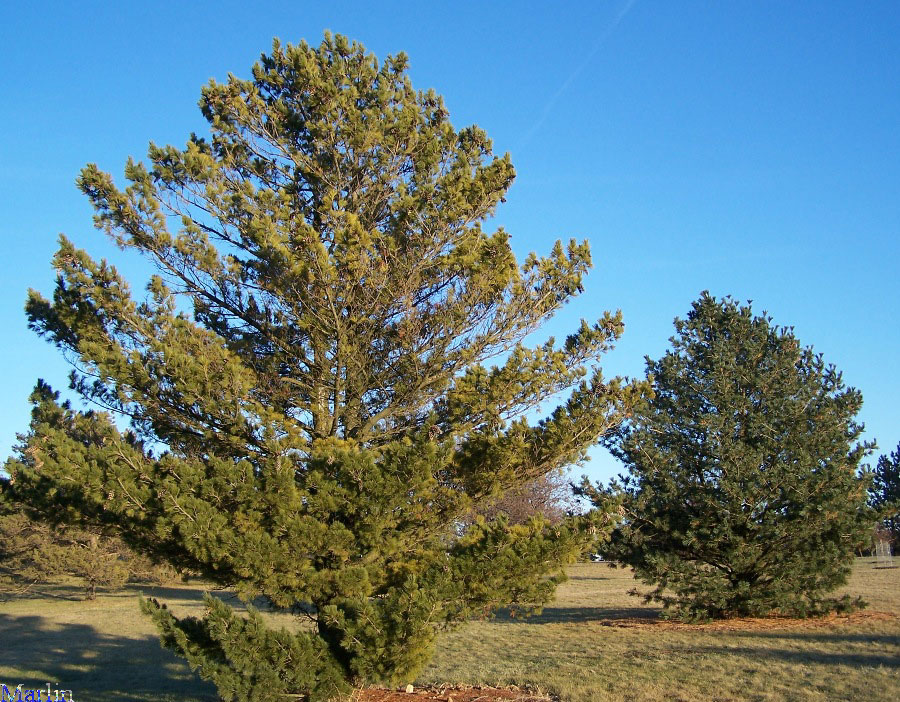 Common names: Balkan pine, Macedonian pine, pin de Macédoine (French), pin des Balkans, rumelische Kiefer
Balkan Pine grows in a relatively compact pyramidal form, and its outstanding long needle and huge cones add winter interest, making for a good screen, ornamental, or specimen planting in all types of landscapes. Sometimes used in Bonsai.
Leaf: 3 to 4" straight, stiff, dark green needles in bundles of 5; dark green on top and grayish green on underside. 3 to 6" cylindrical cones; single or cluster of 3 to 4.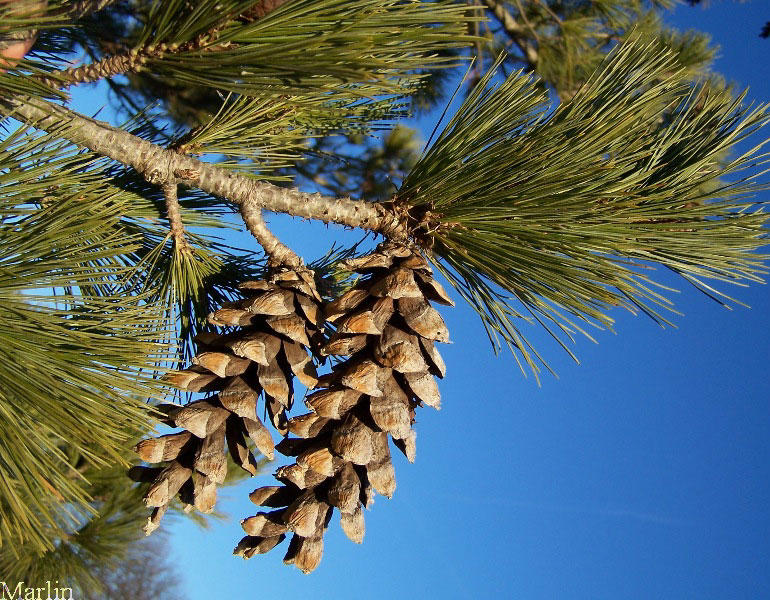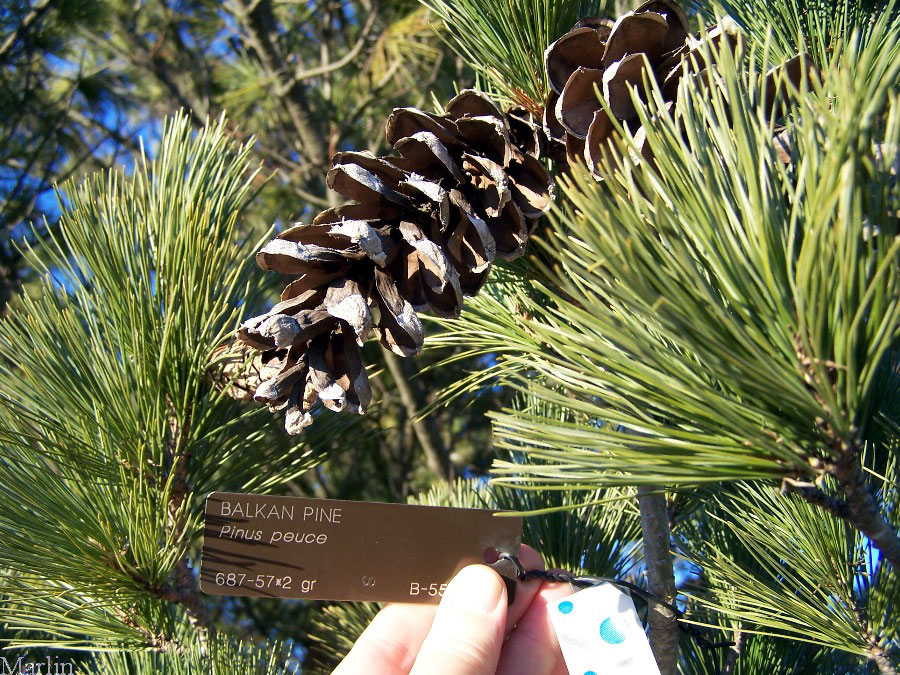 Tree Encyclopedia | Tree Index
Trees live longer than any other organism on earth. Trees commonly live more than 1,000 years, and many grow considerably older. Trees have been living on Earth for more than 370 million years, and today can be found almost everywhere from the Arctic Circle to the Sahara Desert. Explore over 2,000 large format pictures of trees in more than 400 species. Family Pinaceae: Pine, Cedar, Spruce, and Fir