Identification: similar in form to Acrididae, usually associated with wet areas. Less than 20 mm length, often smaller. Pronotum is highly elongated, tapered, and usually covers abdomen tegmina. Forewings are small, padlike, sometimes absent, may be exposed or covered by pronotum. Front and middle tarsi with 2 segments, hind tarsi with 3 segments.
A single species can have short-winged and long-winged forms, or lack wings altogether–these forms may appear quite different. Auditory and stridulatory organs absent. Coloration and pattern, even within a single species, are variable. Often strongly sexually dimorphic, both in size (females usually larger) and in coloration. Some specimens appear green due to an external growth of algae. [1]
This specimen was photographed in early spring, about 3 feet from a pond in Warrenville, Illinois. It was not particulary wary, as I was able to position it a bit with a leaf before it finally, energetically sprang away. Ambient temperature was only about 50 degrees.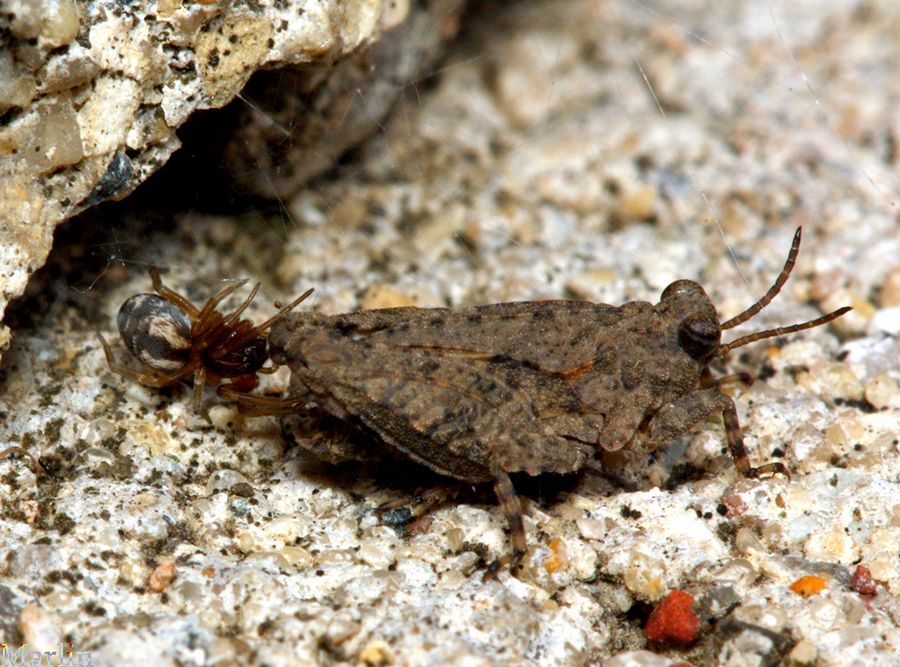 At one point, a tiny spider attacked, but the hopper was unconcerned and simply walked away
There are more than 20,000 species in the order Orthoptera. These diverse insects are found worldwide, although their numbers are concentrated in the tropics. They vary in size from less than 5mm to monster-big grasshoppers over 4 inches long, with 10-inch wingspans. Orthopterans are some of the most common insects in many landscapes, and the order includes some of the most destructive agricultural pests in the locusts and katydids. Most eat plants, but some species are omnivorous.
Females typically lay clutches of eggs either in the ground or on vegetation. Grasshoppers, crickets and katydids are all well-known for their jumping ability as well as the singing performed by the males (females are generally silent.) Grasshoppers are almost all active in the daytime, but crickets are nocturnal. Katydids are thought to be nocturnal, but I see an awful lot of them out and about when the sun is shining. There are few places on earth where the calls of these intriguing insects are not heard nearly constantly during the warm months.
The first fossil records of the order appear in the upper Carboniferous, or Pennsylvanian era, 310 – 290 million years ago.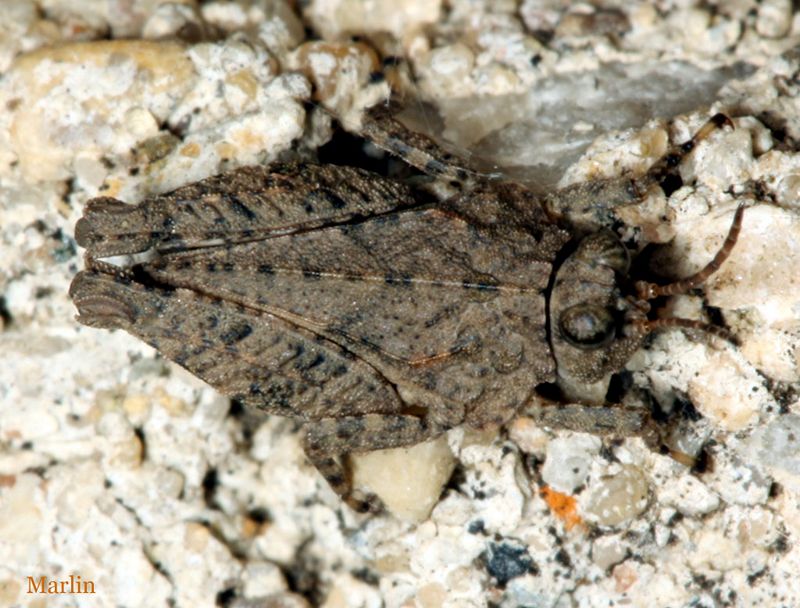 A tough, armored exoskeleton covers all close-fitting body parts, offering little opportunity for predator attack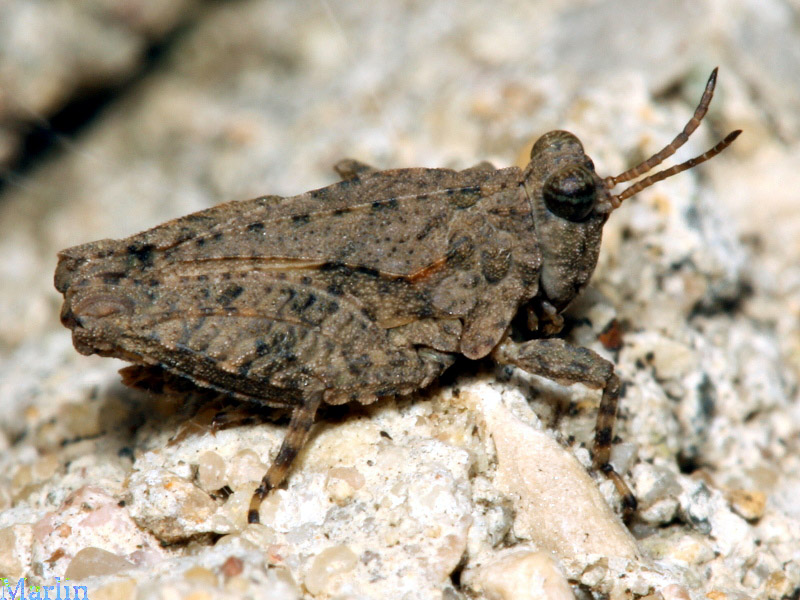 The pygmy grasshoppers, Orthoptera family Tetrigidae, can be recognized by their long pronotum, which extends far back over the abdomen, ending in a point. These grasshoppers are all less than 20mm long. Most are brown, and a few species have long functional flying wings. Females are larger than males. Adults and nymphs feed on algae and other organic material in wet soil.