Clover Looper – Caenurgina crassiuscula
Family Noctuidae (Owlet Moths — Hodges #s 8322 – 11233)  Live adult moths photographed at Winfield, DuPage County Ilinois.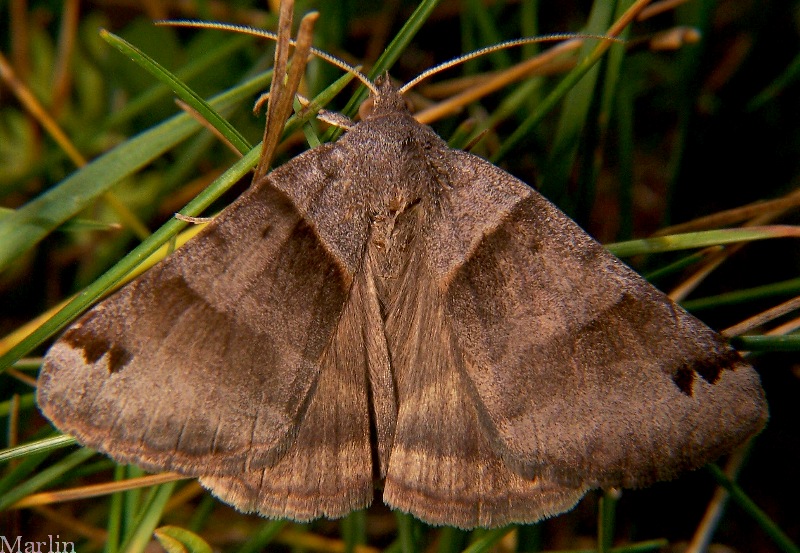 Forewing light brown; female with two contrasting darker bars on wing, male with bars not contrasting in color but bars outlined in a darker color. Larvae feed on clover, alfalfa, grasses, and ragweed. There are two or three generations a year.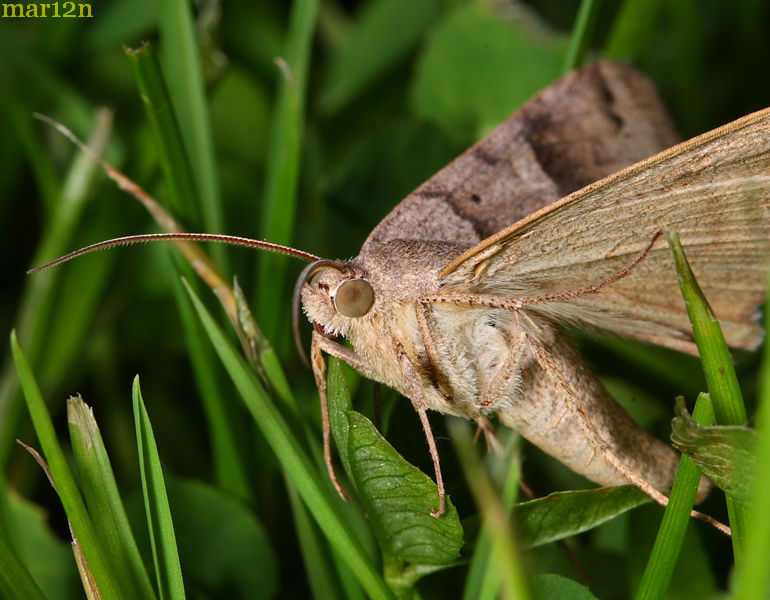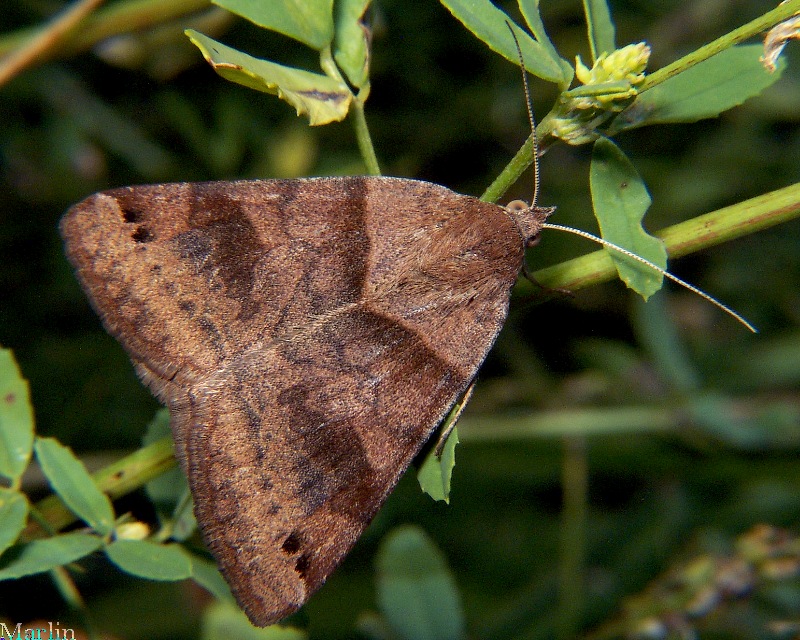 Insects & Spiders | Butterflies Main | Moths | Moths Index | Skippers | Butterflies Index