Chicago's Water Tower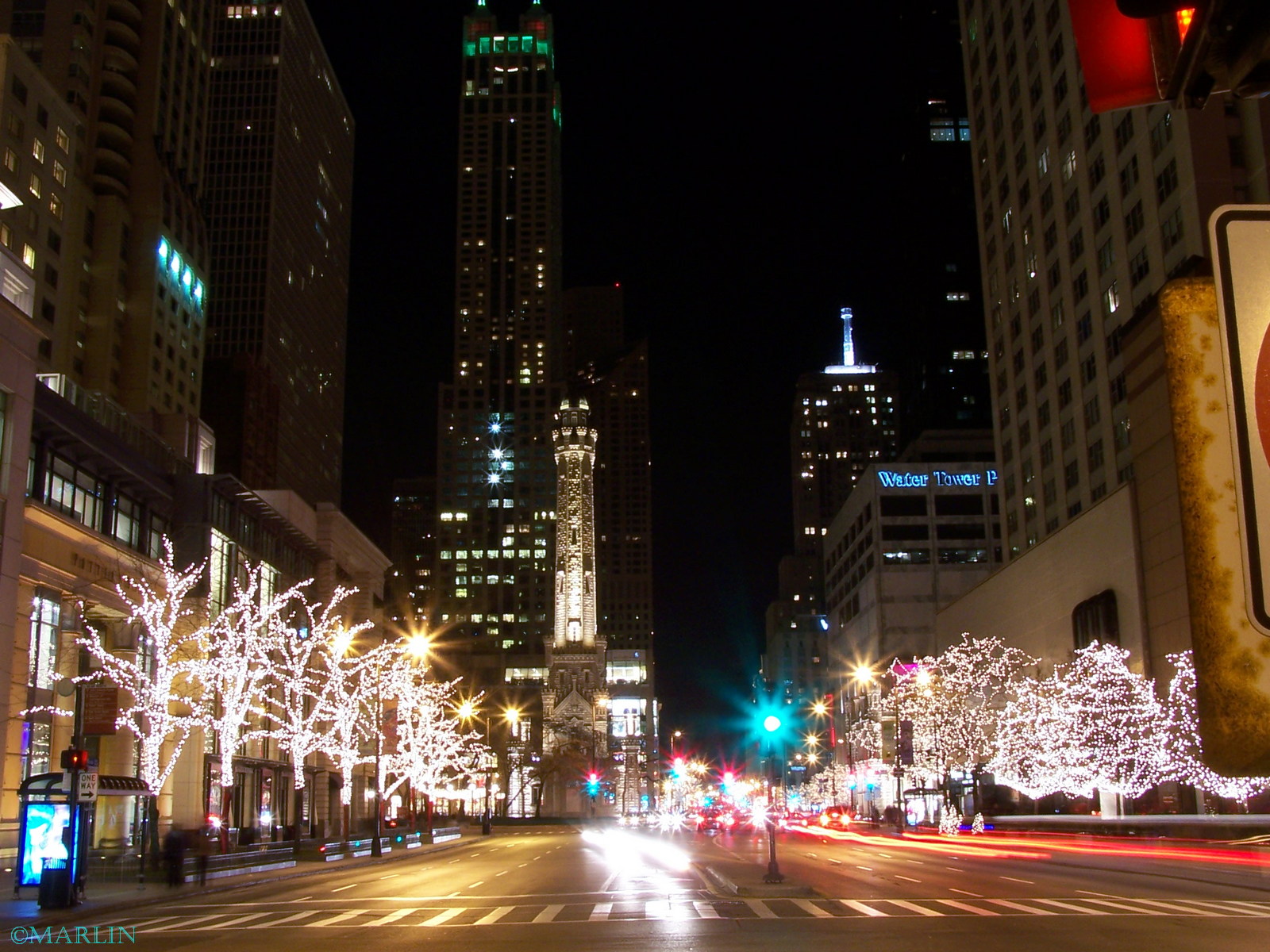 The former Playboy Building, originally Palmolive Building, is visible just above the blue Water Tower Place sign.
In 1930, an aircraft beacon named after Aviator Charles Lindbergh was added to the top of the Palmolive Building. At the time, its carbon-arc lamp was said to be the brightest in the world at 2,000,000 candle-power. It could be seen from the surface of the lake from 30 miles away, and by various reports could be seen by pilots up to 300 miles away.
In 1940, the beacon was turned off after fears it could be used in navigation by enemy air forces seeking to attack Chicago. It was relit in 1944.  In 1968, after completion of the John Hancock center, the lamp was modified with metal shields to prevent its light from entering the apartments and businesses therein. However, repeated complaints forced the cessation of operations in 1981. Several attempts to relight the lamp had proven fruitless, and in 2007, the lamp was replaced by a much weaker light that sweeps only a partial arc over the lake.
Looking north Along the Magnificent Mile. The Chicago Water Tower and its associated pumping station across Michigan Avenue to the east were built in 1869 of limestone blocks quarried at Joliet, Illinois. The tower is 154 feet tall, built to hide a 138-foot standpipe used to equalize water pressure. The standpipe quickly became obsolete and was removed in 1911. These two buildings were among the few to survive the great Chicago Fire of 1871.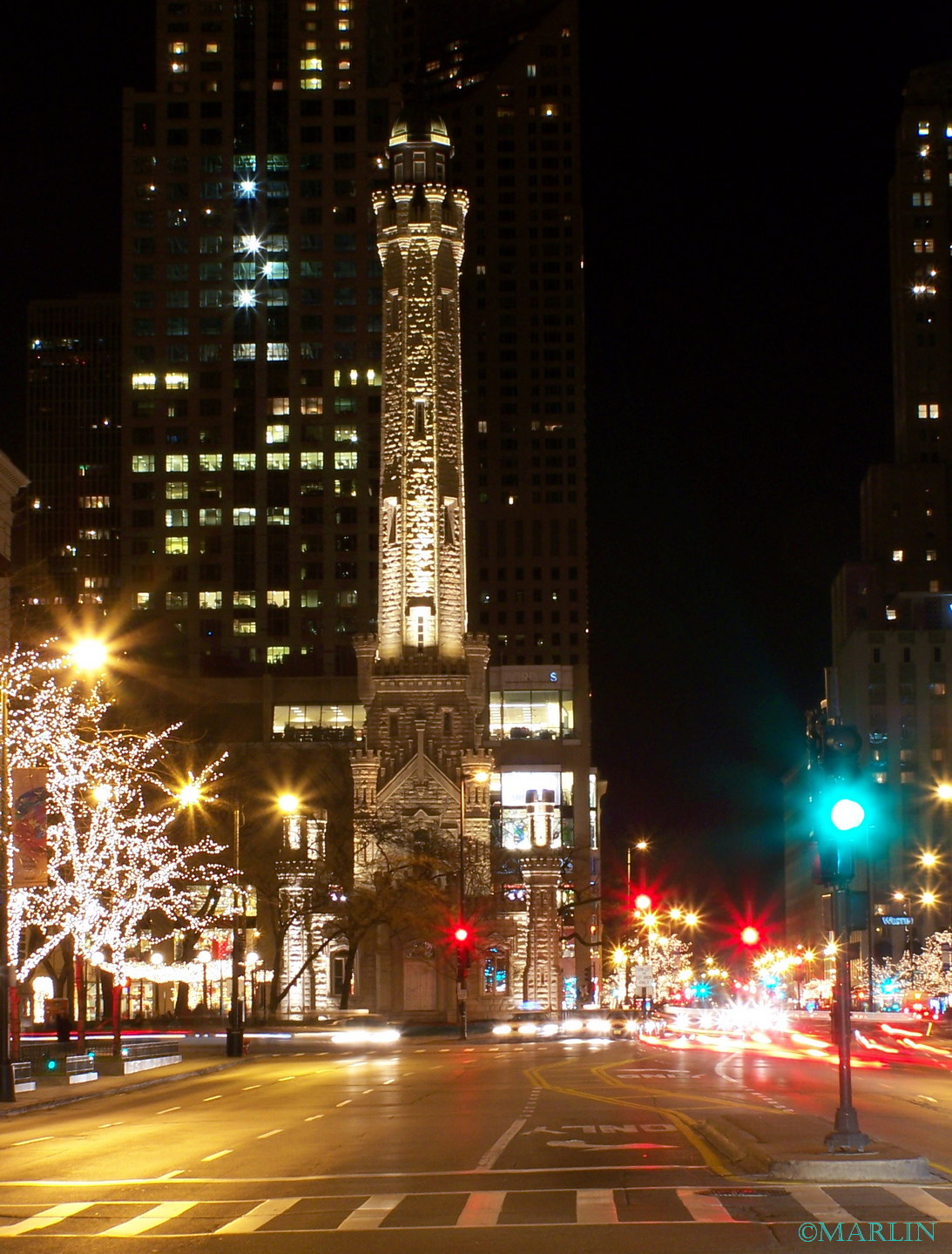 The buildings were designed in a castellated, Gothic style and were once described by famous author and satirist Oscar Wilde as a "monstrosity with pepper boxes stuck all over it." Nevertheless, the tower has come to represent the resilient spirit of the Chicago pioneers and continues to stand as a symbol of the Great City of Chicago. In May of 1969, during its centennial, the Chicago Water Tower was selected by the American Water Works Association to be the first American Water Landmark.
Chicago Attractions | Picasso Sculpture | Chicago Water Tower | Adler Planetarium