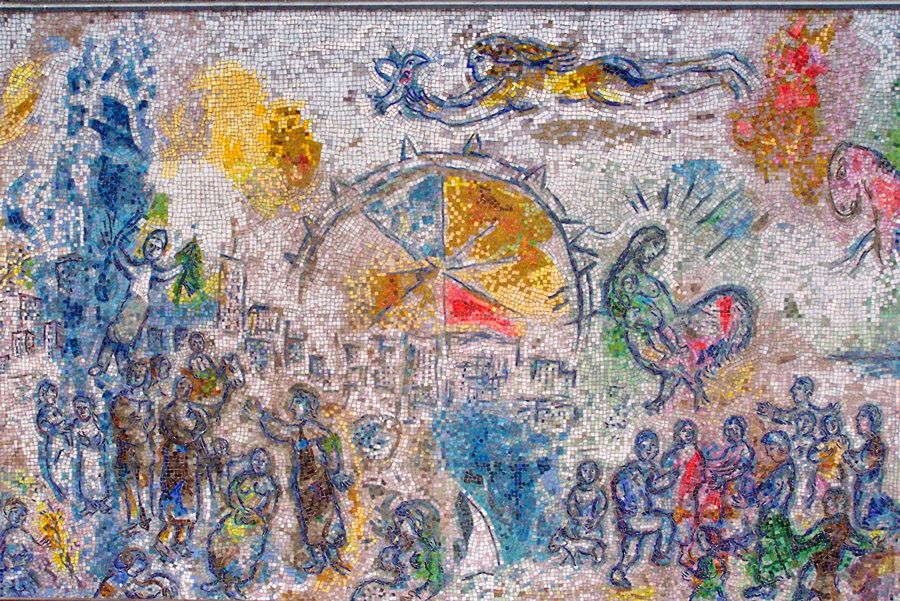 The glass and stone mosaic is signed in two places. Copyright for the mosaic resides with the artist.
The mosaic is a rectangular box 70 feet long by 14 feet high by 10 feet wide.
The images below are thumbnails, please select caption for higher resolution.


Panorama, looking east (4507 X 920 1.43 Mb)


Panorama, looking west (5100 X 954 1.93 Mb)
The design, which wraps around all four sides of the rectangle, was a gift to the city by the artist.
The construction was privately funded. The glass and stone used came from Italy, France, Norway, Belgium, and Israel.
Chagall was present when the mosaic was dedicated in September 1974.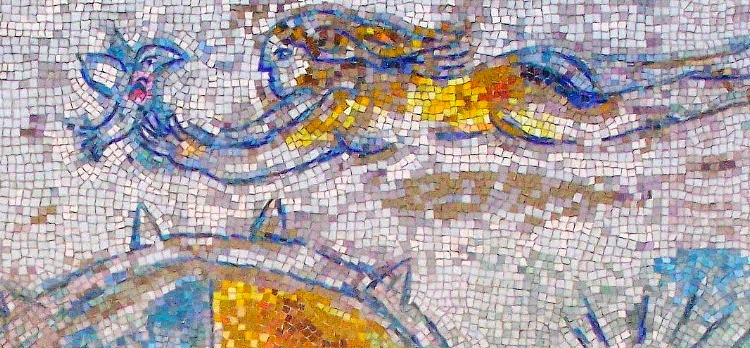 Detail: The Arrival of Spring