Chicago's Chagall Mosaic, "The Four Seasons" (Les Quatres Saisons)
Artist: Marc Chagall
Unveiled September 27, 1974 at First National Plaza, Dearborn and Monroe Streets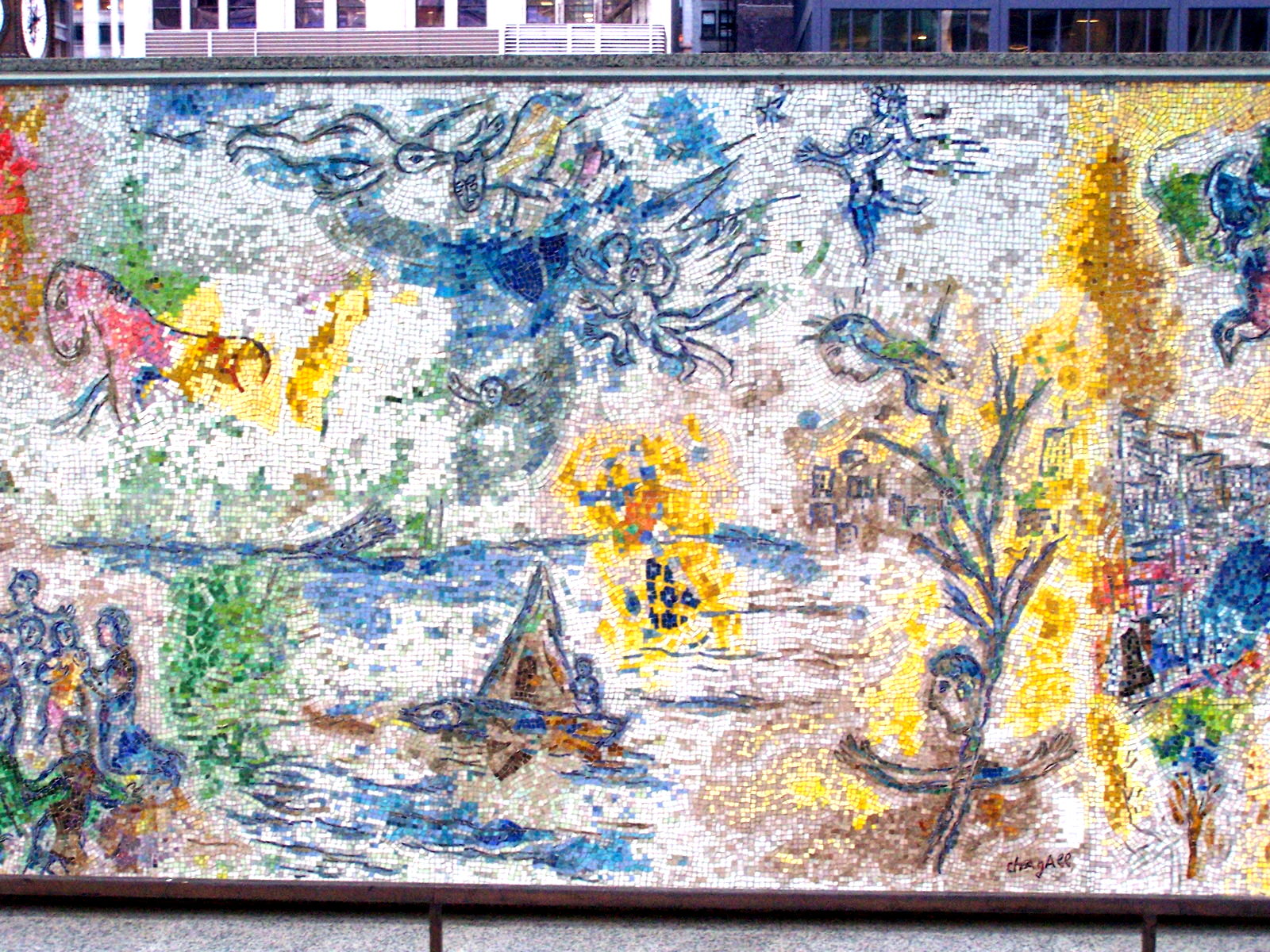 The glass and stone mosaic is signed in two places. Copyright for the mosaic resides with the artist.
The design, which wraps around all four sides of the rectangle, was a gift to the city by the artist.
The construction was privately funded. The glass and stone used came from Italy, France, Norway, Belgium, and Israel.
Chagall was present when the mosaic was dedicated in September 1974.
The mosaic is a rectangular box 70 feet long by 14 feet high by 10 feet wide.
I cannot believe I did these panoramas in 2006. I took individual shots with a Kodak digital camera, then stitched them together with some long-forgotten program. At that time, these were huge files at 5100 X 954 and even today (2022) on a 4K monitor they really hold up well, I think.