Chicago's Adler Planetarium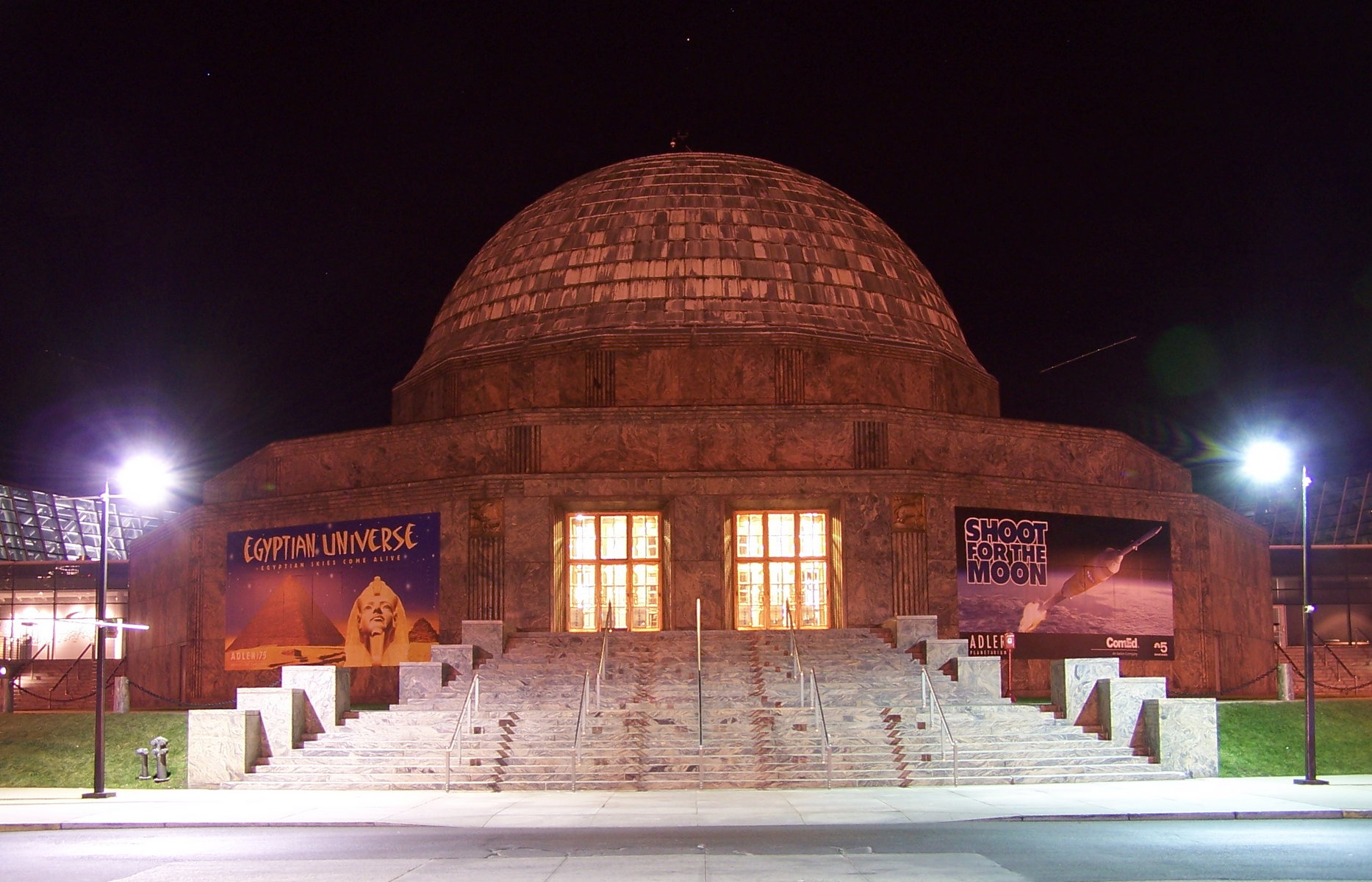 1300 South Lake Shore Drive Chicago, IL 60605-2403
(312) 322-7827
The Adler Planetarium & Astronomy Museum in Chicago, Illinois was the first planetarium built in the Western Hemisphere and is the oldest in existence today. It should be noted that "planetarium" is technically only the name for the machinery used to project images of the stars and planets on the inside of the building's dome-shaped auditorium ceiling.
Dedicated on May 10, 1930, declared a National Historic Landmark in 1987. The architect Ernest Grunsfeld was awarded the gold medal of the Chicago Chapter of the American Institute of Architects in 1931 for its design.  Located on Northerly Island, it is a part of Chicago's museum campus along with the Shedd Aquarium and the Field Museum of Natural History.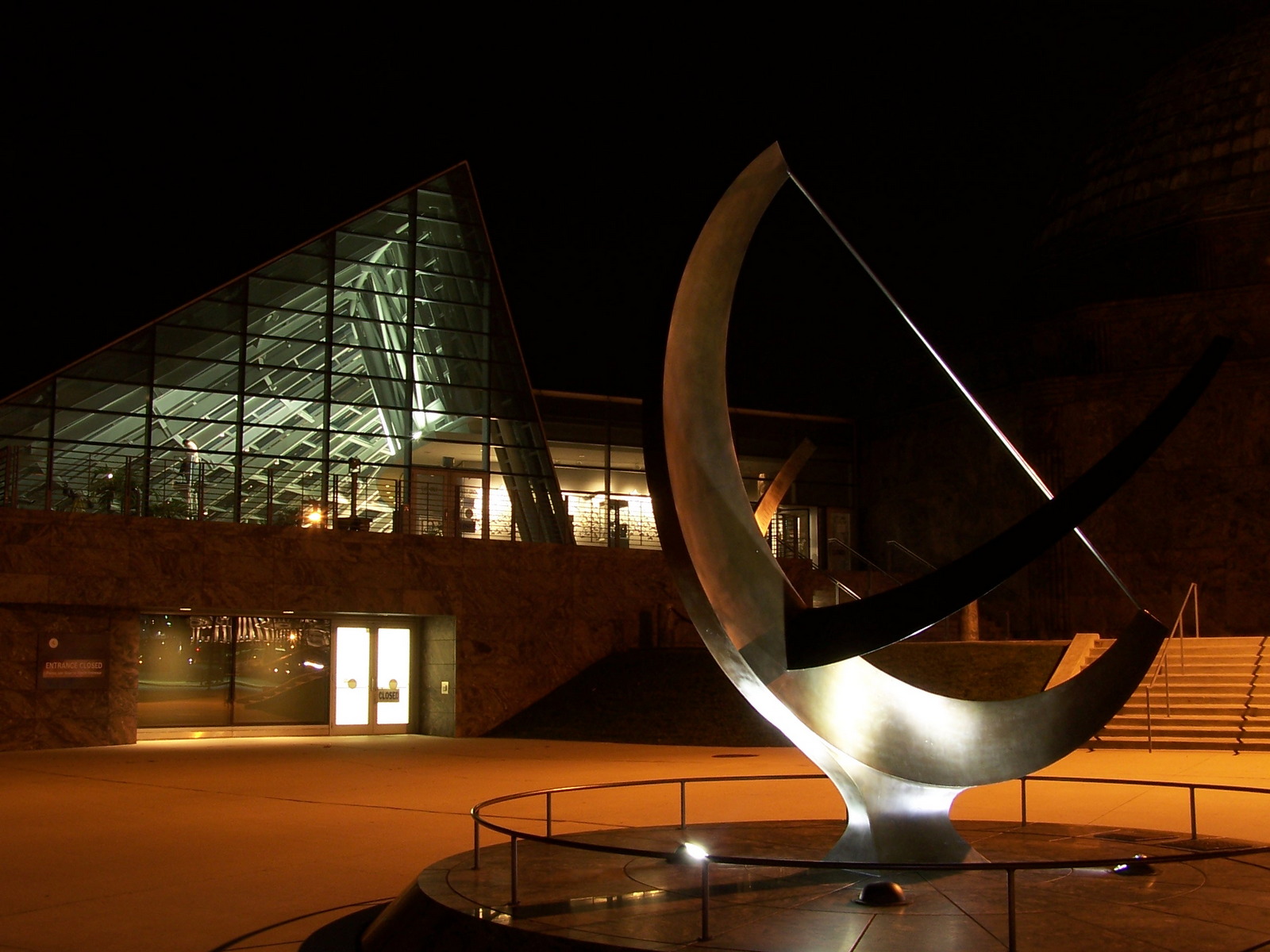 Man Enters the Cosmos Sundial Sculpture by Henry Moore
Chicago, Illinois – The Windy City
A modest set of modern-day photographs of the great City of Chicago.
Subjects include selected shots from points of interest in the suburbs as well.