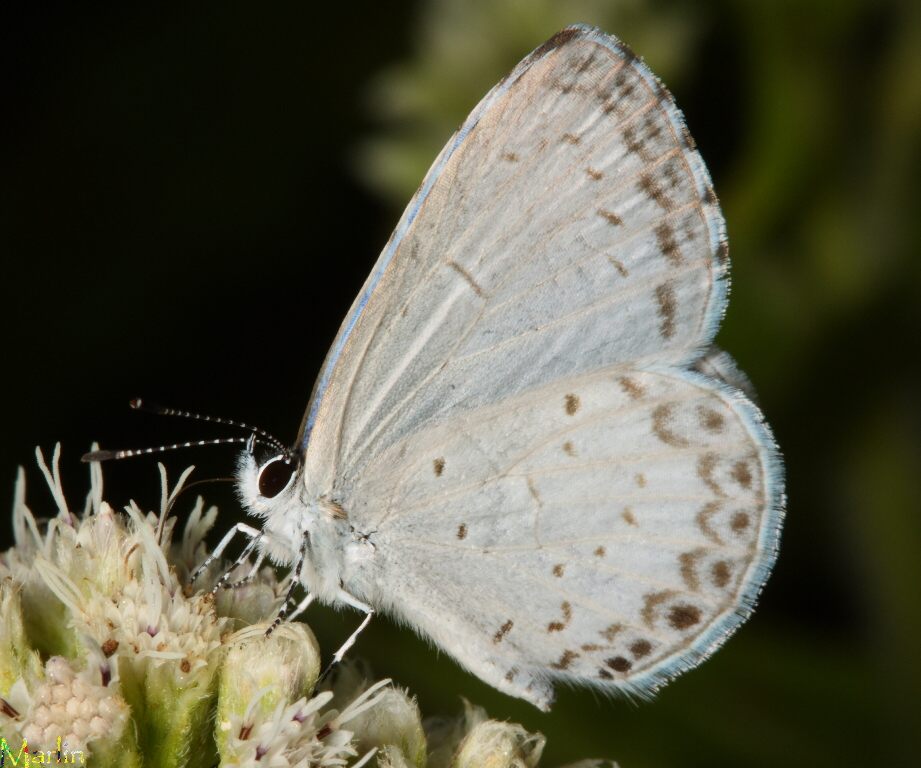 Live adult butterflies photographed in the wild at Science Lake, Allegany State Park, New York
This butterfly is part of what has been called the "Spring Azure Complex" – that is, several species of butterflies so closely related and similar in appearance that even experts have trouble telling them apart. They are variously known as Spring Azure, Summer Azure, Hops Azure and Holly Azure, et al. Until recently, all North American azures were thought of as one wildly variable species, and their classification is still being studied. It has been suggested that the layman simply enjoy these butterflies as azures and leave it at that.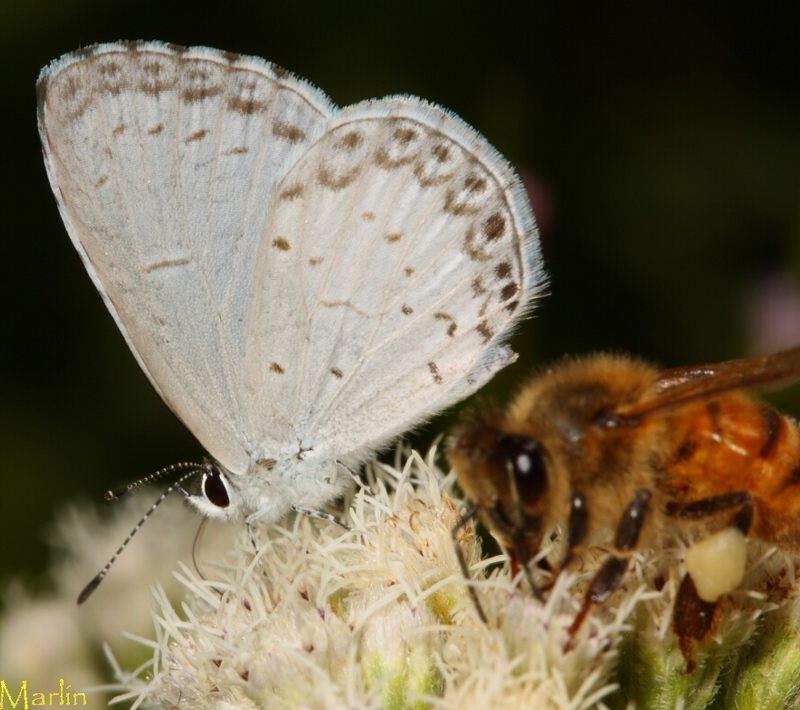 Identification: Upperside of male powdery blue often with ill-defined white patch on hindwing. Female with much white scaling on both forewings and hindwings. Underside of hindwing pale gray or white with black dots and submarginal dark zigzag line.

Life history: Caterpillars eat flowers, Adults flower nectar.. chrysalides overwinter until late spring or summer.

Flight: One flight from June to October. Wing span: 15/16 – 1-1/8 inches (2.4 – 2.9 cm).
Caterpillar hosts: dogwood, New Jersey Tea, and other plants.
Habitat: Watercourses, forest edges, weedy fields, flower gardens.

Range: Most of eastern and central United States as well as southern Canada. [1]