Paper Kite Butterfly – Idea leuconoe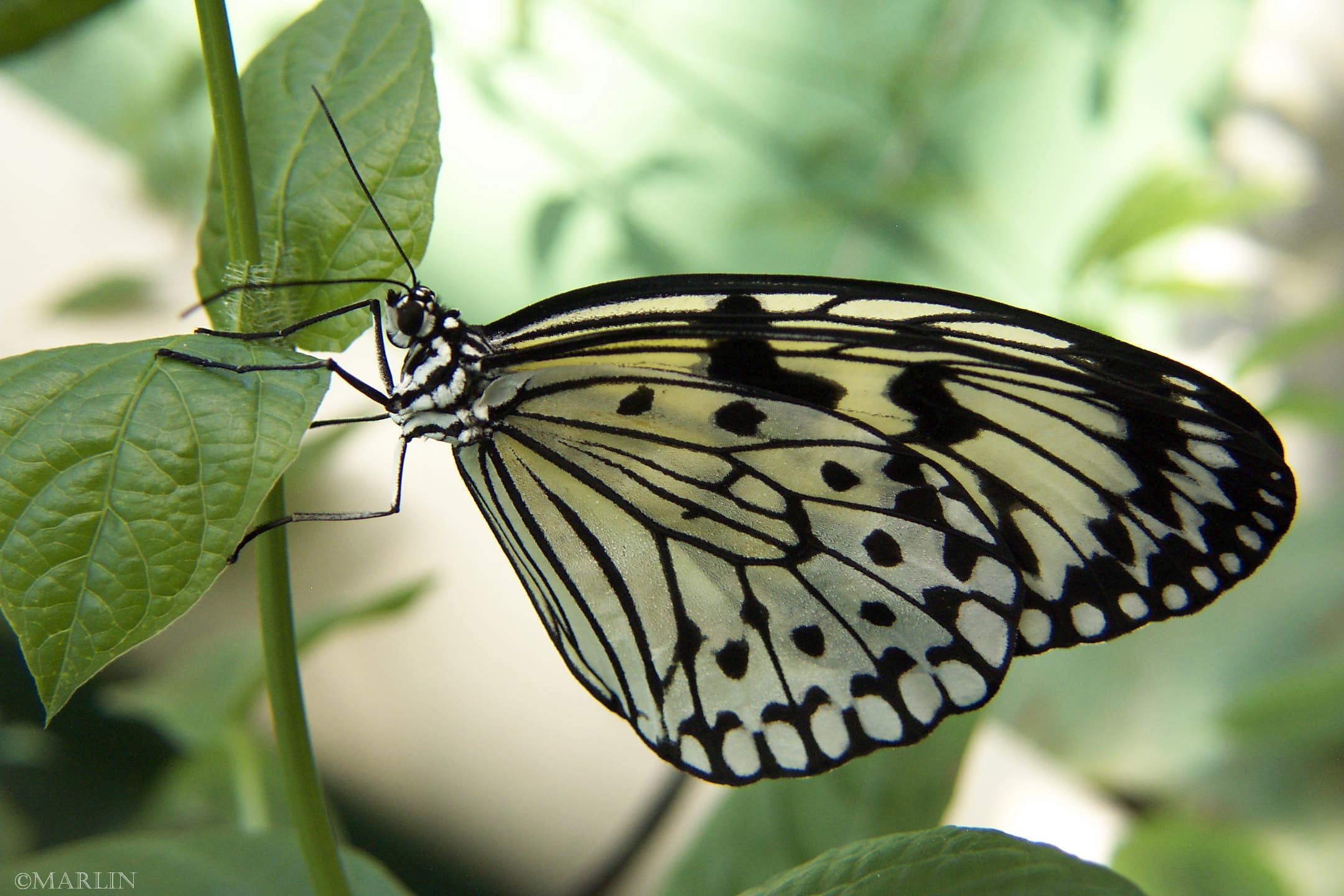 Captive live  butterflies photographed at the Peggy Notebaert Nature Museum, Chicago. Also commonly called Rice Paper Butterfly, Tree Nymph Butterfly. The paper kite is a butterfly found in the tropics with a wingspan of 55-65mm.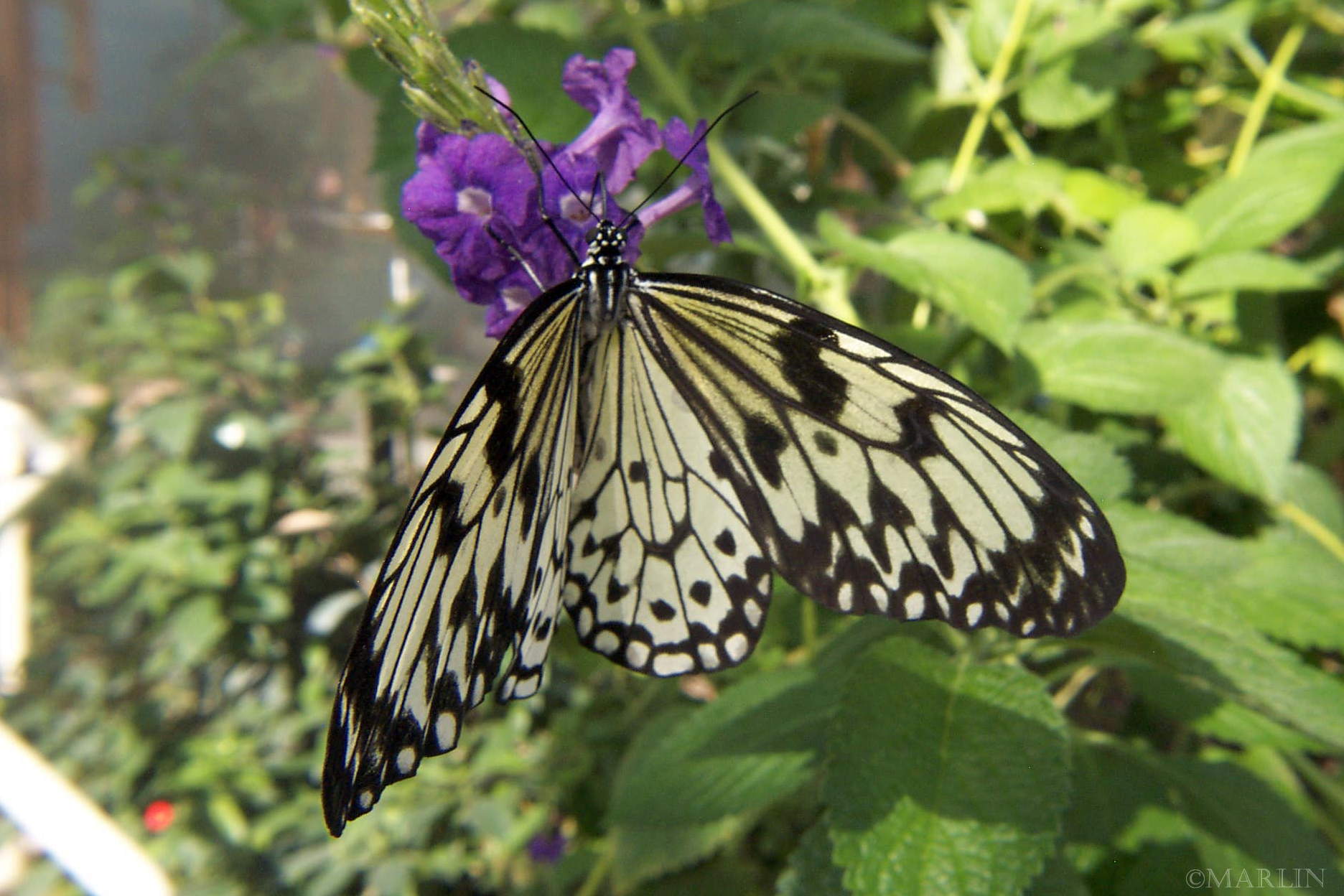 Order Lepidoptera, which contains both butterflies and moths, includes at least 125,000 known species including 12,000 in North America. Butterflies are revered for their brightly colored wings and pleasing association with fair weather and flowers.
Learn to identify many of the American Midwest's common species through descriptions and large diagnostic photos of live, wild specimens.
Butterfly Index | Moth Pictures | Moths Index | Skipper Butterflies