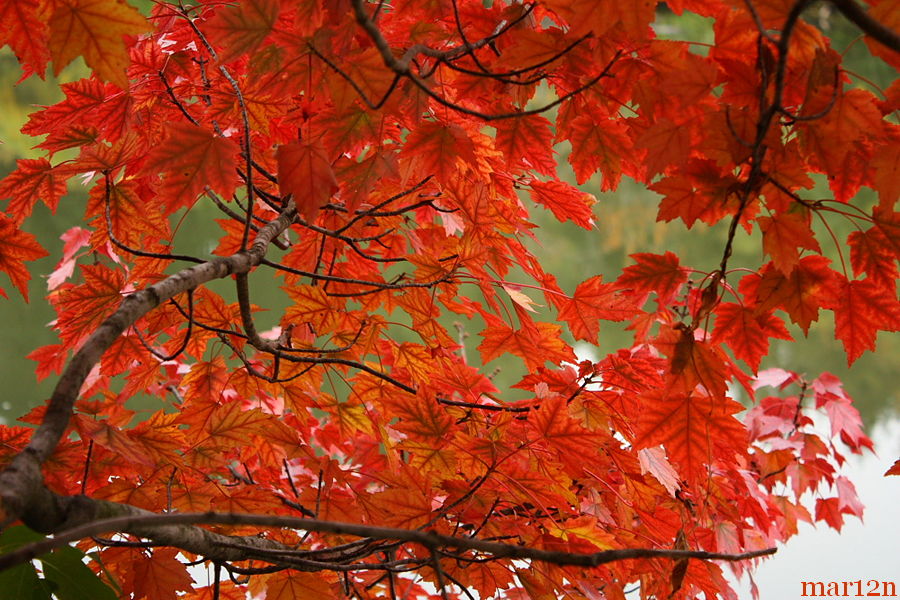 Autumn Flame Red Maple – Acer rubrum 'Autumn Flame'
Red Maple is considered one of the best trees for early fall color. This is a large deciduous tree that has pyramidal form when young, becoming more rounded with age. Glossy green leaves turn an extremely showy, brilliant orange-scarlet. Grows best in full sun, and faster than Norway or sugar maples – but slower than silver maple (a crappy tree, in my humble opinion).
The Red Sunset's leaves are shiny green above and pale green beneath, 3-5 lobed and 3-6" across. Species name of rubrum (meaning red) is everywhere in evidence: red flowers in dense clusters in late March to early April (before the leaves appear), red two-winged samaras, reddish stems and twigs. The Red Sunset is one of the best red maple cultivars available in commerce.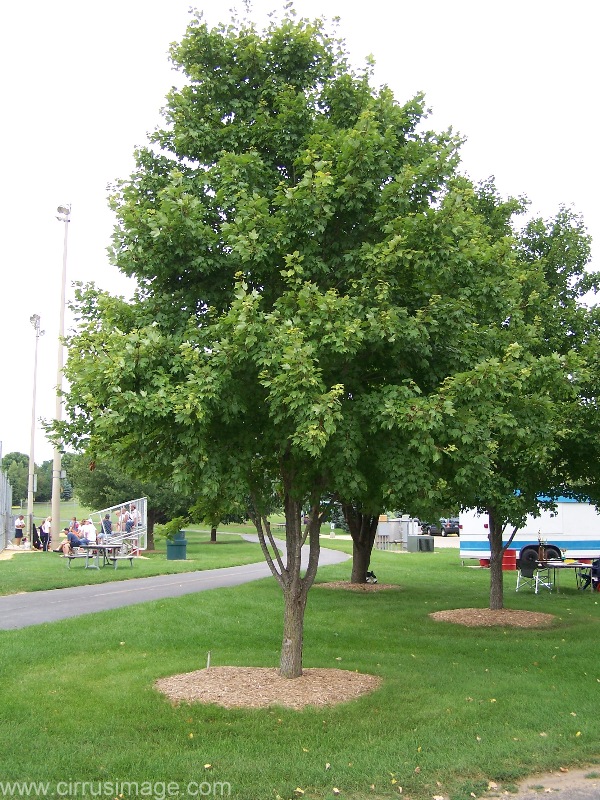 "Red Sunset" Red Maple

'Red Sunset' has strong wood and is a vigorous, fast-grower, reaching a height of 50 feet with a spread of 25 to 35 feet. Trees are often seen shorter in the southern part of its range unless located on a wet site. This tree is preferred over silver maple or box elder when a fast-growing maple is needed, and will take on a pyramidal or oval silhouette. The newly merging red flowers and fruits signal that spring has come. They appear in December and January in Florida, later in the northern part of its range. Leaves retain an attractive high gloss throughout the growing season. The seeds of 'Red Sunset' red maple are quite popular with squirrels and birds (and

box elder bugs

).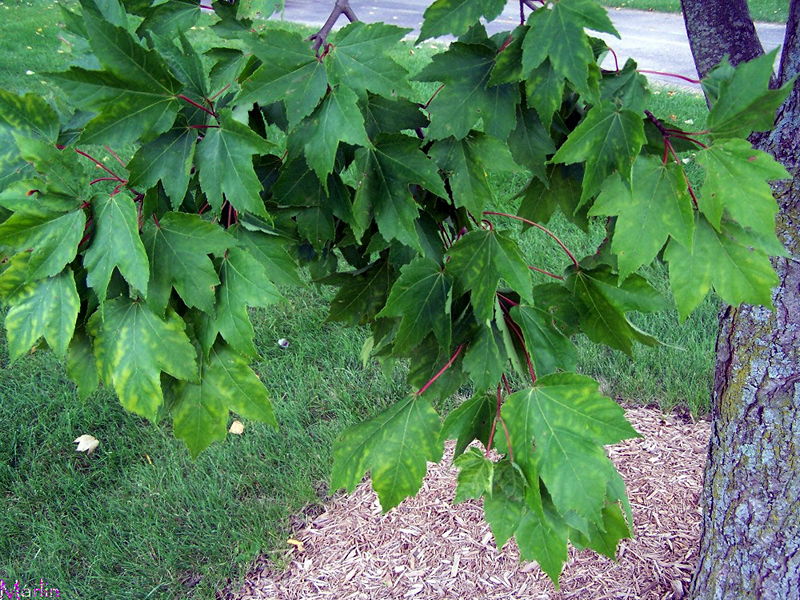 Deep-green, glossy leaves round out this outstanding shade tree's credentials
Family Aceraceae – Maples

Explore over 2,000 large format pictures of trees in more than 400 species. Our extensive catalog includes a large number of flowering fruit trees – over 40 varieties. Find extensive descriptions and landscape planning information.

Tree Encyclopedia | Tree Index