Globe Norway Maple / Family Aceraceae
Acer platanoides 'Globosum'
Norway Maple is considered an invasive species in North America. USDA zones: 3B through 7

Custom Search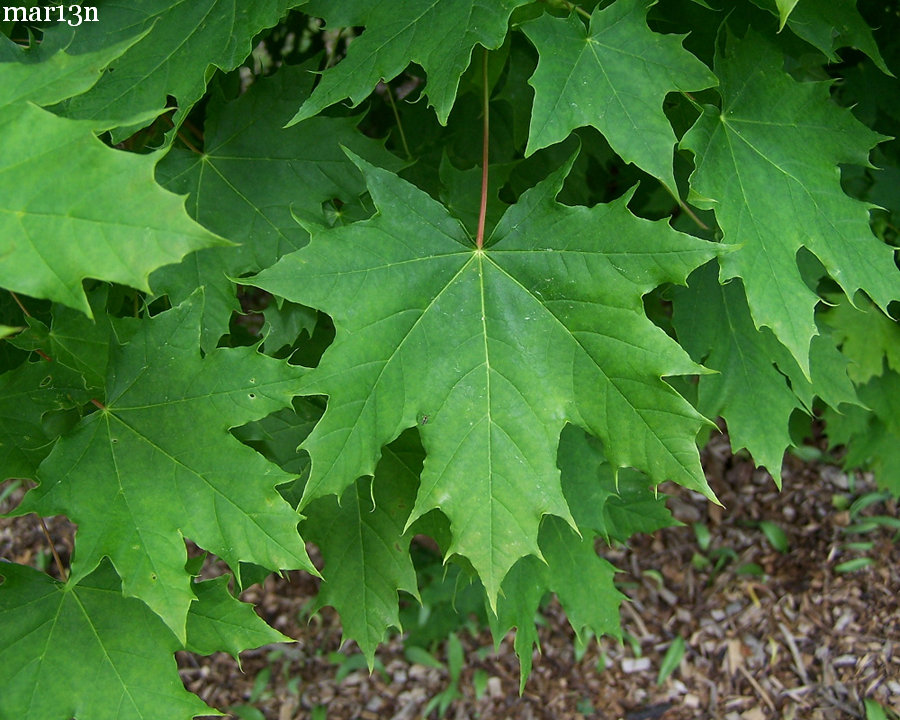 Norway maple is native to Central Europe and the south of Scandinavia, eastwards into Russia and south to northern Turkey. This cultivar has been bred to provide an interesting, compact maple specimen for the smaller landscape or tight places under power lines or other overhead obstructions. Globe Norway can grow to 15 feet with a spread of nearly 20, projecting a very formal shape with a dense canopy. A slow-growing but long-lived tree to 70 years, the invasive potential cannot be overstated.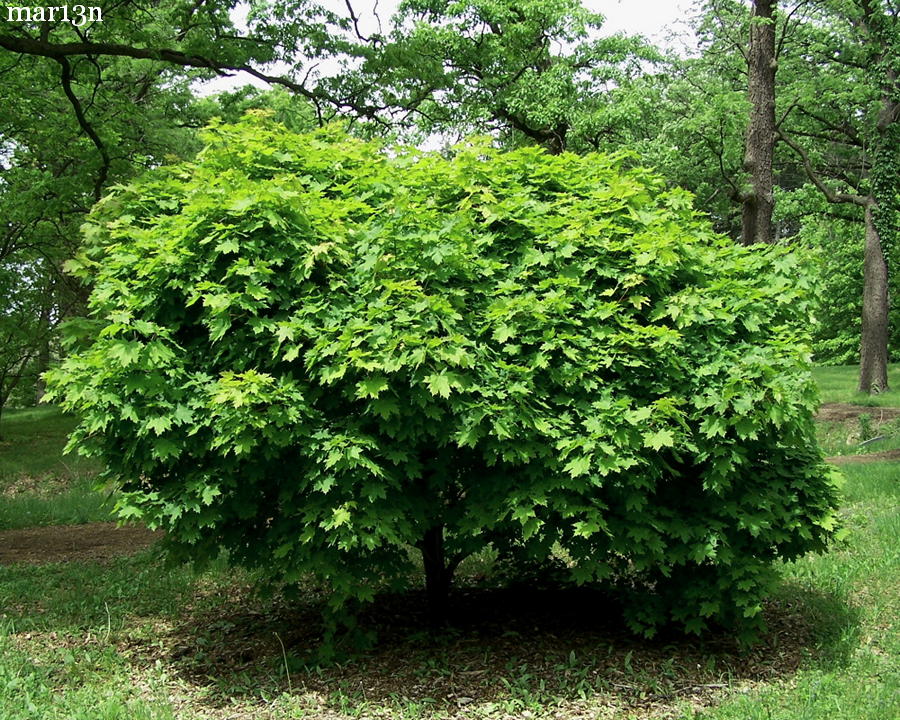 Norway maple is a profligate seed producer and can escape captivity and play hell with native sugar maple populations in North America. It is for this reason the Norway is being phased out of cultivation at many nurseries. However, this tree is popular as a shade and street tree in Europe.