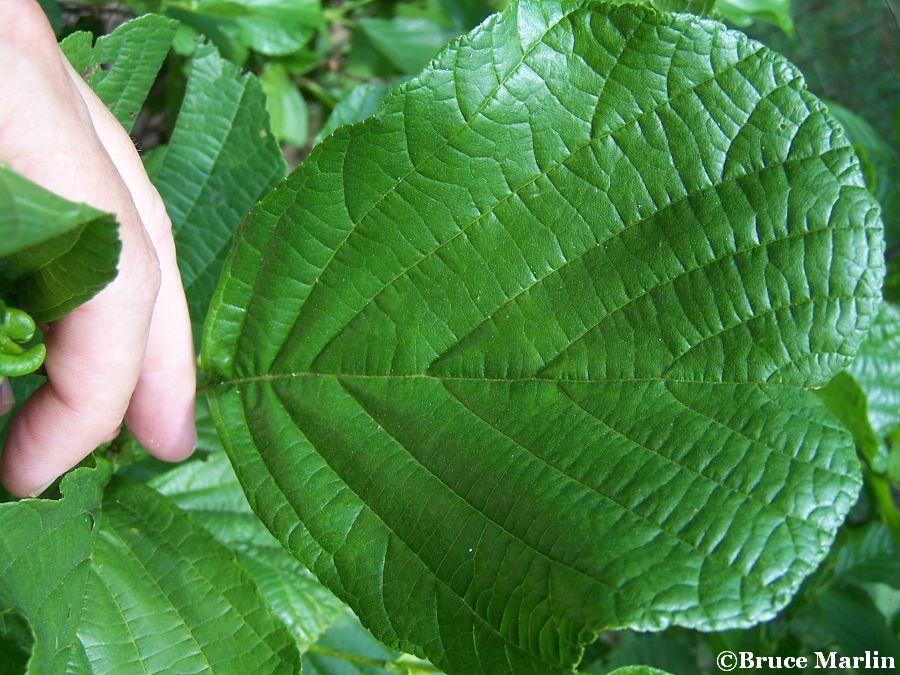 Manchurian alder leaflet
Native to Manchuria, Northeastern Asia, and central Asia in mountains. Hardiness Zones: 5-9
Site Requirements: Sun to partial shade; range of soil types including wet and infertile soil
Form: Rounded oval crown / Height: 40 to 60' / Leaf: Olive green leaves; yellow tan fall color
Flower/Fruit: Yellow brown to red brown catkins (male flowers); female flowers on purplish brown strobili which persist until winter. Tolerates hot summer; tough adoptable plant; tolerates short term flooding; flower and fruiting best in full sun.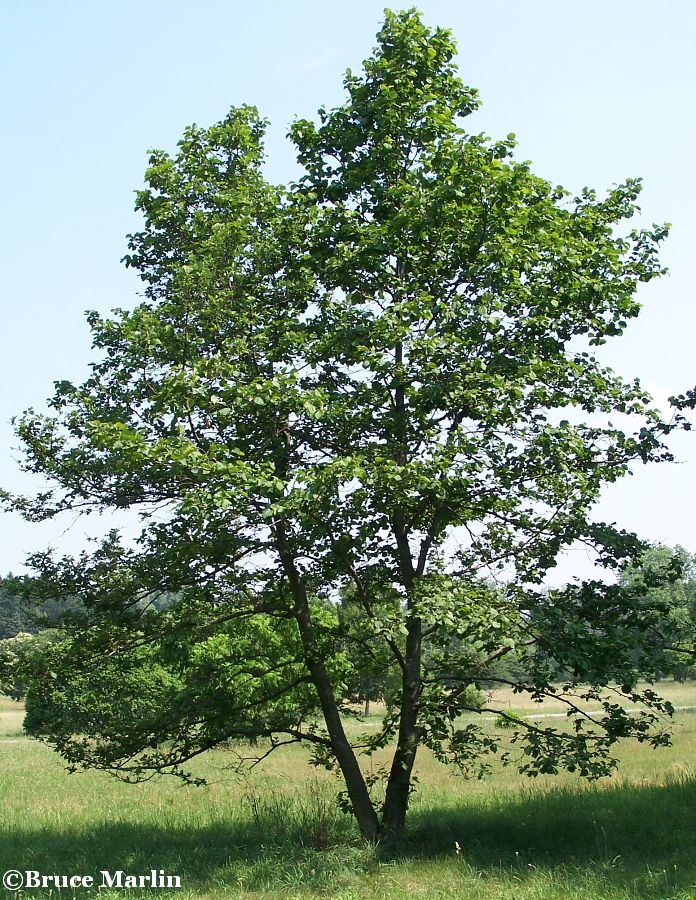 This Manchurian Alder was started from seed 23 years ago.
Alders are monoecious, that is, they have both sexes present on the same plant. Long, hanging male catkins are produced in the early winter then release pollen the following spring.
Below: male catkins and female strobiles.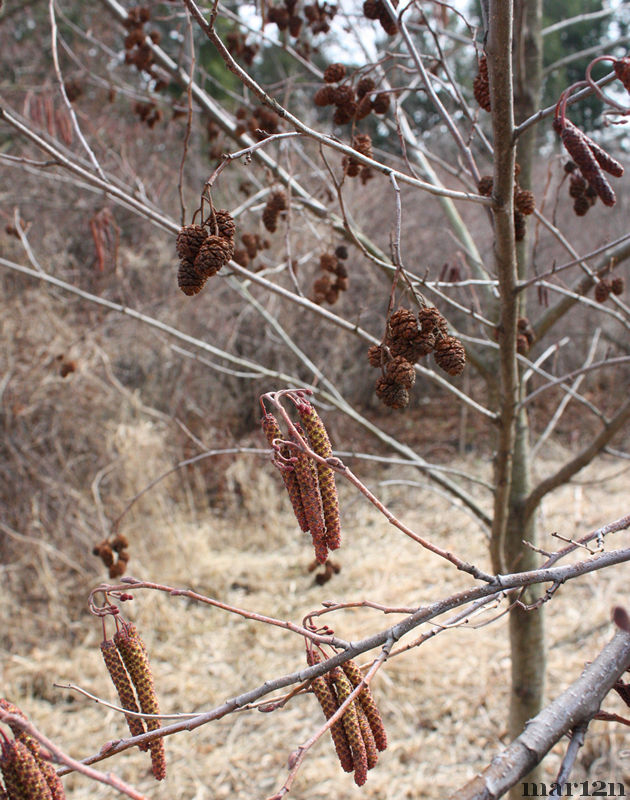 Tiny female catkins appear at the shoot tips in early spring. These female catkins ripen to form green, woody conelets that after fertilization ripen into open cone-like structures called strobiles, from which the seeds are released.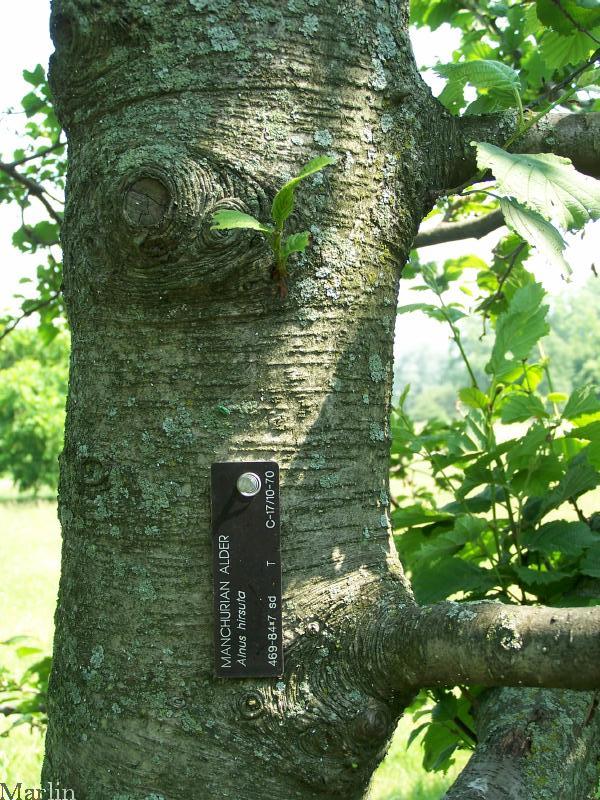 Family Betulaceae – Alder, Birch, Hornbeam
The birches have long been popular ornamental trees in North America, chiefly in the northern United States and Canada. Our specimens include river birch, Dahurian birch, paper birch, Arctic birch, Manchurian birch, Manchurian alder, downy birch, Japanese white birch, and 10 other species.
Tree Encyclopedia | Trees Index | Elms & Zelkovas | Birch Index