Tortricid Moth – Epiblema Species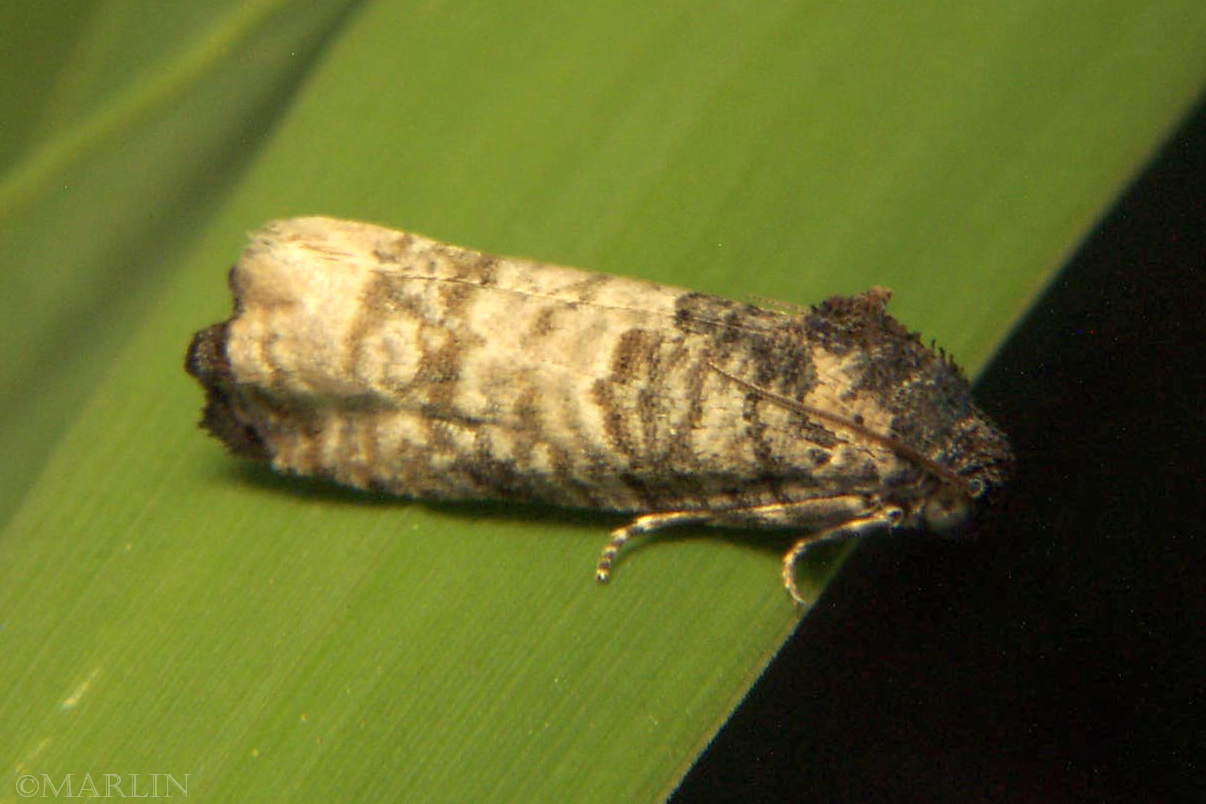 Family Tortricidae — commonly called tortrix moths, leaf rollers, leaf tiers, bell moths
Tortricidae is a large family of moths, with over 6,300 species described. Many of these are economically important pests. The typical resting posture is with the wings folded back producing a rather rounded profile. Tortricidae is considered to be the single most important family of (larval) insects that feed on apple, feeding on fruit, buds, leaves and shoots. In New York state, no less than 17 species of Tortricidae have gained pest status in regards to apple production.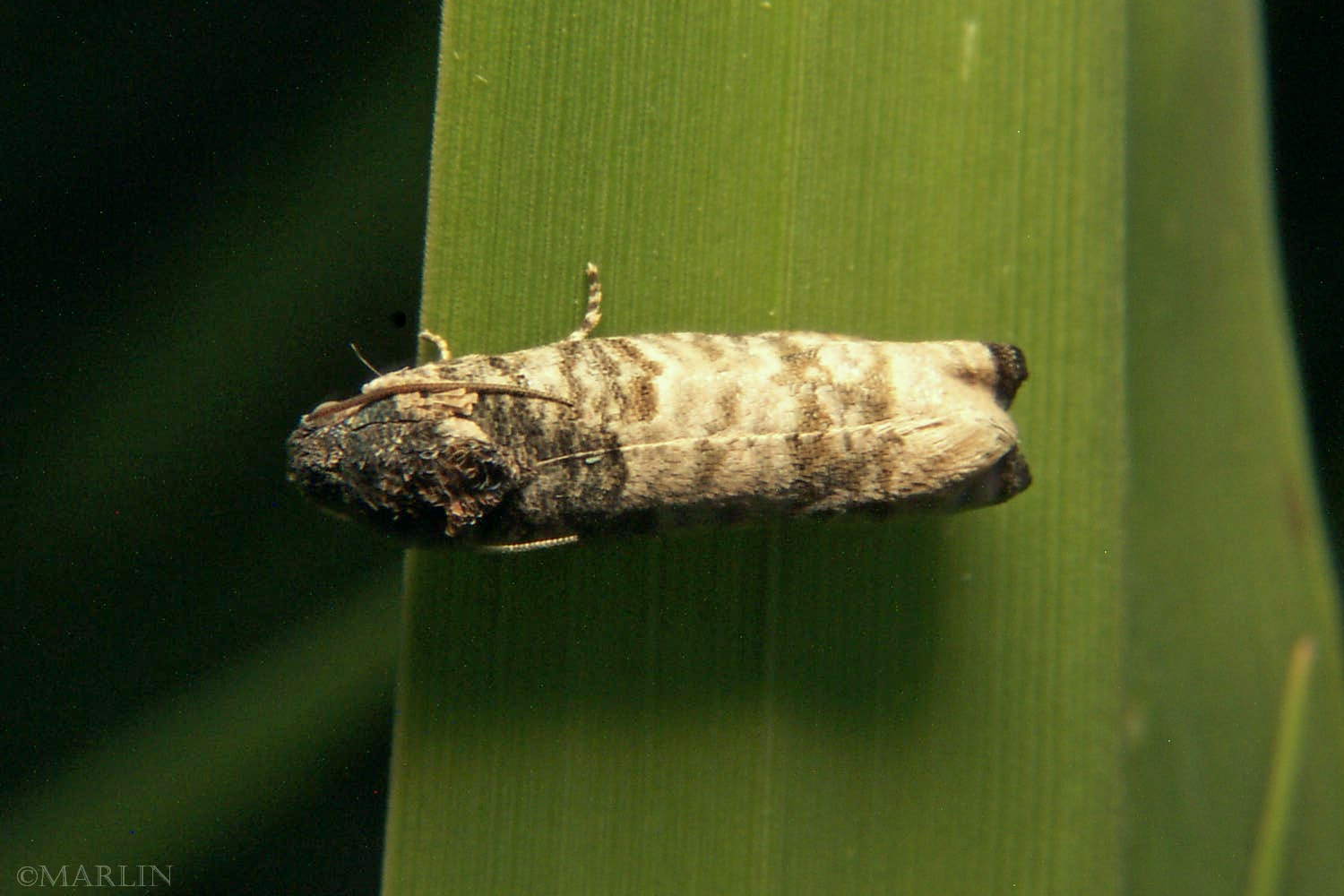 The Tortricidae are one of the largest families of the so-called micro-lepidoptera. Though worldwide in distribution, the family is more strongly represented in temperate and tropical upland regions then in the lowland tropics and probably reaches its greatest diversity in the moss forests of tropical latitudes.
The family is of great economical importance: the larvae of many representatives cause major economic damage in agriculture, horticulture and forestry on a wide variety of crops including pomes and stone fruits, citrus fruits, grapes, ornamental crops, tea, coffee, cereals and cotton.
North American Insects & Spiders
Online since 2002