Robber Fly – Machimus species
Family Asilidae – Robber Flies
Live adult robber flies photographed in the wild at various North American locations. Size: 15mm
Compared to dragonflies who are fast and agile, robber flies are often slow and clumsy, and miss more often than not. As far as I know, the huge Promachus does not even attempt mid-air captures. I've only ever seen them pounce on their prey who are busy feeding at flowers.
Range: North America east of the Rocky Mountains
Food: Adults suck body juices from small flying insects, larvae prey on insect larvae, especially beetles.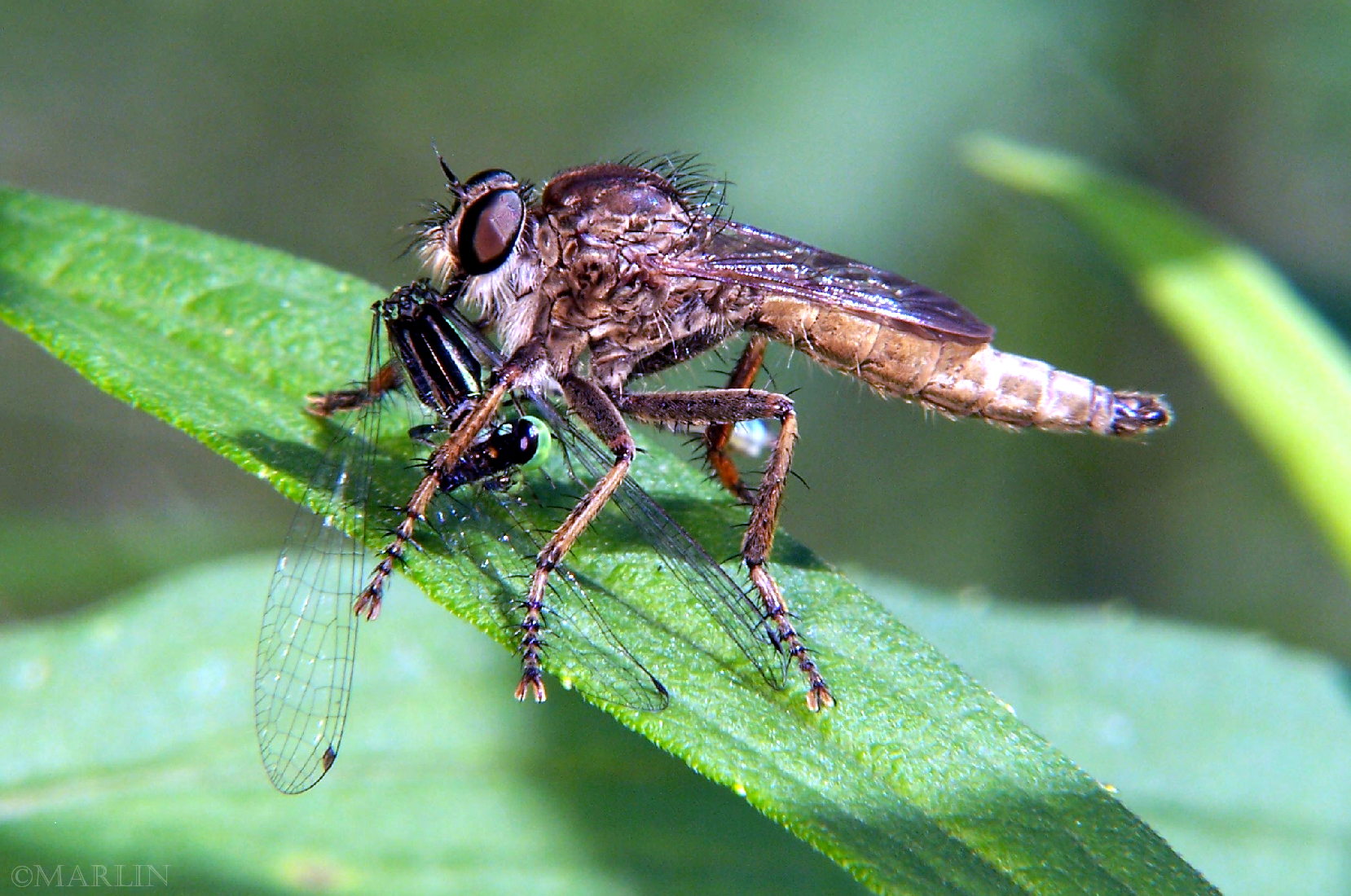 Robber flies are fun to watch.  I watched this specimen hunt for perhaps 20 minutes – he made numerous attempts to catch various insects in mid-air, including one moth which eluded him three different times.
Reference: Bugguide.net, Robbers in copulo – Machimus
Flies Main | Flies Index | Bee Flies | Robber Flies
Tree Encyclopedia / North American Insects & Spiders
Online since 2002